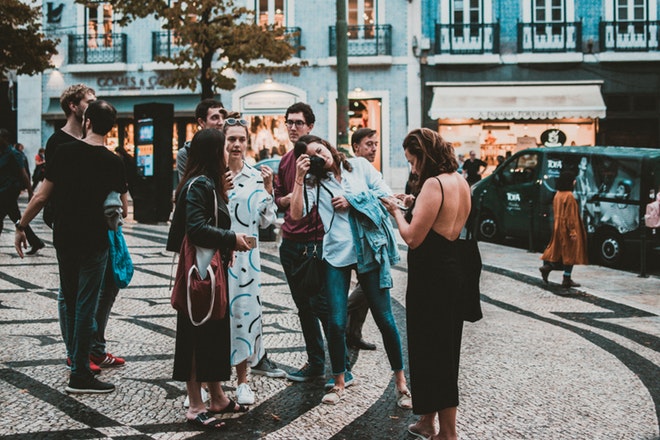 Deciding to travel out of town becomes all the more fun when you go with your friends and loved ones. Still on the fence about how to go about it? Read on to get exciting reasons why going in s group is better than riding solo.
Every now and again, people take time off for themselves to see the world. Some use it for themselves to have a swell time, and others see it as the opportunity to simply recharge. When the squad comes into the picture, it all changes immediately from time alone into a boisterous time with loved ones. While solo travel is needed every once in a while, consider taking a few friends with you the next time you plan a trip.
While choosing a convenient moment that you can all go out is difficult, once all of your schedules sync and you end up with the perfect timing to have a swell trip, you will realize that all of your planning and aligning schedules were indeed worth it. Especially with the advent of group travel packages, people have found ways to enjoy their group traveling at cheaper prices with large enough bursaries, allowing them to save more money.
Fun in Group Travels
It's only a matter of time before people realise that creating memories, while good alone, is much better with others involved. This means that apart from you having another person to that those great pictures to add to your mobile phone picture collection, you always end up with larger than life experiences with people you hold dear. At the end of the day, whatever stress that may have accumulated for you guys to come to that point of pure bliss and enjoyment suddenly becomes minuscule next to your enjoyment phase. Planning a trip with several
Adults is never easy, especially when you are all busy and sometimes in different parts of the country or even the world. Regardless of that fact, early planning and good budgeting makes life all the more easy and fun.
Benefits of Traveling in Groups
When it comes to touring especially, most people find that it is much easier to get cheap tours as a group than individually. Getting the help of group travel planners takes the stress of any specific person involved and gives it to a removed entity who wants the best for all. Here are five reasons why you should consider joining that group for a couple of small group tours.
Safety
The one thing that is of concern to people, in general, is safety, especially in places where they have not been before. It is much easier to find people being unsafe in areas where they are alone than when they are ensconced in a group with other enthusiastic tourers. Having a group around also ensures that when you are in a fix, or you are lost, you have people to help you find your way back. While this would have been a big deal when alone, getting lost in a group is way more fun and encouraging.
Friendships
Whether you are going with your old friends or with a couple of new people, traveling always has a way of bringing everyone together. Consider joining any of the tour groups sprawled across the country and see yourself make instant friends with people who love the same things you do. There is something about seeing the world in a group that brings the people in the group together.
Better Options to Choose from
If you are traveling with your friends and you join a travelers group, you might find that the places you get to go to are far more than if you were by yourself. This is because most tour groups have already researched and found places that appeal the most to travelers. This means that you end up seeing better places much more easily because most tour groups have access to these places. Life becomes easier and fun. You can google 'group tours USA' for the options available to you and prepare to have a swell time with your friends.
Pictures Galore
Ever tried to take pictures of yourself while incorporating your background? It's a lonely thing to do. Having a group pitch up and do it for you makes it all the more fun. You get to take your best pictures beside the great and beautiful edifices you so much wanted to be around. Every place is known for something. It's best having them in a picture rather than struggling to squeeze these monuments in a selfie.
Discounts
If you have not figured it out by now then you need to know this. Traveling in a group always comes with packages and discounts. You get the opportunity to save so much even if you are going with friends rather than a designated tour group. This way, you and your friends save on things like flight tickets, which may have certain prices with groups and hotels which may offer discounted rooms for groups. All you need to do is to have your research done adequately. Once you do that, you can choose places that are in liaison with where you are going. Chances are, you will save thousands.
Traveling in a group has always been more fun than going solo. Experiencing life's pleasures is much better when there are others near you to experience it all with. In case you have tried it out, do well to share any of your experiences for others to take a cue. Check out 'Group travel Europe' for good ideas on upcoming tours that you and your friends can be a part of.