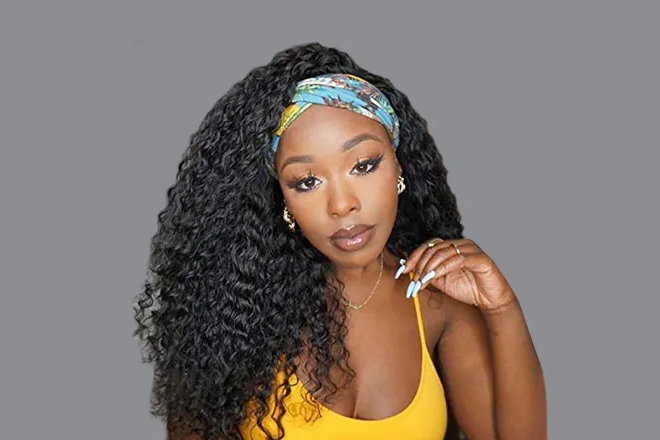 The Versatility of Honey Blonde: Why it's the Perfect Choice
There are countless colors, styles, and attachment methods to consider. But if you're looking for an easy, versatile, and stunning choice, our Wear and Go Glueless Honey Blonde Wig might be the answer you've been searching for.
1
The Beauty of Honey Blonde
Honey blonde is a shade that combines the warmth of honey with the brightness of blonde. It's a color that exudes a sense of warmth, radiance, and vitality. What makes honey blonde so appealing is its ability to flatter a wide range of skin tones. Whether you have fair, medium, or deep skin, this shade can enhance your natural beauty.
The Wear and Go Glueless Honey Blonde Wig takes this beautiful shade and makes it accessible to everyone. This wig offers you a chance to experiment with this stunning color without the commitment of dyeing your own hair.
2
The Convenience of Glueless Wigs
One of the standout features of our Wear and Go Glueless Wigs is their convenience. This can be time-consuming and messy, not to mention the potential for damage to your natural hair. Glueless wigs eliminate these hassles.
Our glueless wigs are designed with adjustable straps and combs, ensuring a secure fit without any sticky substances. You can simply put it on, adjust the straps for a snug fit, and you're ready to go. It's as easy as it sounds.
3
The Wear and Go Advantage
The "Wear and Go" concept is all about ease. Whether you're a seasoned wig-wearer or a newbie, you'll appreciate the simplicity of our glueless wigs. No need to visit a salon for a time-consuming installation; you can change your look in the comfort of your own home.
These wigs are perfect for busy mornings when you need to look your best but don't have hours to spend on styling. They're also great for special occasions when you want to enhance your appearance without any fuss.
Honey blonde is a color that can be styled in numerous ways. You can wear your honey blonde wig sleek and straight for a polished look. Alternatively, you can add curls or waves to create a more voluminous and textured style.
What's remarkable about our Wear and Go Glueless Honey Blonde Wig is that it allows for all of these options. The high-quality synthetic fibers are heat-resistant, so you can use styling tools to create the look you desire. Whether you're going for a casual, everyday style or a glamorous, red-carpet look, this wig can adapt to your vision.
The Wear and Go Glueless Wigs are crafted with your comfort in mind. The lightweight design ensures that you can wear the wig all day without discomfort. The breathable cap keeps your scalp cool and comfortable, even in warm weather.
Another essential aspect of confidence when wearing a wig is knowing that it looks natural. Our honey blonde wig is expertly designed to mimic the appearance of real hair. The color and texture are so convincing that even your closest friends and family won't be able to tell it's a wig.
6
A Perfect Match for Every Occasion
Whether you have a busy day at the office, a romantic date night, a formal event, or just a casual hangout with friends, the Wear and Go Glueless Honey Blonde Wig can adapt to any occasion. It's a versatile accessory that allows you to effortlessly change your look to suit your mood and the event you're attending.
Conclusion
Our Wear and Go Glueless Honey Blonde Wig combines the timeless beauty of honey blonde with the convenience of a glueless wig. It's a perfect match for those who want a hassle-free way to enhance their appearance with a stunning color. With this wig, you can enjoy the ease of wear, the freedom of styling, and the confidence that comes with looking your best.
Elevate your style, and embrace the elegance and versatility of honey blonde with our Wear and Go Glueless Wigs Honey Blonde Wig. Try it for yourself and experience the effortless glamour it can bring to your life.