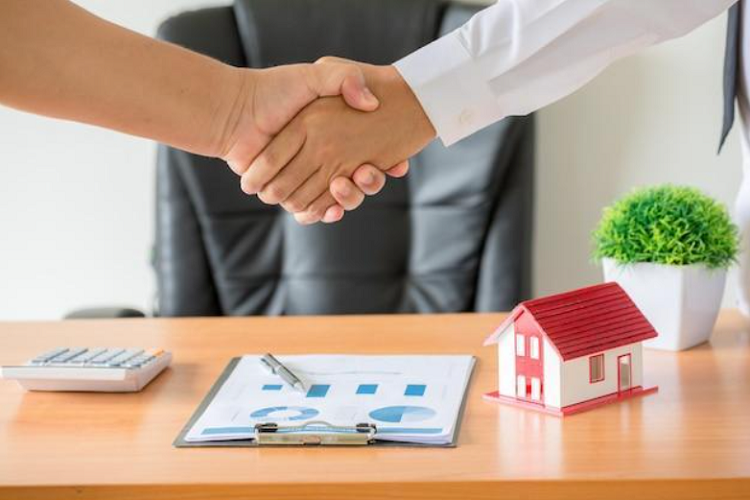 For any Malaysian, owning a home is a dream they want to realize sooner or later. It is said that "Dreams don't come cheap". You have to pay for it if you want to make it true. To buy a home in Malaysia, the chances are you need home financing. How to go about it?
What is home financing?
It is the money you borrow from a bank or any other financial institution to purchase a livable property like a house or apartment. As for home financing, the borrower or owner of the property has to hand over the title to the bank or lender with the understanding that the title will be returned to the owner once the final loan payment is made and all other mortgage terms are met.
Types of Home Financing
There are different types of home loans offered in Malaysia.
Basic term loans
With term loans, you have a set pay-back schedule, and they typically do not allow you to make advance payments to reduce your loan interest. Further, you cannot withdraw you will not be able to withdraw excess funds from additional payments you made.
Semi-Flexi loans
Semi-Flexi loans allow you to make additional payments whenever you want to reduce the interest charged. You can also ask for a redraw from the extra funds paid by paying a processing fee.
Full Flexi loans
As for Full Flexi loans, you have the added advantage of making numerous additional repayments and redraws without any charges at any time. For instance, RHB offers My1 Full Flexi Home Loan with the flexibility to make extra payments and redraw excess funds when you want to reduce your loan tenure or save interest on borrowed funds.
Skim Rumah Pertamaku
Skim Rumah Pertamaku (SRP) is a government-supported scheme that assists first-time home buyers in having their own homes. The participating banks will process and approve loan/financing applications based on the scheme's criteria and the relevant bank's credit underwriting requirements. You can avail of loans up to 110 percent with no down payment.
What should you consider when buying a home in Malaysia?
Malaysia is regarded as one of the most affordable countries to work and live in Southeast Asia. In a buyer's market, you can afford to buy a house if you are a first-time buyer. Here are some aspects you need to consider while buying a home in Malaysia.
Do a lot of research
Whether you have been living in Malaysia all these years or have just relocated here and want to buy a home, the most essential thing you should do before searching for it is research.
Understanding what sorts of land are accessible to you will put you on the right track, like learning about Malaysian loan laws and how to identify a suitable developer. The developer is a critical component in having an unstressed experience when acquiring your dream home. When selecting a developer, you need to explore these elements.
Previous track record of the developer
Financial strength
Reputation in the market
Finishing quality
Bridging financier
Capability to set value for the property
Pricing and amenities
Budget carefully
Undoubtedly, money is vital and is most often the deciding factor for anyone looking for a home in Malaysia. The real estate market in Malaysia is gradually recovering, and if you plan carefully, you can easily acquire your first home by then.
When budgeting, your loan repayment should not exceed one-third of your combined income. For example, if you and your partner have a total income of RM15,000, your monthly repayments should not exceed RM5,000.
Knowing what you can realistically buy without changing your lifestyle is critical. You need to make sure you have 10 percent to pay upfront when it comes to down payments. Other than this, extra charges like legal fees, stamp duty, and real estate agent commissions apply. Most Malaysian banks will lend you 90 percent of the purchase price for your initial two residential homes.
The amount you can borrow as a home loan
If you want to know how much you can borrow, determine your Debt Service Ratio (DSR), which financial institutions generally use to estimate your borrowing capacity based on your income.
DSR requirements differ based on banks. Having it above a specific percentage, like 70 percent, generally indicates that you have numerous commitments and that the income conditions for the bank to provide you with a loan cannot be fulfilled since it thinks you cannot keep up with your monthly repayments.
Applying for a home loan
While the documentation required is generally similar, they differ depending on whether you are an employee, running a business, self-employed, or a foreigner. You should also consider employing a mortgage broker, a middleman who will greatly assist you with the paperwork, application process, and locating the best financing packages, among other things.
This is not to be mistaken with a bank's mortgage officer, who will provide products from the bank they represent, but a mortgage broker is mostly a free agent who can offer you a wider range of options.
In short, consider approaching an experienced banker to assist you with loan submissions. They can provide you with the greatest advice while increasing your chances of acquiring home financing.