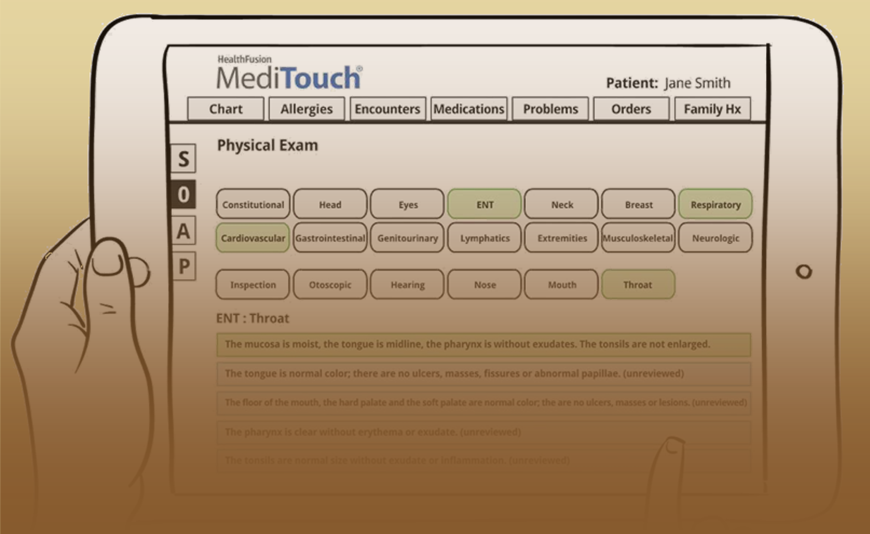 As technology continues to grow, the medical field also adapts to what this generation is into. In this era where almost every picture, image, article, game and the like already operates in the digital space, health care also turned into adapting this kind of convention. Medical records do not just exist in papers as what people in the past had practiced. Because of this, the digital medical record has paved its way.
Software As A Tool
Through developing software on digital medical records, health care will be more effective in terms of cost. Also, this will result in the betterment of the patient's outcomes. Moreover, using data-driven medical records will be a relevant scheme in providing millions of patients' care and attention.
Using these kinds of tools, users would be able to see a human error that may occur in the long run. They can also track the effectiveness of different treatments, monitor the therapies being applied, and form predictions with regard to the results throughout the total course of the patients' time period.
As medicine will forever be considered as an art which relies on modification and progression, technological innovations allow people to take the pattern into the next level of effectiveness and safety.
History of Digital Medical Record
Digital medical record was made possible through a medical software. It has been in existence even before the late 1970's. It was the time when the first ever digital data-handling method in the hospital scope has been invented.
In the late 1970's and even up to the 1980's, the thought of a medical software as an operation and information management means become more prevalent in the medical field as computing continues to become more widely accepted and more purpose.
Even up to this day, after more than 4 decades, the medical software still makes its way to providing people the help it needs.
In 1998, a software company called the HealthFusion Incorporated developed a medical software in San Diego California. This establishment only started as a clearinghouse. As time went by, it developed a well-coordinated system which includes MediTouch EHR.
What is Meditouch EHR?
Meditouch was created to do better in terms of patient care and enhance the flow of work opportunities. Even though its main aim is the primary care, it was also created to be utilized in other fields; and EHR is a great way of it.
EHR stands for Electronic Health Record. By saying record, it is where the data are backed up, encrypted, protected, and stored. It can be considered as a digital type of a patient's paper chart. It is designed to be used for web-based, as well as, for touchscreen user interface. This software can run on laptops, tablets, desktops, or even on mobile devices; and it is custom-made to fit the necessities particular to almost every specialty in the medical field.
An EHR contains all the medical treatment histories of a patient. While at it, its system is created to go even on the far side of the common clinical information that is being gathered in the benefactor's office where it is inclusive for a wider range of a patient's care.
In fact, people in the medical industry have established that EHRs are a big factor in improving the medical pattern management through gaining cost savings and efficient practices.
Based on a national survey of medical people, more than 70 percent of providers account that use EHR, they received laboratory results faster. Almost 80 percent say that their practice becomes more efficient, 70 percent say that it improves the confidentiality of information and more than 80 percent say that sending prescriptions using the software can save so much time. And, this information can be seen in different MediTouch EHR reviews.
EHR in Creating Fast and Economical Practice
With simpler concentrated management of charts, specific questions based on condition, and other shortcuts, medical practices that are modified by EHR can preserve time. Through coordinated planning method which links the appointments straight to alter coding, managed claims, and progress notes, EHR can improve the medical practice administration. Reducing the resources and time that are necessary for manual cost record results to more exact charge and a decrease in lost billing.
EHR in Reducing Duplicate Testing
To achieve for fewer costs, one should work well in decreasing the utilization. It is considered to be less likely for the supplier to consume the time in arranging and assessing the results of unnecessary duplication of medical procedures and other types of tests. This is because EHRs contain all of the patient's health data in one place.
EHR in Reducing Paper Work
Through the software, the total amount of period that providers use in doing the paper works can be decreased. Administrative works stand for a relevant rate on health care value. Operating the billing requests and filling out the forms, for instance. By doing these tasks with efficiency, EHRs can gain economical practice as well as reducing the cost importantly.
Moreover, EHRs is programmable for easier transfer of information that is necessary to share with public health organizations and even for the quality assurance.
Prescriptions through paper can be misread or lost. Through digital prescribing like the EHR, people in the medical industry can communicate straight to the pharmacy. By decreasing errors in medication, have lower costs, and checking for drug action, this kind of prescription can help save millions of lives. It is considered to be cheaper, more convenient, and safer not only for the patients but also for the doctors. Whilst the world becomes more modern due to technological advancements, digital prescribing became a highly visible part of the betterment in information exchange in the medical field.
Takeaway
As what the work was given to the people in the medical industry, it is an obligation to render care to the patients and to the resource through the system records of their diagnoses, treatments, and symptoms. Without being extra careful to these, any doctors or medical practitioners to this field will not be able to give the top-quality care possible. It pays to use innovative ways to keep the patient's records safe and protected. Often times, their lives depend on the doctor's decisions.ecisions. decisions.