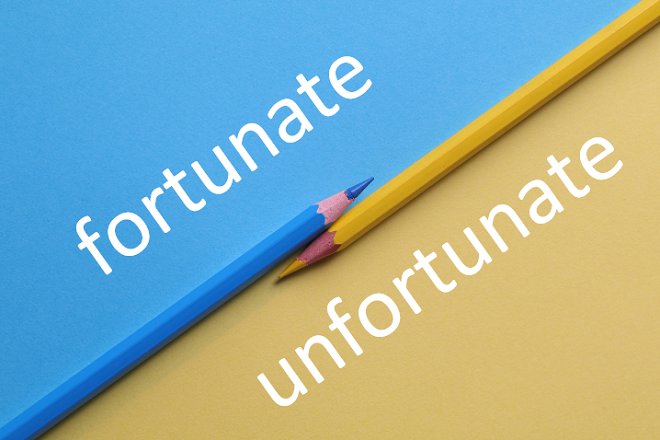 One of the quotes of Thomas Fuller, an English churchman and historian recite "If you are too fortunate, you will not know yourself. If you are too unfortunate, nobody will know you".  The inherent truth of the quote is quite frequently been heard or said at some point in time in one's life.
Not all people are fortunate enough to be born with a silver spoon and their life voyage is not always smooth as a bed of roses. The flashback of most of the successful individuals has been quite contrary to their present prominence. Reminiscence of the experiences of few honored exemplary individuals may perhaps be some worthy instances here.
At the outset, the life journey of Ex. President and the "Missile Man of India" Dr. Abdul Kalam, whose name is always taken with pride in the history and who still lives in the hearts of millions of Indians could be a befitting example. During his childhood, Kalam had to sell newspapers in his homeland to support his family financially. It is more than a miracle to see a journey from selling newspapers to be a President of the Nation. His life has been a motivating factor for millions on this planet.
Our Honorable Prime Minister Narendra Modi's life is no exception. His foundational years taught him early tough lessons as he had to balance between his studies, non-academic life, and to spare time to work at the family-owned Tea Stall as the family struggled to make ends meet.
Sundar Pichai, Chief Executive Officer of Google, was born and brought up in a simple family from Tamil Nadu, India. Like any other engineering graduate, he started his career working at Applied Materials Inc. and later at McKinsey & Company as a management consultant. After that in the year, 2004 he joined Google and served as the management lead of the product and has now risen to the height of CEO of Google.  His journey to the USA has been a struggle. One of his encouraging tweets reads as" My father spent a year's salary on my U.S. ticket so that I could attend Stanford. A backpack costs the same as my dad's monthly salary". His journey has inspired millions and millions of Indian youngsters.
The list does not end only with these noteworthy personalities. There are thousands and thousands of great and worthwhile individuals who have been unfortunate by birth and undergone extreme hardships due to poverty or otherwise in their childhood but have succeeded in life sooner or later.
On the other hand, it is not surprising to come across people who are fortunate by birth and unfortunate later. The reason thereof may vary from one individual to another. It is quite natural that life is full of ups and downs. In the process, people get frustrated and distressed quite often in facing the twists and turns in life. The blame finally ends up on fate and paves way for the astrologers and fortune tellers to grab such opportunities to enrich themselves.
Being unfortunate fortunate by birth is in no one's hand and is a natural occurrence. However, the struggles and problems are real-life experiences and could be extremely useful in transforming unfortunate to fortunate. One of the management techniques tools, SWOT Analysis, can be handy for personal evaluation, self-improvisation, and transformation.
Basically, SWOT analysis is a technique used to determine and define 0nes Strengths, Weaknesses, Opportunities, and Threats to analyze all situations carefully before taking any decision. Be it a company, product, place or a person can execute this analysis.
While aiming for a successful life, SWOT analysis turns out to be necessary at that point. Determination and talent are the two things that will help in achieving success. When SWOT is used for analyzing oneself, it is known as a personal SWOT analysis.
In such an analysis, one should be conscious of the career goal and aspiration to evaluate their external and internal factors. The weakness and threats can be influenced to convert them to strengths and opportunities and create a path to success. This can be a useful tool for the one who is wishing to climb the ladder of success and in this manner transmute unfortunate to fortunate.
Talking of SWOT reminds me of an interesting dark horse, Malayalam keyboard app launched by Bobble AI. The company has rightly implemented the SWOT analysis in developing their products. And the best part about them is that they have rightly converted their weakness, threats, and user pain points into strengths and opportunities. If you are a new or a struggling Malayalam speaking business person looking for ways to expand your local business, this keyboard can be a useful tool to help you climb the ladder of success in Malayalam. Instead of squandering time in discovering creative ways to engage customers, you can simply use these regional technological tools available and feel the magical transformation happen.
A little sprinkle of Malayalam language into your chats here and there creates an emotional relationship of bond and loyalty that will keep your customers nailed and listening.
Apart from business, the keyboard is surely an allrounder as it helps us bridge a gap with our loved ones by letting us seamlessly type in Malayalam. Think of a feature and the keyboard has it. With visual messaging being ubiquitous or rather the new normal with the millennials today, the Malayalam Keyboard online stands distinct amongst the rest by letting you turn your selfies into caricature stickers.
This highly customizable keyboard comes with Malayalam & Manglish typing, quickest glide typing, caricature stickers of oneself, BigMoji's, and loads more. Not to mention, it has a voice to text highlight too, especially in the era where voice and vernacular wave is ruling the digital communication realm. And it's not all about only personalizing communication but also predicting text using AI, data analytics, and natural language processing and performs all this while you are messaging.
"One is never fortunate or as unfortunate as one imagines" is one of the popular quotes of Francois de La Rochefoucauld, a noted French moralist and author of maxims and memoirs.
Consequently, it could be wiser if one explores the ways and means to convert an unfortunate stage into a success story, instead of regretting it. So, why wait for the opportunity to knock at your door when you have tools like this humanely built regional Malayalam keyboard app that will help you climb the ladder of success and at the same time help you build a beautiful bond with you loved ones.