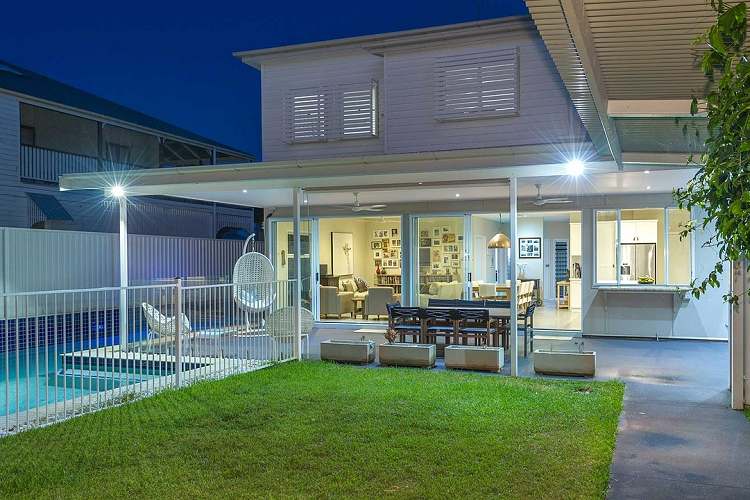 Designing a deck can be an exciting endeavor, but it's important to consider all the factors before you begin.
A deck is among the most value-adding and affordable home improvement projects homeowners can undertake. It creates an ideal outdoor space where you can entertain family and friends. Adding a deck to your backyard raises your home's worth. It can get you an average ROI of about 75%. Nonetheless, this varies based on deck type, location, and contractor. The right can beautify your outdoor space and property by increasing its visual appeal.
Decks add extra living areas to your home, making your yard more functional. The best part about them is that you can customize them to suit your lifestyle and taste. To get the most out of your deck, you should ensure a proper design.
What to consider before Designing a deck?
From materials and design to budget and safety, there are many things to consider when building a deck. Here are some of the most important elements that should be taken into account:
Considering the multiple great deck materials available in the market, selecting the right one can be overwhelming. The best decking material should align with your taste, budget, and needs. Before settling for any deck material, know your options, plus the pros and cons of each and the maintenance needed to keep the deck looking great for a long time. Your options may include:
Composite decking: Unlike wood, it doesn't need staining or painting. Composite decks are more durable and resistant to insect damage, rot, and weathering. As such, they need less maintenance. Composite decking is from recycled materials, making it an eco-friendly option. Additionally, it comes in various styles and colors to suit your property.
Pressure-treated wood: It's a common type of wood decking filled with chemicals that inhibit mildew and mold, deter insects, and safeguard the wood from rot, enhancing its natural durability. If you don't like pressure-treated wood's appearance, staining can make it more appealing.
Aluminum decking: It has fewer maintenance needs and can last long without replacement because it doesn't crack or decay, and it's also fire-resistant.
Other decking material options include PVC and hard or softwood decking materials.
Knowing what you'll use your deck for makes it easier to create the perfect design. Will you use it as an outdoor kitchen, dining area, or a place to relax and entertain guests? Knowing what you need a deck for ensures you design it for that specific purpose. For instance, if you're building a deck for hosting purposes, you'll ascertain enough space for traffic pathways and activities. Also, visualizing where furniture and décor will be becomes easier.
The size of your space is going to determine how big or small your new outdoor living area can be – so take measurements carefully before deciding on what type of layout best suits it! Additionally, think about whether or not curved edges would work better than straight lines depending on where furniture will go later down the line too!
Picking the best deck location requires a lot of consideration because its placement impacts your home's functionality and architectural appeal. Since a deck enables you to host and spend time outdoors, it's essential to consider how the sun hits the deck location. For those who reside in hot climates, a place that can provide the most shade is ideal. How you access the deck is another key consideration when selecting a location. Ensure your deck is accessible, and consider building it as an extension of your interiors.
The views around your property also impact your deck location choice. If you have a beautiful view that you can enhance by adding a deck to your home, then install the deck where it can boost the beauty instead of impeding it. Privacy is another major factor to consider when choosing a place to place your deck.
Build it in the most private parts of your backyard, particularly if you're building it around a swimming pool or hot tub. Your deck's function comes in handy when deciding on a placement site. Connecting it to your kitchen would be more appropriate if it's for outdoor dining. Nonetheless, if you need a deck for relaxation, make it an extension of your living area.
Budgeting for your deck is quite vital. It impacts your deck's design, materials, and size. A budget determines the direction your home improvement project will take. It influences the kind of products and services you can get done. Budgeting helps ensure your spending doesn't get out of control and that you're only spending what you can afford, eliminating the risk of debt.
When making a budget for your deck, determine how much you're ready to spend on the project. Research different material prices, including their maintenance costs. If you're hiring a contractor, get at least three quotes and choose one based on industry experience and the quality of services they provide to get value for money. Add contingencies to cater to anything unexpected that might crop up.
6
To DIY or hire a contractor
Deck installation is a vast project that significantly influences your property's worth and appeal. While your DIY skills can help save money, the outcome may not be as good. For a professionally built deck, consider engaging a contractor. Landscaping contractors have the expertise and experience to develop a deck design that matches your home, tastes, and needs. The best contractor should be trustworthy and familiar with your local building requirements. They should be able to satisfactorily respond to your questions while ensuring clear, effective communication.
There are various deck types to consider when designing your deck. They include:
Wraparound deck: It's an attached deck connecting to more than one side of your property to create a spacious outdoor area. Most of these decks contain railings and are moderately elevated to your property's floor level. Wraparound decks are a perfect choice if you're looking to enjoy more than one view and extend your living space.
Attached deck: They connect to your property's framing, which makes them a sturdy home extension. Attached decks are normally raised off the ground to align with your house's floor level and establish an open flow between the outdoor and indoor spaces. This deck type can be accessed via standard exterior, sliding, or French doors. An attached deck is often next to the dining area, kitchen, primary bedroom, or family room.
Detached deck: They're structurally independent and don't connect to your property's framing. A detached deck is ideal for a home with a unique view or a vast backyard. You can build them over spaces with poor drainage or uneven terrain to make the areas functional.
Side deck: It sits on your property's side instead of the back or front. It's usually smaller than other deck types and can be used for gardening, lounging, or grilling. Side decks also provide seclusion, which is perfect for a private reading spot or hot tub.
Make sure any stairs leading up onto a raised area have handrails installed correctly per local codes – this helps prevent accidents by providing extra support while walking around outside areas like decks. Additionally adding non slip surfaces such as rubber matting underneath chairs adds additional security measures against slips & falls during wet weather conditions; likewise plan out lighting fixtures strategically throughout spaces especially near steps where visibility might otherwise become compromised during night hours.
Endnote
A lot of considerations go into designing the perfect deck. Consider these factors when designing your deck to ensure a good design. All these considerations should help guide towards creating perfect outdoor living space tailored specifically according users' individual needs whilst ensuring safety remains top priority throughout entire process !