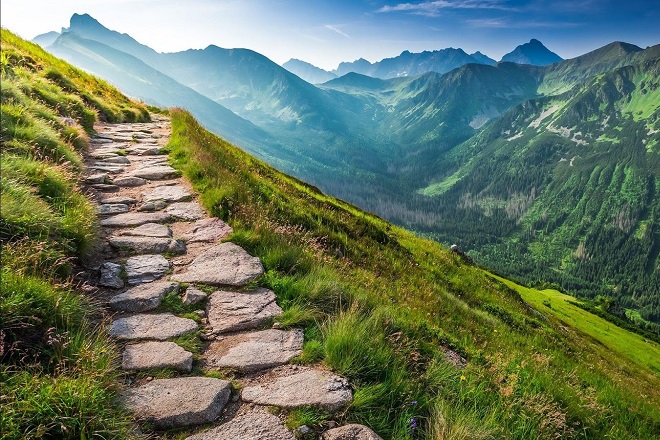 East Europe is very different from West Europe. This is why many tourists wish to tour them once in a lifetime. They have different geography, sightseeing places, and culture. Tours to East Europe are the best to take in all seasons. Here, we have listed the top five things to see in your East Europe tour. We have also mentioned its weather and tips for the travelers in this ultimate guide.
East Europe Weather
The east European countries experience the Continental climate throughout the year. Here, one can experience mild supper, cold winter and a month rain in a year. Yet, they are the best to travel in all-seasons.
East European Country Names
The United Nations have recognized these nations like Bulgaria, the Czech Republic, Hungary, Poland, Romania, Russian Federation, Slovakia, The republics of Belarus, Moldova, and Ukraine as the east European countries. Earlier, East Europe was classified according to religion, culture, and political influences.
Top 5 Things To See In East Europe
1
Pamporovo And Mountain Snow Sports Activities
Pamporovo in Bulgaria is the best to see snowy mountains during the winter. Here you can witness all the beauty of this place, which is the best to take postcard size photos. The snow adventure seekers can do alpine skiing, and snowboarding in this place. This is also the finest place for the honeymooners. They can stay in ski resorts, enjoy skiing, cool weather, and stay on the snowy mountain resorts.
2
Visit Bouzov Castle In The Czech Republic
Europe touring without visiting a castle will not be a historical or cultural tour. The Bouzov Castle is a hilltop fortress and a castle worth seeing once in the Czech Republic. One has to trek a few miles to reach the citadel top to see this architectural marvel. This 190-ft height caste was a watchtower too in East Europe to check the trade in-between Olomouc to Solstice. It is worth visiting for the history buffs to know the history of East European trade, aggression, and development of this region as it stood as a watchtower.
This is a scenic freshwater lake, which you must visit once in Hungary. There are many Lakeview resorts, where you can stay and enjoy the recreational activities on this lake. There are also vineyards, Balatonudvari, Castle, Koroshegy, Tihany, Benedictine Abbey, and Zamárdi to see near these lake surroundings. Boating and recreational fishing are the important things to do once on this lake. The lake water is so clear that you can see the fishes and other lake water species with your naked eyes. You must visit this lake from in-between June to August. These are pleasant months where you can see many music and food festivals near this lakeside resorts.
This is a scenic National Park is Poland which is situated on the Tatra Mountains. It is known for its alpine forest cover alongside the lakes, water streams that flow from this mountain. You explore this National Park it will be a different feel of wilderness, which is much exotic to looks. This is a bio reserve of Poland. This park comes under Ramsar Wetland. It has many glacial lakes, which are worth seeing during the winter season in Poland.
There are around 30-lakes, which you will come across your hiking in this National Park. Forest Hiking and trekking are the main ways to explore this National Park. You must visit the breathtaking Wielka Sniezna caves once in this National Park in a day trip. You must visit Chochołowska Valley during the winter to enjoy the snow. You can find many brown bears in this National Park.
5
Mountain Skiing In Poiana Brașov
The skiing enthusiasts must visit Poiana Brașov in Romania from in-between November to March to enjoy ski-in Romania. It has the finest snow peaks for the beginners. It has also skating track. You must come to a cable car to see the Postavaru summit. You can have a 360-degrees view of these mountain surroundings. It is advisable to carry warm clothing as the temperature drops below minus four degrees Celsius.
There are ski lifts, cable cars, aerial tramways, chairlift, and the gondola to reach the ski resorts in Poiana Brasov. Most of the tours to East Europe include this as one of the best skiing destinations in East Europe. It has excellent tourist facilities and amenities like resorts to stay, multi-cuisine restaurants, bars, and traditional Romanian fare.
East Europe Travel Tips
The tourists must carry enough liquid cash as most of the vendors, retailers and local commutation services never accept a bank card or a credit card. There are many places to visit, attractions to see, and things to do in East Europe. Having sufficient cash in the denomination is the best to pay wisely. Otherwise, there will be a change problem and you will be the loser if a vendor pays you less due to no change with them. This applies to the hostel and eatery places too. It is advisable to keep sufficient denominations in notes and coins.
7
East Europe Currency Exchange
If your European travel package is with more than two nations, it is advisable to convert the currency according to that nation. You can find a money exchange counter at the Airport. This is not the same when you go to sightseeing places. You cannot find a currency exchange service provider. Moreover, you might have to go long to find an ATM in East European countries.
8
Make Use Of Language Converter Apps
The travelers cannot expect everyone in East Europe to speak English. It is advisable to download the best language app, which is most suitable to travel in the Eastern European countries. These will keep away from hardship when you are at rail stations and bus terminus. Moreover, you can use the apps when a person is unable to speak in English with you.
9
Know The Alcohol Percentage Before Your Drink Any Alcoholic Beverages
East European nations are mostly cold places. The alcoholic drinks available here are having a 5% to 10% higher spirit content than West Europe. Therefore, you must know the alcohol content and order according to your capacity. Otherwise, you will booze a lot and your tours to East Europe will be a mess-up.
10
Keep Safe Of Your Belongings
Never expose your valuables while you travel in East Europe. There are chances of petty thefts happening by noticing your valuables. This can happen in public places and public commutations. You must lock your belongings or keep things in a safe locker when you stay in a hostel. Mainly, you must be careful with your valet, passport, jewels, laptop, and Smartphone.