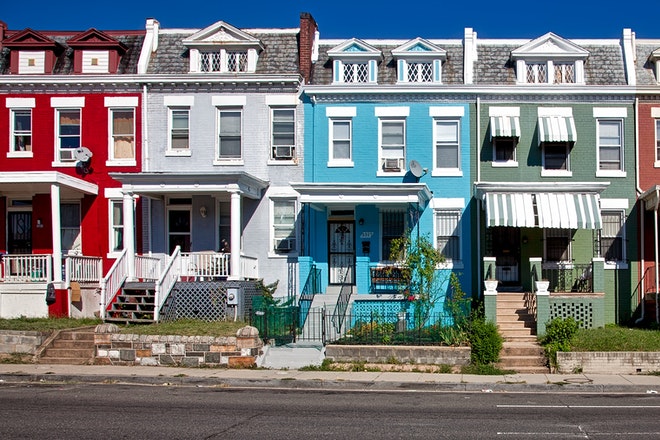 The process of buying a home is not done overnight. No one chooses a place to live the night before and then settles into it the next day. If they do, they will find faults or concerns later on, leading to a regretful lease or purchase.
Before settling down in your home, there are many things to consider. One of these factors is the neighborhood.
The kind of neighborhood determines other considerations like parking space, noise, proximity to work and other facilities, transportation, community type, pricing, and many others. For instance, an urban downtown neighborhood will surely have different rates and vibes compared to a high-end district.
Not all neighborhoods are built the same; some highlight social status while others promote walkability to establishments, privacy, or historic value. Whether or not they satisfy you as a resident relies on your standards and needs.
10 Different Types of Neighborhoods
In this list, you will find ten types of neighborhoods and their pros and cons. These will help you appraise the kind of area you want to live in alone or with family.
These neighborhoods are also called downtown since you find them commonly in the heart of cities where the metro lifestyle peaks.
Available properties range from single-family homes, lofts, and condominiums renovated from old buildings to warehouses-turned-residential units. Some properties may even be placed above business spaces due to constant refurbishment.
If you want a place near establishments like parks, restaurants, government offices, schools, workplaces, and public transportation, reasonable rent, and a diverse community of young or old professionals from different ethnicities or low- to moderate-income small families, then this may be your kind of neighborhood.
However, you may encounter problems with crime rates, public parking spaces, and some residences that don't allow pets within their premises.
Located on the outlier of a bustling urban district, the urban pioneer neighborhood offers a quieter version of the urban core. It has lofts and family homes bigger than urban core houses, built sparingly to provide more green space and make it less densely populated.
In this neighborhood, it is also common to find fixer-uppers or houses that require major repairs, frequently left undone by homeowners before selling, since most urban pioneer areas are developed to be urban core types. The continual renovations may irritate newcomers due to the noise and eyesores, though.
Urban pioneer neighborhoods are not situated too far from convenience spots, making them a choice for couples who want to start families, established people with children going to schools downtown, work-hunting immigrants who want to turn over a new leaf, and retirees who are first settlers of the neighborhood.
New urban is very similar to urban core, but the rent is higher, with more upscale condominiums and penthouses available to affluent individuals and small families.
These modern properties are not more than 20 years in age, branding them to attract corporate people and millionaires who lease expensive apartments near their work buildings where the urban life of shopping, fine dining, and nightlife crests.
The neighborhood is strategically placed between business districts in the metro, where most residents may be working in mid- to high-level positions. Deluxe parking is available to house the wheels of these residents, but sometimes, it's only an add-on to the inflated rent new urban habitants pay.
Like the urban pioneer, the appeal of the pedestrian neighborhood is in its walkability to establishments and the metro. Small businesses like cafés, niche restaurants, specialty shops, laundromats, etc., line up side-by-side on the streets of this district.
They are situated in small city pockets and offer cozy places like apartments, condos, and rooms for rent at a much lower price, the cheapest on this list. This makes it a viable option for tourists, college students, single professionals, and hipsters who may be saving up to get a place in the urban pioneer.
However, the noise and reduced privacy come with the proximity offered in this setting. Parking space is also an issue, so if you're thinking of getting a place in a pedestrian district, you may want to reconsider taking your wheels with you. You won't need it that much anyway, as public transportation and walking are more common in this area.
Historic neighborhood residents value aesthetics as these are what keep their community unique from others.
The history is with the architecture of the infrastructure in the area; hence, importance is placed on them. This leads to constant home improvement by residents keen on house styles. Aside from these maintenances being very costly, properties may also be a bit expensive due to historic value.
Possible occupants in this kind of neighborhood include renovation enthusiasts, older people who want to preserve their heritage, and tourists interested in immersing in the experience.
Like the historic neighborhood, the affluent type residents value the design of their homes, but for a different reason: as a status symbol. Properties like mansions in this area scream budget with their posh styles and opulence; the same can also be said for their A-list owners.
To belong in this community, you need to have the funds, lifestyle, and social status. In exchange, you get premium housing, a gated community, security, privacy, maybe a golf or yacht club membership, a chance to mingle with families of millionaires, celebrities, and business executives, and a striking address.
From the name itself, a retirement neighborhood is a haven for people in their sunset years. Some opt to call this neighborhood "active adult communities" since retirement depicts an image of a single assisted-living center, whereas this neighborhood offers small condos and low-maintenance apartments.
A lot of group activities and amenities are offered in this neighborhood to ensure that their aging residents get to enjoy their life to the fullest, physically and socially.
Since they're often located in sunny or coastal areas, residents may dig club activities like boating, travel groups, wine tasting, and many others. Some neighborhoods require a minimum age of 55 for their members, restricting younger people from joining the private community.
If you're too young for retirement and still not old enough for an affluent one but want to live in a tight-knit community, then a cul-de-sac neighborhood is for you.
Literally meaning a dead-end street, cul-de-sacs can be found in subdivisions where you can find plenty of townhouses with clean lawns and ample spaces for parking and play areas for children.
Be careful of entering a cul-de-sac with strong social cohesion, though. Not only is it challenging to get into the bubble of the protective residents, but also to not be as nosy as those who find it easy to report a stranger to the cops in a heartbeat.
If you are resistant to such and do not mind the distance from the city in exchange for peace and some amenities like a clubhouse, public pool, or sports court, all depending on the developer, then a cul-de-sac is perfect for you.
If you are an immigrant, you may find an ethnic neighborhood very homely. Here, the small apartments and old single-family homes house migrants either adjusting to the area or have already been naturalized citizens.
With the dominance of a particular ethnicity in a neighborhood, some may find it intimidating to live in, especially if they are from a different race.
However, this uniqueness is capitalized on by the immigrant communities to change their neighborhood into a tourist hotspot, offering international cuisine and activities their other compatriots or even locals may find appealing.
Does urban life not excite you? Consider buying a property in a rural neighborhood.
Living miles away from the city and a few meters from your neighbors will surely provide you with the privacy you deserve. Properties in rural neighborhoods are built with so much space from each other. You may even find some of these houses empty as they're bought as rest houses of the urban rich as their getaway spot.
With such privacy, you also get the liberty to design your house in whatever style you like best. Nature is your biggest asset, with forestry and lots of greenery welcoming you to a very secluded living away from the bustling of the city. However, owning a vehicle for transportation is preferred due to its distance from public transport hubs.
Live and Grow in a Community of Your Liking
For families with children, you may want to pick a neighborhood that is quiet enough to focus on studying but active enough to promote your kids' physical and social development. Most single people will prioritize prices, though there are also those willing to spend a little more on properties near work, hobbies, and lifestyle.
Now that you have an idea of different types of neighborhoods, it's time to condense your choices to what appeals to you and your needs the most. The kind of neighborhood you want to be in is just one of the many considerations that can make your life comfortable.