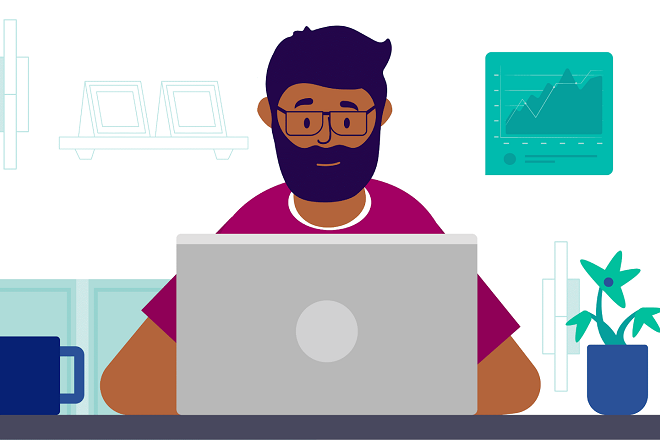 Have you ever thought about data making the most significant difference that a company will breathe in and out to sustain in the massive competitions? Yes, today, the importance of data is no less than oxygen that every company follows for many reasons. Because if you see and analyze data, you get multiple insights on:
What does the data try to say?
How can it help you to grow your business?
And how can you use data to fill the gaps to maximize your ROI?
It even conveys a lot about your target audience.
Their interests and what kind of products they like to purchase
The hidden patterns that you can use time series analysis to get the upcoming trend in the market.
And much more
And for the smooth run of the organization, each data science team requires a data engineer, data architect other than data scientists and data analysts. As they have dedicated knowledge and programming skills and application development, and deep knowledge of information technology and management, these people fit the best in their roles.
Therefore, in this blog, we will jump directly to what is the difference between a data engineer and a data architect, what roles they handle, their future opportunities, salary insights, and much more.
What is Data Engineering?
The only key that lies in understanding the term 'data engineering' part is 'engineering.' To break it down, let me ask you a question: what do engineers do?
The answer is, 'An engineer gets into the root cause. He designs and builds a concrete solution to that problem.' The same things a data engineer does, he/she in this position designs and builds different pipelines and transforms data into a single format to collect them in a single database. So that when this data reaches data scientists and end-users, it becomes the most usable stuff present there.
Maybe this looks too simple to you but involves a lot of skills. And that's one reason why prominent data engineers are always in tremendous demand in marketing. And to your surprise, the job role for data engineers will leap to 38% in 2019.
How To Become a Data Engineer?
And to become a data engineer, it's better to belong to the computer science stream from B-tech and have good experience with applied mathematics – statistics and probability. And you have good programming skills handling Python and R languages, experience with big data, and working on real-time projects and internships while getting real-world experience scenarios.
What is Data Architecture?
Data architecture is a set of rules, policies, standards, models that govern and define the type of data collected and how they get used, stored, and integrated into an organization and in its database system. In other words, a complete blueprint for designing a successful and valuable database.
We call the person who practices data architecture a data architect. These professionals translate business requirements for databases into technical requirements by defining data principles and standards. They work with various other teams in the organization that include data miners, engineers, analysts, and scientists. These help to add more security to the database.
The goal of a data architect is to deliver relevant data to the people or audience, or customers who need it. And data architects always make sure the data they provide makes sense to the queries. They even align data collection, storage, and distribution policies with the organization's operational and strategic objectives.
How To Become A Data Architect?
There is no particular course dedicated to this position as it is one of the evolving roles in the data science industry. But you can always gain in-depth knowledge by being in the place of data architects, data scientists, and data engineers as the solution focuses on visualizing and conceptualizing the database frameworks.
Difference Between a Data Engineer and a Data Architect?
The comparison between these two has always been tricky since both positions revolve around the data. The prime difference between the both is data engineers build and maintain the database frameworks, while a data architect visualizes and conceptualizes the database frameworks.
The roles above look so simple to hear or take in. The process involved is too complicated when you get into the root level. Let's break them down for your better understanding.
5 Points To Prove The Difference Based on The Roles They Play
1
Data Engineer vs Data Architect
A data architect visualizes and creates database frameworks and organizational data blueprint on which data scientists work. These professionals use these frameworks to collect, store, maintain and prepare the required information in the framework.
When both data architects and data engineers work on the data framework, it helps data scientists and data analysts to release enormous pressure without going deeper into the database. So, they can focus on the quality of data to add more value to the organization.
2
Data Engineer vs Data Architect
A data architect goes for a thorough understanding of the client's needs while maintaining open communication and clarifying how they can process data based on its policies. They know what data to collect and how those data can get used. Taking all these into account, data architects create data frameworks to meet the business's expectations.
A data engineer keeps mining the database designed by data architects and builds insights on it. To create a top-notch sense, data engineers must have a proper understanding of the architect's models. They make sure the database's pipelines carry an interconnection between them to make the whole process as easily accessible and efficient as possible.
3
Data Engineer vs Data Architect
A data architect is highly responsible for maintaining the database functionality throughout the project. They run various quality tests to ensure the database operates at the utmost efficiency to meet the desired requirements. And if, in any case, the database fails to perform, they are set to work and update the database structure.
Creating reports based on the data is the top-most priority of a data engineer, as they work with both: data scientists and data analysts. Data scientists and analysts tell what type of data is helpful for data engineers to create reports. So once data engineers create a solid piece of info, it becomes easy for the data scientist to grasp and evaluate it.
4
Data Engineer vs Data Architect
Being a data architect is never an easy job. You have to do a lot, and again there are positive sides to it. It opens many doors and opportunities for you on the way while you hone your skills. Therefore, your job never finishes after creating the database frameworks; actually, you get started from there. You have to teach your colleagues who are part of data science how to use it efficiently. Every small to the big question that the team may have on the framework, being a data architect, is your responsibility to answer them.
And in the case of data engineers, operational efficiency is the primary criteria for them to prove their expertise. Therefore, data engineers are always in the seek of enhancing data-gathering tasks. They always skim on the entire database to find out multiple ways to make the whole database more optimized and look for the automation process.
5
Data Engineer vs Data Architect
With thorough research, proper planning, and guidance, the development of a framework takes a lot of your time and always ensures you hand it over to your team, who must work according to their needs and demands and fulfill their business needs and goals. Being the creator of the database, you should be ready with reports and real-time demonstrations of how your created framework will perform efficiently and why the chosen model will be the right fit for their requirements.
It is where communication plays a crucial role in making others understand. With so many competitions around, having good communication skills is a plus with technical knowledge. And, considering the designs, a data architect requires a creative mind to design and process the framework.
The rise of application programming interfaces (API) gives rise to the demand for data architects and data engineers. Looking at the present and foreseeing the future, all experts can predict that there won't be any overlap between these two positions like it happened in the initial days.
The rise of API allows data engineers to make specific queries through a little or zero knowledge of programming languages R and Pythons and with or without using MySQL. Therefore, data engineers always have sound technical knowledge and skills and can grasp technical knowledge quickly. where data architect needs a creative mind
Conclusion
Thanks, we have reached the end of the blog, the prime purpose for writing this blog to aid the confusion between two positions and show you the exact data engineer vs. data architect. Therefore, in this blog, you learned about the importance of data in daily life in a company, what data tries to prevail, and its roles to successfully run an organization.
You also learned about what data architecture is, who data architects are and how you can become one. And you also gain insights on what data engineering is, who data engineers are and how you can become one. Apart from that, five points that exactly differ both the positions. So next time, if you ever get into confusion, bookmark this blog for your reference in the future.