Business automation has been a consistent market trend for years. Can you guess what is the most effective tool in the process of implementing and promoting business automation? That's right: it is a business app for mobile users. It's no surprise that mobile app development services have become so popular that most companies are striving to create their own unique product. How to create an effective and useful business app? Let's look into the process in detail and find out.
Why Your Business Needs a Mobile Application
According to analysts' forecasts, the number of mobile application downloads is expected to increase to 258 billion by 2022. Over 4 million apps are available in popular app stores today.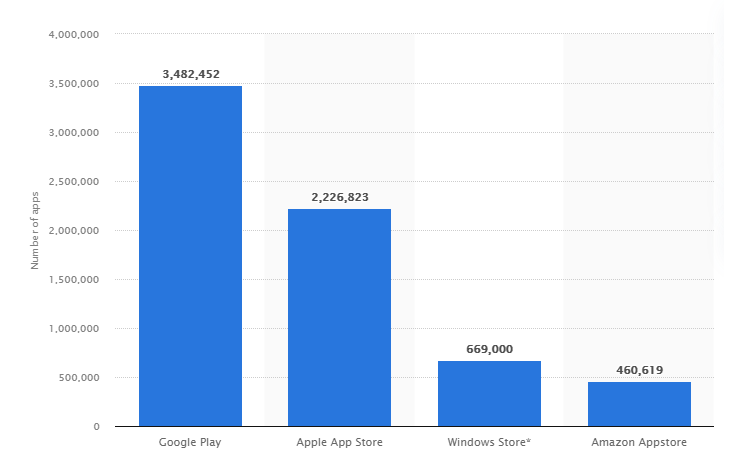 This is not surprising, as mobile apps have a number of advantages over standard websites. Among them are:
ease of use – a mobile application can be launched from a smartphone in a matter of seconds from anywhere in the world;
wide range of products – mobile applications can provide access to all products and services, regardless of their specifics;
effective communication with clients.
Thanks to these qualities, mobile applications for business will not only help in promoting your company but also become an effective tool to help you increase sales.
Mobile App Development: Key Points
Your company's application should first of all be useful to you and your customers. To create a high-quality application in every meaning of the word, you can use our step-by-step instructions.
Develop a clear strategy
Before starting to work on the project, create a detailed plan where you need to specify the following:
What purposes will this app serve?
What budget are you willing to allocate for the project?
What makes your application unique?
How much work needs to be done to get the finished product?
These details will not only help you develop a promotion strategy, but they will also help the developers understand your exact needs.
Choose a trusted developer
It's not hard to find a team offering mobile app development services – the selection is vast. It is making the right choice that's tricky. Before hiring a specific developer, find out more about their success cases and the tools they work with, and make sure to study the feedback from their past clients.
Research the market
Most of the development companies offer their clients the service of analyzing the market and competitors' products. The results of this research will help you to determine which applications are popular and how your product differs (in a positive or negative way) from the requests customers have.
Monetize your application
We recommend determining the way you will be monetizing your business app at the stage of the project concept development. These can be in-app purchases, download fees, or third-party advertising. By establishing how you are going to make money from your application in advance, you can create a truly effective web product.
Don't aim for a universal app
Many companies make the mistake of trying to develop a mobile application capable of doing everything at once. It's better to focus on a smaller number of features that will work perfectly. In the future, user feedback will help you modernize the app in the way your customers need.
Make a wireframe and design prototype for your app
After you have outlined the project, you can start working on the initial prototype, which will include:
well-developed application architecture;
designed user path;
attractive and functional design.
The prototype will help you evaluate the application, and also highlight the flaws that should be eliminated.
Test your product
Before releasing your mobile application to the market, you need to test it. This will help to assess the results of the work and see how well they meet the requirements of the clients.
Offer the app to your target audience
To ensure that your business app will be seen by as many users as possible, run a promotional campaign. Use mobile app stores, social networks, or other websites to advertise.
Don't forget that app development is an ongoing process that requires regular updates and upgrades. Develop your application and increase sales with mobile app development services by NIX!