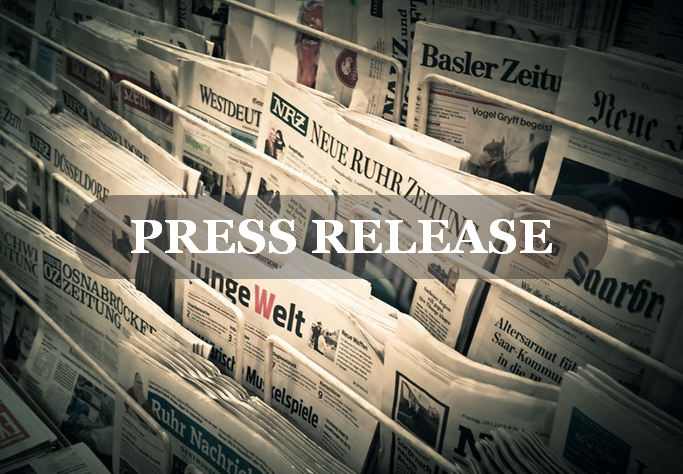 Back in the old days, the process of press release distribution was exclusive to those who can afford the cost and the extensive effort to do so. Now, thanks to the power of the internet, press release distribution has gotten more accessible.
Small, medium and large business owners alike can now reap the fantastic benefits of a well-executed PR distribution campaign. However, the process of writing a compelling news copy to the execution of distribution can be a long and complicated process.
There are many things to consider to maximize the PR distribution campaign's effectiveness. In this guide, we'll walk you through the process – from start to finish. Read ahead for your complete and easy guide to effective press release service.
What is a press release?
A press release is a piece of content or written information of a significant event regarding a business or an organization. It is an official statement sent to the media or the internet that ultimately inform an audience about some newsworthy information. They are short, typically around 600-800 words, written in a strict format that consists mainly of a short headline, a summary paragraph, and a body.
How does a press release work?
To be able to understand the process of a press release distribution, we've summed it up in three main steps:
H

ave a newsworthy event.

The first step in a press release distribution campaign is identifying whether or not your company has something newsworthy to tell. You can do this by determining whether a topic is relevant enough to the interests of your customers and target audience. Ask yourself, why should your audience care? Here are a couple of example scenarios that may warrant for a press release distribution:
A launch of a new product or service
New innovations developed by your company
New research, statistics, or data your business has uncovered
New office or store launches
The hiring of top-positioned people
Events, conferences, etc
Reception of a special award
W

riting the press release.

Once you've figured out what to write about, the next step is to write your press release. A well-written press release contains a specific order of certain structural elements. These include the headline, date, opening paragraph, the body, and a company's boilerplate and contact information.
S

ending and distribution of the press release.

After writing a stellar news copy, it's time to send out your press release. There are typically three options to choose from. First, you can either send your press release to journalists and newswires yourself. Second, you can submit your press release using available free online distribution services. The third and best option is to hire a PR company to distribute your press release more effectively.
Why should you write a press release?
It's simple: exposure. Ultimately, you want to spread the word about your business as far and wide as possible. A press release is a perfect opportunity to give your brand the exposure it needs and to target the audience it wouldn't possibly be able to reach otherwise. Not only that, compared to other marketing and advertising efforts, the costs of a well-executed press release distribution is relatively cost-effective. All in all, with a press release distribution, you can never go wrong. Here are some of the benefits your business can reap from an effective PR distribution.
I

nstant exposure.

Another primary benefit of a press release distribution is that it distributes information quickly. In fact, when published online, the results are instantaneous. If you choose to hire an established PR firm, especially, one statement can easily be distributed to a ready-made list of media members and key influencers hungry for good content.
C

onnect with a broader audience.

When a high-authority publication publishes your story, their audience becomes your audience. This means that you can tap to other people's resources and reach people you wouldn't have been able to reach without a press release distribution. Appearing on the radar of such a massive audience gives you the platform to connect, and gain more customers.
I

ncrease brand awareness.

Brand awareness is something almost synonymous to successful PR and marketing. And with a press release, you can easily establish what you've been working hard for. Media outlets have hundreds of thousands, even millions of audiences around the country and the world. Even if you manage to tap just one portion of this audience, you can already see a significant bump in your brand recognition, and in turn, your sale conversions.
I

mprove your site's SEO performance.

Online press releases should always contain a link back to the business' own homepage. This is important because gaining backlinks from high-authority websites can significantly increase your site's Search Engine Page Results (SERPs) ranking. SEO is one of the most effective ways of gaining online visibility which can help a business in all aspects.
Tips For Effective Press Release Distribution
We've tried our best to explain what a press release distribution is and all the wonderful things it can bring to your business. But all of these benefits can only be reaped if a PR distribution is done right. And this is easier said than done. There are many elements to consider to make a press release distribution successful. We've listed the best tips from experts.
H

ave something newsworthy to say.

This is worth repeating. The number one thing that can affect the success of a press release distribution is its newsworthiness. Ask yourself this; do I actually have something newsworthy to say? Journalists and bloggers receive dozens or hundreds of pitches every day. The need to stand out is crucial.
G

rab attention with a great headline.

The most challenging part of writing a press release is creating an attention-grabbing headline. Your heading is the first – and probably the last thing – readers will read. Use precise language, action words, and go straight to the point. Avoid any embellishment. Remember, your readers are journalists.
W

rite from a journalistic point of view.

The most effective news copies read like news articles. In fact, journalists often take the original release and use it as a base for their story, only changing the introduction and the ending. So it's important that your release is well-written and that it follows a news format.
U

se an inspiring quote.

A press release should always contain one quote from a respected member of your business or your industry. But don't just use about any quote. You need one the provides insight and a human factor to your story so that it becomes more repeatable to your audience.
B

e smart about your distribution.
One of the main things to consider with your press release campaign is how and to whom you want to distribute your story. While your aim is to spread the word far and wide, it might be more useful to target those who are likely to be interested about and publish your story. In press release distribution, quality over quantity is an unwritten but essential rule.
The Takeaway
With all of this said, it's always important to remain realistic about the traction your press release will acquire, and the time it will take for your story to be published. In all honesty, don't expect miraculous results. The art of press release distribution is learned over time. The important thing is to do it regularly as an effective means to communicate with your potential customers.