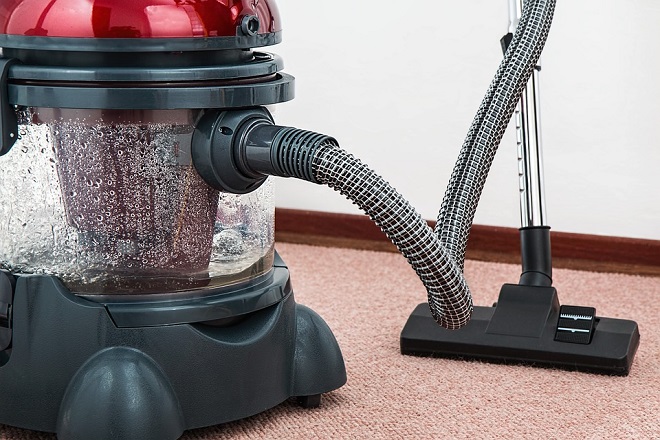 Cleaning the floor sounds a simple task, but in the real sense, many factors need to be considered to achieve it. Most people get lost in choosing the best vacuum cleaner to clean their home. So how do you choose the best vacuum cleaner that can meet your needs? Well in this article I have compiled important information for you if you are in a dilemma of choosing the best vacuum cleaner. Read on and find out!
Shop by type
---
The first consideration to make is to determine the type of vacuum cleaner that you need to buy. Let us briefly look at some of these types and access whether it will suit your needs:
U

pright vacuums

They are cheaper than canister vacuum cleaners and offers a wide cleaner swath; generally, they are right in deep cleaning, and most of them are easy to store. However, some of the best models weigh more than 20 pounds. Besides, they are also noisier than canisters.
C

anister vacuum cleaners

They are better than upright vacuum cleaners for cleaning under the furniture, stairs and bare floors.they have more attachments for cleaning upholstery and drapes. However, they are heavier, and its wand and hose squeeze harder into a closet.
S

tick vacuum cleaners

They have a powerhead, handles and tall bodies like the upright vacuum cleaners. They are also convenient and light in weight. Additionally, its design has eliminated the need to bend over when cleaning. However, most of them don't perform well on carpets because they were mainly designed to pick surface litter. They are noisy, and they have smaller dustbins.
H

andheld vacuum cleaners

They are corded, or cordless vacuum cleaners which are light can quickly clean the bare floors and carpets. Additionally, some models can handle pet hair. They can also be used in cleaning the car's interior. However, they lack the capacity and the power of a full sized canister or upright models.
R

obotic vacuum cleaners

They are designed to do the cleaning while you can relax. Some have home apps which allow the user to command cleaning even when he is far away from home. However, they are not good at deep cleaning.
C

leaning vacuums

They are easier to use than most of the canister vacuum cleaners. Besides they lack the vacuum body, hence it is not necessary to pull it along you can carry the powerhead and the hose only. They are generally quiet and require emptying regularly. However, they are expensive and requires professional installation. Their 30 ft hoses are cumbersome and bulky.
Choose a type of filter
---
Filters play an essential role when cleaning your carpets and floors. Once the debris and dirt are sucked up, they are collected in the bin. The air is then forced out through a series of filters where any remaining dirt particles will be trapped before the air is released into the room.
Therefore, with such background information on how the filters work we can now have a look at some of these filters;
Washables filters: Most of the top rated vacuum, cleansed uses reusable and washable filters made from foam.
HEPA filters: They are designed to trap the smallest dust particles which could be allergens hence purifying the air in your room. If you are allergic mind using HEPA type of filter.
Corded or cordless vacuum cleaner
---
Cordless vacuum cleaners have a shorter run time; Therefore, if you have a smaller home, this can be a perfect choice for you. On the other hand, the corded vacuum cleaner has a longer runtime which perfectly suits cleaning larger spaces. However plugging and unplugging can be tiresome, but it is worth it if you have a large room to clean.
Check the features
---
Features determine the cleaning capacity of a vacuum, cleaner. For instance, a vacuum cleaner that uses motorized brush cleans the carpets well. Consider features such as suction, height adjustment control and the mode of cleaning and check if it suits your needs.
Check the cost
---
You should consider your budget before buying a vacuum cleaner. This is to ensure that you don't strain too much for the device. Therefore you need to check and compare the prices and buy the one which suits your pocket.
Cordless Vacuum for Pet Hair
---
A cordless vacuum cleaner uses its battery as its power source. A well designed cordless vacuum cleaner will work best if you have your furry friends in the house. The following are some of the factors you can consider before purchasing cordless vacuum cleaner for pet hair:
P

owerful suction

This is the most fundamental feature to keep an eye on so that it can suck the trapped pet hair on the carpets well.
M

otor-powered brush roll

Motor-powered brush roll works hand in hand with the suction power. These brushes provide mechanical agitation of the pet hair to a point where they can be sucked up by the vacuum cleaner.
S

ufficient runtime

Cordless vacuum cleaners are advantageous now that there is no long power cord to drag along. However, there is a need to determine the runtime for cleaning effectively. You wouldn't like to have a vacuum cleaner which requires a couple of charging before it completes cleaning your room.
A

dequate bin capacity

Pet hair requires larger space because of their nature. Therefore, you need a vacuum cleaner which can accommodate more of it to avoid frequent emptying which could be cumbersome.
E

ffective filtration

Filtration is critical because pets shed their fur and dander which could attract dust mites. Therefore, you need an effective filter that traps even the smallest dust particles to avoid the development of allergies.
Best cordless vacuum cleaners for pet hair
---
S

hark ION P50 vacuum cleaner

It is an upright vacuum cleaner with clean duo technology which offers good performance on hardwood floors and carpets. It is fitted with HEPA filters and bright LED headlamps which allows it to trace the dirt location.
T

ineco A10 Hero

It is a cordless stick vacuum cleaner which has a strong suction power. It has HEPA filters and is equipped with the crevice tool, mini power brush, motorized carpet brush and a charger adaptor which provides effective cleaning.
D

yson v8 absolute

Dyson v8 absolute is also a good vacuum cleaner for pet hair. It has an attractive runtime of 25-40 mins. It has strong suction power, and this is backed up by its soft rollers which work well on the carpets. It has an excellent HEPA filtration system which also makes it a perfect choice for pet hair.