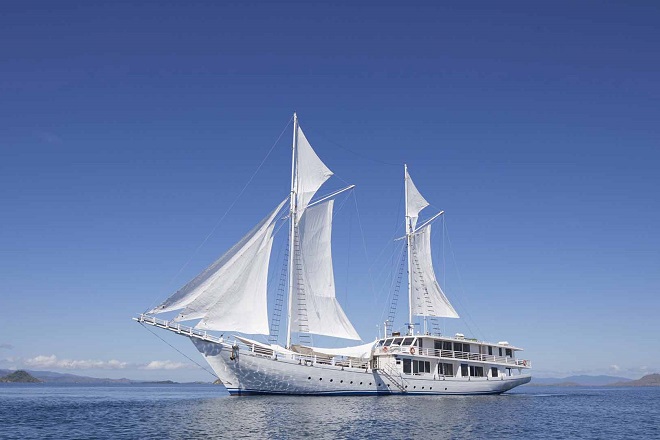 Going on a cruise is indeed one of the most heartwarming and adventurous tours that one can take in his entire lifetime. For people who are interested in going to travel and tours more often, they understand the importance of tourist and business travel insurance.
Wonder why we need travel insurance just to head out on a cruise. Well, the answer to that is simple. To avoid any inconvenience as well as any problems that come with a trip abroad, you must get your ticketing as well as health expense already insured.
For people who are heading out on a cruise, unaware of their locations in the far of the sea, they also can get themselves insured but there are certain things that they need to be aware of while selecting travel insurance for their cruise travel.
Things to consider while choosing an Insurance Company for Cruise Travels
Before you head out on a trip, make sure to involve your insurance company for the following things:
Ensure you have double-checked for any emergencies that might result from a particular trip, irrespective of the travel insurance package you want. Cruise compensation is often an additional cost in comparison to your regular travel policy.
You may still face unforeseeable challenges even if you're cruising near home. For starters, medical insurance ceases protecting you in the United States if your boat is about six hours away from the ports of the US. That is why, although you are in/around your home country, you'll want a policy that covers you.
Be informed that on a cruise ship care is more costly — for those that don't cause you to abandon the boat— than onshore. Ensure that your travel insurance contains at least $100,000 for additional medical compensation.
Note that it's more costly if you're seriously sick when you are at sea and need to be transported to a hospital than onshore. Helicopter rescue will lead to tens of thousands of dollars at the nearest treatment facility. Make sure the emergency cover for your scheme is adequate.
Cancellation, delay or disruption in trip should be ensured. If you have a flight delay that ensures that you will miss the start of your vacation, for instance, it is much harder to deal with than arriving late on a country tour on the land. Hurricanes or other extreme weather patterns often significantly affect cruises, which you will want to take into account on your insurance policy.
Take a look at the coastal events you might take part in on the trip or simply book a corporate event. Your business travel insurance company has any to recommend, such as certain outdoor games and water sports.
Unlike other forms of travel, certain lavish dinners and activities on cruise ships will be more likely to contain expensive jewels and luxurious clothes on a trip. Sometimes, regular travel insurance covers only these products for a certain amount, but please checks that your belongings are covered against potential loss or theft.
Top Insurance Companies to Cover You during a Cruise
It can be hard to decide what plan to choose for cruises with so much to remember. Keep in mind that although certain cruise companies offer protection on themselves, the terms are often more stringent and you could find it difficult to make the claim. You must read the policy details closely, no matter what proposal you agree on, and you know exactly what it means.
Let's talk about some of the most top-rated travel insurance companies that are recommended by travel junkies as well as experts.
Travel Guard
The Travel Guard has certain travel protection policies to make it easier to find an add-on. They would ask you to decide whether you have an airline, a cruise, or two when you request a quote online. This provides all support for accidents, disruption, delay or postponement.
There is reimbursement of medical costs and emergency evacuation, but the limit ranges between standard, chosen and deluxe plans: a $150,000 emergency evacuation allowance, which may not be enough from other parts of the world, but you, may get up to 1 million dollars in compensation on the deluxe package.
Visitors Coverage and IMG
Visitors Coverage and IMG partnered in early 2019 to launch a new cruise insurance product, Safe cruise The Safe Cruise package provides all the additional protection you need as a cruise guest and even offers an increase to 75% of the booked, non-returnable expenditures should you cancel for any reason.
There is a whopping high limit of $1,000,000 for emergency evacuation or repatriation provisions. However, for most existing conditions there is also an exception as long as you purchase insurance before you make the last travel deposit. With flexibility in rules as well as a good amount to cover you, Safe Cruise is indeed a travel insurance provider to look at.
What if I can't afford travel insurance?
Without the appropriate travel strategy, don't go for a cruise. You must be mindful, though, that the terms of regulation have to be taken a little more into consideration for a cruise than normal. Sufficient protection for medical evacuation and medical attention onboard and other accidents such as missed connections, lost baggage, delays, and cancellations should be protected by every scheme you want.
If your voyage expenses are not covered by cruise insurance, you possibly cannot afford to travel. The prospect of hundreds of thousands of dollars or more coming home is not important if anything unforeseen goes wrong.
Conclusion
Ensuring your next trip is important for your safety as it will help you in medical compensation as well as help you in dealing with any form of delay and disruption in your trip. Consider how you would want your cruise to be perfectly safe for you and go for the best names in the market that would cover you regardless of the location you are at.