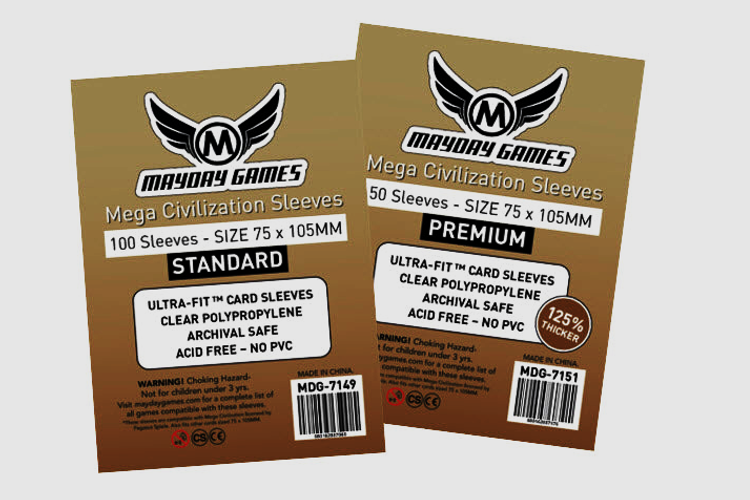 Card sleeves are a convenient and effective way to protect your playing cards. They make shuffling easier, keep your cards dry and prevent them from warping. Card sleeves are available in different sizes and thicknesses to suit all players' needs.
Made of Plastic
Card sleeves are the perfect solution if you're looking for a way to protect your playing cards. They're made from plastic and can protect them from several things, including dirt, spills, and oils. They're also durable and easy to clean. It makes them the ideal choice for collectors and hobbyists alike! There are card sleeves for sale that come in a variety of colors and designs. They're also available in different sizes. Whether you're collecting Magic:
The Gathering, Pokemon trading cards, or another type of card, card sleeves are a great way to keep them safe. While the most common card sleeve type is polypropylene, you can also find ones made from other materials. These include optically clear polycarbonates that are less strong or flexible than polypropylene.
Made of PVC
Card sleeves protect your playing cards by covering them with plastic. They usually consist of two sheets of polypropylene fused with heat to fit around an individual card. PVC is the most common type of plastic used for card sleeves, but it isn't the only one. Sleeves made of PVC are usually utilized for collectibles, and they're typically more expensive than sleeves that are made from polypropylene. The recycling symbol is the easiest method to determine if a card sleeve is made of PVC.
If the sleeve does not have the recycle symbol, it is likely made from polypropylene. Penny sleeves are a popular option for card collectors because they offer solid protection for cards and team well with other storage devices like top loaders and card savers. They also help reduce the chance of surface scratches and make it easier to shuffle cards.
Made of Paper
Card sleeves are a great way to keep your playing cards safe and secure. They can help to prevent them from getting damaged or scratched up by other cards in your collection.
Many card sleeves are available and can be made from various materials. Some are made of plastic, and others are made from paper.
One of the most popular is the polypropylene sleeve. It is an acid-free, archival-quality product that will protect your cards from dirt and scratches.
For an affordable option, try the 24# paper card sleeve. It is suitable for short-term applications like hotel key cards and prints. The best part about this type of sleeve is that it has a thumb cut that allows easy access to the credit card. It also has a small name-brand logo on the front and a lovely glossy finish on the back.
Made of Polypropylene
Usually made from polypropylene, card sleeves are a great way to protect your playing cards. They are also long-lasting and straightforward to clean. While many different types of plastic are used to make card sleeves, polypropylene is the most common. It is a plastic commonly used in food packaging and archival prints. In addition, it is a recyclable material. You can tell if a sleeve is made from polypropylene by looking for the recycle symbol on the packaging.
Another type of sleeve is the penny sleeve, which is made from polypropylene and has one open side. It allows for a better grip. Penny sleeves are often used for sending cards to grading companies. They are a great way to protect your cards in the mail and are more accessible for grading teams to remove.