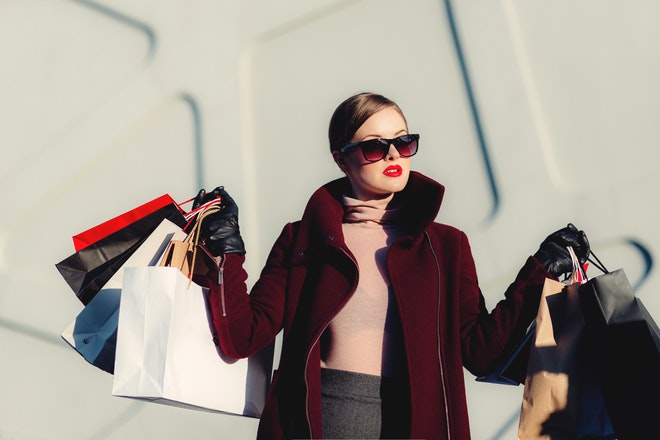 Shopping is an endless cycle and a way of life that most people enjoy. In most cases, whenever we go shopping, we always find the need to find a bag to carry our stuff home. The options are still limited, paper, or plastic?
But with the ban of plastic gaining traction all over the world, and the paper bags causing strains on the tree population, the options are getting slimmer. The canvas tote bags are making a return to shopping glory. A growing number of consumers are switching to reusable bags, and these are the reasons why.
Canvas tote bags are versatile
They serve more than one purpose. Therefore you can repurpose them to fit your lifestyle and use it as a casual bag to carry your personal items every day regardless of the outfit you have or the occasion.
The beauty of tote bags lies in the simplicity and array of vibrant colors that are stylish and always in fashion all year round.
Canvas tote bags are also known to be resilient to weight and can carry heavy loads without giving in.
Does size matter?
Depending on how you plan to use your shopping bag, your loads determine the size of the container you carry. Canvas tote bags often come with generous space and can also safely store a host of sensitive and essential gadgets like your DSLR camera or laptops securely.
Manufacturers are now including zippers on canvas tote bags for more security features for your personal items.
Eco-friendly bags protect the environment from pollution
Because of their ability to be used over long periods, they reduce the pollution of the environment. These bags are easy to wash, fold, and store. To prevent your tote bag from staining and losing its appeal, you can wrap some groceries and meat products in unique wraps that prevent any leaking keeping your bag dry.
Whereas plastic materials take years to decompose, canvas fiber materials take a little over six months to decompose into organic substances that make the soil rich in nutrients right for vegetation.
Canvas bags are also very sustainable.
They make good promotional bags
The concept of a promotional gift is to make your intended message stay longer with your customers. Therefore, custom printed canvas tote bags should bear an appealing design that is memorable and sturdy to make your brand more recognizable.
The best travel accessories
Traveling over long distances for days on holiday comes with its share of the burden as far as luggage is concerned. Canvas tote bags can easily be folded and carried along with your luggage to be used later while out on holiday shopping.
Furthermore, canvas tote bags are stylish in all environments. They are useful in crowded markets, your trip to the museum, and in urban areas. You can also carry more than one tote bag when out shopping, and you will not feel out of place.
Canvas bags are affordable cost-effective
Nylon and paper bags have a short life cycle. Whereas they can be both recycled, it is quite costly to recycle plastic. You have to keep buying plastic bags every time because they are not durable.
Over time, this becomes costly compared to canvas bags where one bag can serve you for many years.
Fashion statements
Canvas tote bags are fashionable amongst celebrities and environmental ambassadors who are often spotted in them as a means to promote environmental friendly messages. This makes these bags a hit to their fans further justifying tote bags as stylish, timeless, and adventurers.
Ideal for printing
The canvas material is quite receptive to ink and once settled, the ink becomes resistant to fading and flaking. You can design your own imprints and logo to add a touch of creativity and art on your bag.
In conclusion, some disadvantages plague the use of canvas tote bags, for instance, they are not moisture friendly hence unsuitable for wet weather conditions.
When buying a canvas tote bag, you should check that the straps have reinforced seams and there are no holes. Though considered sturdy, a small hole can lead to devastating results when you fill your bag with heavy items.