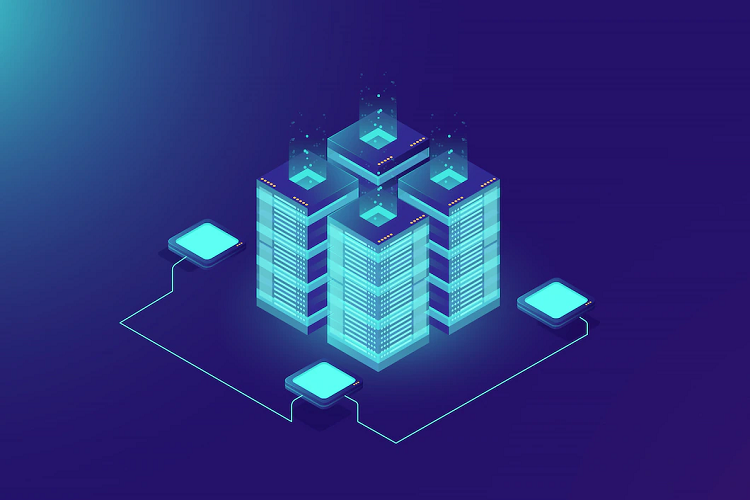 Nowadays, it has become regular and important to use virtual machine software in your system to make it more efficient and useful. In technical terms, every computer has a host operating system and the virtual machine is manufactured on that host operating system. Just like any other computer, a virtual machine helps in creating storage, memory, and network interface effectively.
By utilizing VM, a user can combine two OS like Solaris, Chrome, and Linux. The virtual machine is being readily used for almost 2 decades now. Due to its sorted environment and efficient functionalities, most of the users consider using Virtual machines. The virtual machine also enables using various applications through it, as it is not much possible to use them on a normal system due to variation in OS.
Another important aspect for which, the virtual machine is used is for cloud computing. Apart from only business purposes, the virtual machine enables home users to utilize virtualization from their home systems as well. There is several such virtual machine software available with various and amazing functionalities. The article below will detail the same. Let us go through various virtual machine and their functionalities that will help you to choose the best virtual machine software.
VM workstation player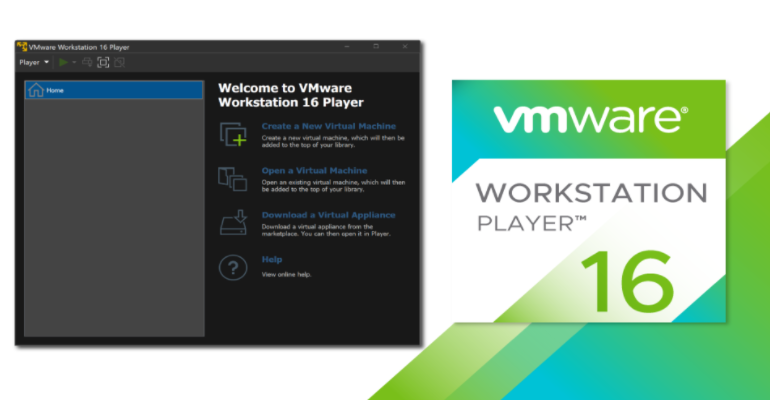 Using VMware workstation is considered as one of the most efficient and best virtual machine software since long. This software has an amazing group of functionalities which makes it easier to use. That is the reason most of the users consider using it to fulfill their need for virtualization.
This VM supports OpenGL 3.3 and DirectX 10 which allows applications used with GPU and CAD to work with its virtualization. VMware also enables a different set of functions under which various virtualization products can be picked. A combination of a workstation player and an Apple Mac can be done.
Multiple versions are differentiated with numbers. As the number goes higher, the efficiency and maturity go on increasing. The combination workstation player and Apple Mac provide a huge range of functionalities. With the help of Unity mode, it becomes easier for MacOS to launch Windows applications and combine them as if they are part of the host OS.
Make a wise choice of choosing VMware workstation as
It allows various windows client and host combinations.
It is free for personal use even a restricted version can be used. Also supports GPU virtualization.
A giant number of users use this VM for its efficiency. So making a choice becomes easier.
It is easy to use once it is set up in your system.
VirtualBox
It has a Pro version which is usually used for business purposes. For Windows or Linux, VirtualBox is free to use on a personal basis. With Pro, one can also use restricted VMs. Due to its wide range of combinations available; Virtual Box is a choice of many for this feature that allows working on any host and client combinations.
Windows like XP, Server 2003, Windows NT, Open Solaris, Solaris, and many more. Some people even run IBM OS/2 just to memorize the previous era from their advanced machines by using a VM workstation. The good news for Apple users is that with VirtualBox, it is possible to host a client Mac Virtual machine session. Also, it can be run on Apple Mac as well.
It allows users to utilize pre-built developer VM without paying any cost against it. VirtualBox takes support from Oracle.
Choose VirtualBox as your VM for the following reasons:
It supports various OS such as Mac, Linux, and Windows
It does not consist of any cost
It is used by more users
VMware Fusion
This VM is created by those people who created a VMware workstation. It is mainly created for Windows and Linux same s VMware workstation. VMware fusion consists of both retina and non-retina configurations. It supports 5k iMac displays.
Just like VMware workstations, fusion is also free of cost while using on a personal basis. The paid version can be purchased for business demands or users willing to buy a version with advanced features.
It enables the user to launch windows application from Dock by hiding the Windows desktop interface by using Unity mode.
Why choose VMware Fusion:
VMware Fusion supports a wide range of macOS displays as discussed earlier.
It enables VMware capacities for emulation to MacOS.
Fusion player is free to use when a user wants to go with the basic version.
It does not require separate virtual machines for VMware products other than Mac.
Parallels Desktop
As the name suggests, Parallels helps in running Windows and Mac applications simultaneously. This Virtual machine software was invented for those who required using windows sometimes and Mac OS at the same time.
While talking about its features, Parallels provides all those functionalities that a paid version of a VM product has. It enables opening a website using IE with a Safari browser. If a user needs to use a file from another OS at the same time while using windows, parallels allow dragging of files between two operating systems.
It can be said that Parallels consists of personalized cloud storage space which can be shared in both operating systems Windows as well as macOS.
What properties do Parallels have?
As we all know it allows parallel working on two OS at the same time. One can think that it must be quite expensive. But it is not like that; This VM is quite affordable and can be used by normal users personally.
It is integrated with macOS.
QEMU
This website works in both ways i.e.; as a VM host and as a machine emulator. This website does not have a proper or trendy interface like other VM solutions, but that does not make any difference in its functionalities and efficiencies. The emulation capacity of QEMU goes with MIPS64, MicroBlaze, SH4, RISC-V, and PowerPC.
It gives almost a similar performance just like normal other VM installations. Also, to get these advantages it does not require any special access to be there. The actual limitation with QEMU is that it can only be run on Linux at the moment but can be used on different OS under that. Also, it lacks a much more sophisticated interface like other VM's.
Red Hat Virtualization
This VM software is the paid one with advanced functionalities. It can clone the existing virtual environment, also it can create one. It is capable of delivering environments with higher performance such as Linux, Kubernetes, and clouds. Various features of the Red hat includes;
OpenShift support
Robust environment
Resource intensive application support
With Red Hat virtualization software, it is possible to create an environment on Linux and Windows OS.
Xen Project
This virtual machine has an amazing infrastructure. It is good for server virtualization and desktop virtualization, and it is free. Xen project consists of various advanced functionalities and properties. It supports advanced cloud virtualization options and security.
Xen project is available as open-source software with the only type-1 hypervisor. Other features include;
Designing customized architecture is possible.
It is highly automated.
It supports real-time Oracle and SUSE Linux.
Google Cloud Compute Engine
Compute engine allows performance on various platforms which is secured and can be customized as per requirements. This VM can be used on a professional level to test online applications as per the firm's requirements. This app allows customization and secured usage of the system. It enables running a virtual interface in a native environment. The features include;
It allows confidential computing
It has higher memory support,i.e;12TB
It provides machines that can be pre-emptied.
It has the capacity of handling computer-intensive loads.
Hyper-V Manager
Microsoft has included its academic version which has professional as well as enterprise features called Hyper-V manager of Windows 10. It supports a various range of guest OS which includes versions of Linux, Windows, and MS-DOS systems. It is free while installing in different versions of Windows 10.It gives a consistent performance with the host OS.
Citrix Hypervisor
The basic version of Citrix is free to install and use and other versions with advanced features are restricted as they are paid ones. It provides normalized features to customers using it for free and advanced features to those who are paying for it.
Citrix also allows capabilities for virtualized GPU and GPU pass through. This VM is made to fulfill certain business demands which include functioning smoothly and hassle-free. So, if you are willing to use a basic feature VM, you can surely go for Citrix Hypervisor as it is free. Also, it provides bare-metal installations.
KVM
This application provides various core virtualizations for different modules. The full form of this App is a Kernel-based Virtual Machine. It allows virtualization of the x86-64 Linux environment. It works on various OS such as FreeBSD, Linux, OS X, Plan 9, React OS, and Solaris. It is free to install and use.
Conclusion
In the above article, we have discussed thoroughly various best virtual machine software with commercial and professional features that are open-source. It is preferred by many users to install Oracle VM and VirtualBox for free usage.
If a user requires more functionality then Open-source apps like QEMU and Xen Project can be used. There are various apps available in the market, choosing the correct one is dependent on the requirements. Also, both free and paid versions of Virtual machine apps are available. It is crucial to go for the paid version for efficient performance on a professional basis.