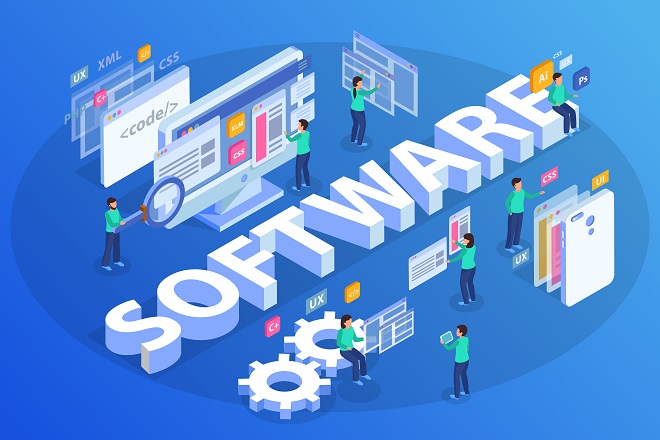 According to Lensa, when it comes to selecting a software development company or skilled programmers for a project, it is essential to make the right choice. While it is helpful to ask for a portfolio and to talk to their clients, it is not enough.
To ensure the right fit for your business, it is necessary to be more selective and diligent in the search. This includes preparing a list of questions to ask, defining expectations, and communicating them clearly. Taking these extra steps will help ensure the success of the project.
The market is exceedingly saturated, with hundreds of companies in each nation. It will be a lengthy and difficult process to sift through the bright designs and persuasive sales pitches of companies that profess to be experts in all areas. It is important to remain focused and search for a suitable partner who will not simply treat your project as another one on their production line.
This article will help you understand how to hire the right software development company in UAE for your project. Since the software development market in the UAE is expected to reach $30.52 billion by 2029, witnessing a CAGR of 27.93% from 2023 to 2029, now is the right time to dive into the industry so as to leverage the growing economy and offer your customers seamless services.
Tips for hiring the right software development company
1
Define your project objective and the time frame for completion
Before sending an email to a dedicated custom software development company, it is important to have a clear idea of the project objectives and timeframe requirements. To ensure that both parties do not waste time, a list of requirements should be provided, along with basic mockups, diagrams, and/or workflows. Additionally, assessing the general technical skills that will be needed is also beneficial.
This will help to avoid any misinterpretation of the vision, which can lead to inaccurate budget and timeline estimates. It is important to be as detailed as possible when communicating the project objectives to the development team.
2
Find software development companies
Now that the objectives, timeline, and skills required to complete the project have been established, it is time to begin compiling a list of potential software development companies. Fortunately, there are a variety of resources available to assist with this task.
Online directories, industry publications, and professional networks are all great places to start researching software development companies. Taking the time to thoroughly research potential software development companies and their capabilities is essential to ensure the successful completion of the project.
Here are a few things to check out while searching for the top software development companies in the UAE:
Company size and structure
Company's business strategy
Experience with similar projects
Hourly rate of development
Workflows and business practices
Technology expertise
Services available
3
Check their portfolio and expertise in the said domain
When beginning the comparison of software development companies on your long list, it is important to consider the portfolio provided by the software development firm itself, as well as customer reviews. This will provide insight into the level of quality and expertise of the company, allowing you to make an informed decision on which firm to choose for your project.
Additionally, it is beneficial to research the company's history and experience in the industry. This will help to ensure that you select a software development firm that is reliable and capable of meeting your needs.
When considering an outsourcing partner, it is important to ensure that the company has relevant experience. Before committing to a partner, research should be conducted to assess their understanding of your industry, market, and/or business process. If a software development company claims to have experience doing something similar but they are unable to provide any information to support this, it is important to exercise caution.
4
Check their development methodology
You should determine whether the shortlisted company uses Scrum or another Agile approach, or an entirely different development methodology. Having a well-documented and well-executed project development process in place will help ensure project efficiency. Furthermore, it is vital to determine if they have a dedicated team and a modern tech stack to effectively address any challenges that may arise.
Prior to signing a contract with any software development company, it is important to have a discussion to understand their policy on testing. It is essential to be aware of how they conduct testing throughout the different stages of development. Additionally, it is important to consider if backup services, support, and maintenance are included in the initial contract and, if so, for how long the development team will provide these services.
When selecting a software development company for a custom software development project, it is important to take into account more than just the technical skill sets of the team. Every software development company has its own unique culture and project management style, so it is essential to find a team that is a good match for the project. Consider the cultural and project management aspects in addition to the technical skill sets when making your decision.