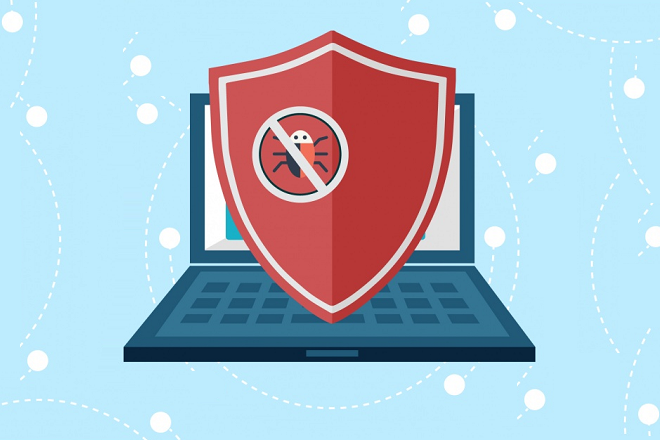 Although the in-built Windows 10 Windows Defender antivirus software is outstanding, there is still a need to back it up with protection from other paid antivirus software. While it certainly holds its own against other free rivals, it can't quite match the features of some of the best antivirus software out there.
This free and paid antivirus software provides your Windows 10 devices with several features beyond the basic malware protection. With these antiviruses, you can get dedicated cybersecurity protection against ransomware and webcam hijacking and additional features like Virtual Private Network (VPN), file shredding or system optimization, password management, parental control, cloud-backup solutions, identity-theft protection, etc.
Best Antivirus Protection Software for PC
However, due to the hundreds of antiviruses out there that claim to offer the best price and protection, picking the right one can be difficult. So if you're probably wondering what the best antivirus for windows 10 is? In this article, we'll look at some of the best antivirus software for your Windows 10 in 2023, to make your selection process a lot easier.
1
Norton 360 with LifeLock – The Perfect PC Security Suite
Norton 360 is your go-to antivirus software for protecting your Windows 10 against all cybersecurity threats and identity theft. The antivirus's lightweight engine is powered by artificial intelligence (AI) and machine learning (ML) safe browsing tools. It has a dedicated Norton cloud backup function that can safely store up to 75 GB worth of files.
Norton also features a variety of browser extensions designed for internet security. It can easily block all phishing links and malicious sites you try accessing. The LifeLock works hard towards protecting your private information against any form of hacking or theft. What it does is that it ensures you are logging onto the real website, when keying in sensitive details. It also has a VPN that hides your online identity and your computer's IP address, making it difficult for trackers, adware, or cookies to follow your online movements.
When it comes to protection for your little ones, Norton has a parental control tool that lets you block inappropriate content and limit how much time your kids spend online. All of Norton's 360 packages have great value for money at a little over $140 annually. You also get a user license for unlimited devices that can protect home computers and mobile devices. There's also a 60-day no-risk money-back guarantee, in case you don't want to continue using Norton.
Cons:
The only downside to this antivirus is that slowdowns do occur. When you install it on multiple devices, it gets super slow, so you might want to use it on just one or very few devices.
2
AVG AntiVirus – The Perfect Free Antivirus Software
AVG antivirus is arguably one of the best free antiviruses you can on the market. It's one of the easiest to install and use. A feature that stands out on AVG is that it works side-by-side with other antivirus programs, including Windows Defender. While other software requires that you uninstall a previous program before installing them, AVG free antivirus lets you use both. It automatically recognizes when your other application is running in the primary position and will take a back seat.
Additionally, it has an excellent protection ability that nips any threats your primary security program misses. AVG antivirus has a wide range of customization options, and you can also upgrade to access more features on the paid version.
Cons:
Since it is a free antivirus, of course, you see a lot of adverts urging you to upgrade to a paid version. The ads also add to the slowdown of your device's start-up time.
3
McAfee Total Security Protection – The Best Antivirus Software
McAfee Total security comes in highly recommended as the best family protection antivirus for your Windows 10. It is a non-intrusive program that comes with several security features that monitor all your online activities. For instance, its parental control functionality lets you set online time limits and internet filters. Also, its secure browsing features stop malicious files from downloading, particularly kids' gaming sites that can have hidden threats. There is a firewall home-network monitoring tool that helps keep an eye on all communication and go in and out of your PC via different internet connections.
The McAfee antivirus is compatible with all Windows 10 devices. Furthermore, it has quick clean and files shredder tools that improve your computer's speed by erasing unneeded files and deposing sensitive ones secularly. You also get a vulnerability scanner that scans and installs essential Windows and other app updates. The McAfee Total Protection package is an excellent value for the money at $119 per annum, considering that the cost is spread across multiple devices.
Cons:
McAfee's antivirus scans can sometimes impact device performance. Also, some users have issues with the McAfee identity protection tool for advanced dark web and credit score monitoring to search for signs of ID theft.
4
Kaspersky Antivirus – The Best & Affordable Antivirus Software
Kaspersky has been one of the most popular antiviruses in the industry for years. So the quality and level of protection against malware, viruses, and cyber threats that Kaspersky Total Security provides your Windows 10 aren't surprising. The intuitive features you get include webcam monitoring, system watcher that monitors your devices for signs of ransomware attacks, secure browser for safe shopping and online payments, password manager, etc.
You also get safe browsing tools such as the in-browser keyboard that allows you key in usernames, passwords, and, likewise, other sensitive information without worrying about keyloggers. Kaspersky's price isn't bad at $99.9 annually, considering you can get coverage for up to five devices. There is also the 30-day money-back guarantee in case you change your mind.
Cons:
I won't recommend this antivirus for government workers, considering the lousy wrap Kaspersky got over the allegations about possible filtering of personal data collected from Kaspersky users' devices to the Russian government a few years back.
5
Trend Micro Antivirus+ Security – The Perfect Banking Protection
Trend Micro has some pretty top-notch protection when it comes to internet security. The software enables you to easily spot malicious websites from any Google search results by using a color-coding system, red being an unsafe site. But the most impressive aspect of this antivirus is the Pay Guard tool designed to shield your online banking and shopping transactions, so all the sensitive details on your accounts are kept safe. It is an excellent antivirus for blocking those phishing sites that copy the interface of PayPal and popular banking sites.
The Pay Guard tool, which serves as a password manager, also allows you to store credit card and bank account numbers. So you won't have to reach for them anytime you want to shop online. The price is currently very affordable at $40 for five devices per year because they are running a promo.
Cons:
Tthis antivirus isn't most natural to set up. Also, there is a pronounced slowdown on your devices while installed, and it tends to create a lot of lag while scanning for viruses.
6
Bitdefender Premium Security – The Best Antivirus for Advanced Malware Protection
Bitdefender Antivirus Plus provides your Windows 10 with the best protection against system-crippling viruses and at an affordable price at $79.99 for ten devices. It practically stops any threat before it gets the chance to download. It offers several other features advanced protection tools like VPN, safe banking tools, and a password manager.
What I love about this antivirus software is that rather than leaving a threat, it isn't sure to go free, it places the files in the quarantine folder. You can then take a lot of files first and let Bitdefender take care of them by permanently removing the threat so that it doesn't escape and re-infect your device.
Although Bitdefender takes twice the amount of time to carry out a deep scan compared to the 5 to 20 minutes other antivirus takes, it doesn't use a lot of system resources. Because it is lightweight, you can still work and play online without your PC slowing down.
Cons:
The only downside here is the fact that it does not come with a firewall
Conclusion
Selecting the best antivirus software for your Windows 10 on any device isn't the most straightforward task. There are several to pick from, and too many factors to consider. If you're looking for the very best business antivirus, the perfect home antivirus, or you have no idea about malware but need something to protect your system; I hope you have found something on this list that works just right for you.