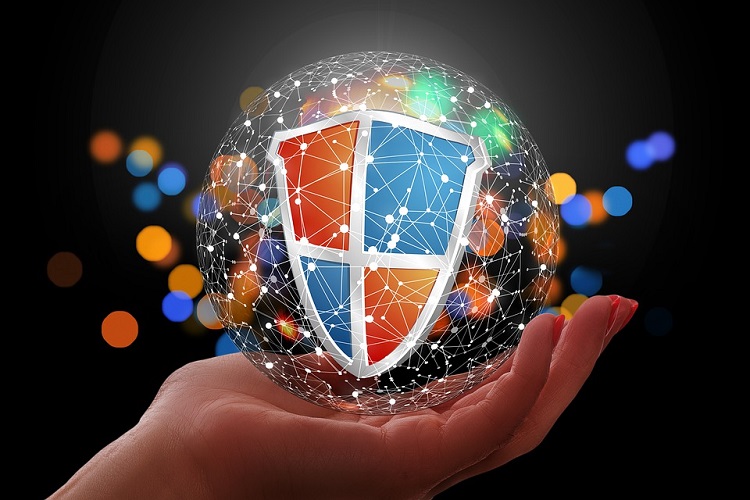 According to cyber security statistics, an attack occurs every 39 seconds somewhere. Criminals steal information and personal data, while their ultimate goal is money. That's why the topic of Zero Trust is becoming an integral part of any security precautions.
The main principle of this model lies in best cyber security software tools that are covering hacking attempts from the outside and potential unfriendly actions from within. Such a system relies on various cyber security software tools. This article discusses SIEM, DLP, document protection, and corporate antivirus software.
SIEM Tools
SIEM (Security Information and Event Management) systems manage data security and analyze information security events. It is not intended to protect or prevent data breaches and other cyber problems.
Instead, its purpose is to collect information from DLP, IDS, antivirus, and router, then analyze it and report deviations and suspicious actions. There are a lot of similar programs, and you can read about the best cyber security software tools of them below.
1
IBM QRadar Security Intelligence
It is a platform that includes several products for detecting, evaluating, and counteracting network security threats. In addition, it provides event management, security information integration, anomaly detection, log management, etc. The comprehensiveness and many features are the main advantages of this system.
| | |
| --- | --- |
| PROS | CONS |
| ✔️ A unified architecture for analyzing threats, logs, events, and other markers | ❌ Some logged events are not categorized |
| ✔️ Virtually real-time correlation and anomaly event analysis | ❌ It is a large-scale system, which can cause some integration challenges |
| ✔️ Extensive research of user activity and running applications work activity | |
| ✔️ Identification of high-priority incidents | |
| ✔️ Automated reporting system | |
| ✔️ Collection and summarization of information about detected threats | |
| ✔️ Scalable control of activity across the enterprise | |
| ✔️ Performance of detailed analysis based on big data technologies | |
2
Splunk Enterprise Security
It is a powerful tool for analyzing enterprise information security events. It focuses primarily on modern threats due to its adaptability to new hardware and software solutions. In addition, this software has a high speed of detection and notification of threats.
| | |
| --- | --- |
| PROS | CONS |
| ✔️ Fraud detection is based on detection of anomalies in actions | ❌ A complexity of installation of the corporate version |
| ✔️ Identification of users, programs, and network resources | |
| ✔️ Detection of complex threats, including event correlations | |
| ✔️ Investigating incidents, including determining their scope | |
| ✔️ Detection of insider threats, including those related to team member behavior | |
| ✔️ Automating data management and uploading | |
| ✔️ Real-time threat monitoring | |
3
McAfee Enterprise Security Manager
It is one of the leaders in the speed and completeness of data processing. In addition, the software is available for deployment on both cloud and local networks. As a result, it is well-suited for enterprises and organizations that need to handle large volumes of data.
The product also features a high level of integration with third-party software without APIs, which provides you with creating corporate data protection systems using the appropriate software from your point of view.
| | |
| --- | --- |
| PROS | CONS |
| ✔️ Availability of out-of-the-box configurations with preconfigured scripts | ❌ The system is demanding some computing resources |
| ✔️ Built-in material packages for basic user behavior | ❌ Not always quick elimination of detected bugs |
| ✔️ Separate feature pack for monitoring internal Windows services | |
| ✔️ Real-time detection of attacks | |
| ✔️ Threat intelligence system | |
| ✔️ Data controlling in the cloud and local networks | |
| ✔️ Event collection and clustering | |
| ✔️ Automatic reporting of events | |
DLP Tools
DLP (Data Leak Prevention) is specialized cyber security software for securing against leaks and theft of a company's information. Such programs use tools to block the transmission of data through various channels, offer functionality for controlling the behavior of employees and all participants in the network, and provide some means of monitoring personnel activity. The DLP market is vast, but you can distinguish between two leading products.
4
InfoWatch Traffic Monitor
It can work under heavy loads and handle large information volumes. It is a scalable software that is equally suitable for large organizations and small offices. Its main functions are data monitoring and blocking. A unique feature is detecting documents and multimedia data and blocking them even if the user significantly modifies them.
| | |
| --- | --- |
| PROS | CONS |
| ✔️ Detection of confidential information traffic of all types | ❌ Insufficient functionality to control user activity |
| ✔️ Blocking access to personal information | ❌ Lack of a keylogger |
| ✔️ Unscrupulous team member detection | ❌ Modular infrastructure with modules located on separate servers |
| ✔️ Detection of fraud schemes | |
| ✔️ Detection of non-obvious threats | |
| ✔️ Controlling ways to distribute corporate information | |
It is a host-based DLP system to monitor data and block its forbidden spread. In addition, it provides extensive scripting and control policy customization capabilities. Thus, you can easily integrate it into various types of organizations for the most sensitive data protection tasks.
| | |
| --- | --- |
| PROS | CONS |
| ✔️ Blocking user access to data | ❌ Limited team member controlling capabilities |
| ✔️ Blocking user access to servers and peripheral devices | ❌The need to fine-tune scenarios for blocking to work correctly |
| ✔️ Customization of the monitoring and blocking parameters | |
| ✔️ Control over user access and interaction with network services | |
Document Security Software
Another helpful software category is the software that allows you to detect a person who has stolen documents. Again, different solutions have different methods of achieving this result. But only one system can be called truly effective.
It is a program that allows you a very high probability of finding the team member who stole information. This is because the software marks documents especially, and the markings are visually invisible. So in case of information leakage and the appearance of unauthorized copies, all you have to do is upload it to the system to find out which team member committed the theft. So the approach is simple but effective.
| | |
| --- | --- |
| PROS | CONS |
| ✔️ Protection of documents in electronic format | ❌ It is a targeted software whose functionality only detects employees who steal documents |
| ✔️ Protection from unauthorized photographing of printed copies | |
| ✔️ Protection against theft by unauthorized screenshots | |
| ✔️ Protection against theft of printed copies | |
Corporate Antivirus Programs
Without an excellent corporate antivirus, a company's information security software is incomplete. This software protects information and equipment from malware, virus threats, and cyber-attacks. The market offers quite a few good programs of this type. Let's take a look at some of them.
It is another popular corporate antivirus. It also features a good set of tools for protecting against network and software threats. Also, it is easy to configure and manage and has a high frequency of database updates. The key advantages are high efficiency in detecting and counteracting threats and extensive report customization capabilities.
| | |
| --- | --- |
| PROS | CONS |
| ✔️ Firewall | ❌ Complicated installation and configuration |
| ✔️ Real-time monitoring | ❌ Demanding hardware resources for a complete system scan |
| ✔️ Protection against ransomware viruses | |
| ✔️ Network protection for PCs | |
| ✔️ Web traffic control | |
| ✔️ Automatic response to probable threats | |
8
Symantec Endpoint Security
The system administrator manages Endpoint Security. He performs the control thanks to a web-based management system. It is also the responsibility of the sysadmin to update the software, set rules, and grant appropriate specific rights to devices. The program works with corporate clients, so they don't need to have any specialized knowledge in this sphere. Thus, almost every user can efficiently manage this software and install it in their companies.
Symantec's security includes e-commerce and Office 365 email protection, cloud storage encryption, and SSL certificates for web security. And, of course, you'll have the Norton Shopping Guarantee. Your network, storage, and personal data will be under five levels of protection. In addition, you can exercise control through a firewall based on appropriate guidelines.
| | |
| --- | --- |
| PROS | CONS |
| ✔️ Fully customized to serve every use | ❌ It protects the Office 365 cloud, but not for Exchange Server |
| ✔️ 24/7 client support | |
| ✔️ Users can update their package without being connected to a network, as updates are distributed locally | |
9
Bitdefender GravityZone Business Security
This program is the best cyber security tool for small and medium businesses. The policy system can be configured by the sysadmin or by management itself. The significant advantage is installing the package in the cloud, and remote control can take place via computer or mobile app. A bonus is also that the package does not involve expensive hardware. The only thing you need to do is update it from time to time.
The program has a straightforward interface for the average user. Thus, you don't need specialized IT knowledge to install it. The installation process itself takes only a few minutes. The cyber security software works similarly to a proxy wall router and can disable network access for PCs if needed. The provision also has an anti-phishing system, so you don't have to deal with endless spam on your mail.
| | |
| --- | --- |
| PROS | CONS |
| ✔️ Protection of your network from external threats: viruses, web threats, malware, and phishing attacks | ❌ Limiting the network to 250 users |
| ✔️ Using heuristic processes to filter web pages and block all malware entry points | |
This antivirus has been highly rated in independent tests and includes innovative, multi-layered protections that block all types of malicious threats, keeping your organization running at optimal performance. Its layered protection combines traditional signature-based secure tools with behavioral protection against known and emerging malware outbreaks with industry-leading detection rates.
PROS
CONS

✔️

Decent value with a single system

❌

Inconvenient interface

✔️

Customizable scan types

✔️

Vulnerability scanner

✔️

Phenomenal Game Booster

✔️

Secure browsing

✔️

Malware protection

✔️

Phishing protection

✔️

Protection against ransomware

✔️

Good price
Summing Up
Elements of cyber security need to be implemented at all levels of life, from individual users to working in corporate accounts. However, many features don't require deep IT knowledge. For example, a SIEM system monitors information, looking for threats and alerting you.
DLP controls data exchange and prevents data theft. Document security software eliminates the possibility of theft in any way. Corporate antivirus counteracts malware. Together, all these systems form a robust cyber security software that is virtually impossible to breach in this configuration.