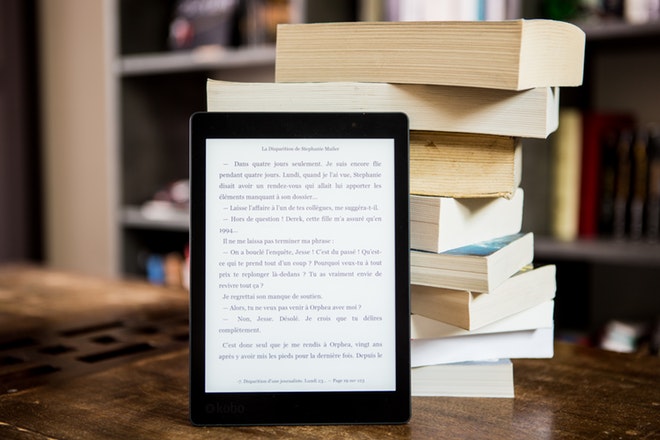 Try book marketing tools before launching your new book. These tools will help authors to find new readers.
Authors have a pretty busy schedule already; They have to attend seminars, book launches, award shows, non-profitable shows, and the list goes on. They need to have some marketing tools to help their book, article, and journals reach the targeted audience.
Creative careers can have their plate to do, and then handling their works' marketing can be a nightmare for them. sometimes be wonderful and sometimes don't quite pan out as expected. Authors already have so much on
You can leave the marketing to the cutting edge technology. There are various book marketing tools and software that could help your book be discovered, reviewed, recommended, and bought by potential customers.
Best Book Marketing Tools for Authors
Self-published authors who do not have the convenience of traditional publishing houses use these marketing tools to get to their possible audience; To make this convenient, we have compiled a list of 9 best free book marketing tools for authors and mentioned the unique features they have. Let's dive in:
Lulu is a user-friendly online application created by Bob Young. This platform permits authors and other content creators to self-publish, print-on-demand, and distribute their work worldwide. Lulu has published over 3 million titles since it started in the year 2002. Lulu offers services book publishing, book printing, global distribution, Lulu Jr. for kids, etc.
Authors find it convenient as Lulu Press provides cover designing, illustration, marketing services, publicity services, and many more. Lulu has a reach of 150 countries, the printing quality offered is way ahead of other similar platforms. It has inbuilt templates for some of the author's time. Lulu has an extensive network of customer support to comfort its customers all around the globe.
PublishDrive was founded in 2015; and has multiple teams in four countries serving independent authors and publishers in the distribution of eBooks to 400 stores, 240,000 libraries, 70+ countries, and more than 60 languages. Some of its significant merchants are Amazon, Google books, iBook, and Dangdang. PublishDrive provides services like Book Formatting and Uploading, Marketing, Distribution services, and payment and sales reports, and you can keep 100 percent of your royalties by paying a minimal amount.
PublishDrive takes the help of machine learning and artificial intelligence to increase the sales of the books. It reaches out to effective markets and boosts the sales up to 30%. Automation of invoice, marketing, and financial reports all in one place makes it a complete package. Real-time analytics report is on a regular basis, and also you don't have to initiate any kind of payment in advance to use their services.
There are many books out in the market, and to stand out from the competition, all you need is BookBuzzr, it is a free online book-marketing software that lets you engage your audience without any effort. Folks at BookBuzzr have made this software simple and easy to use, giving the freedom of usability to its users.
BookBuzzr helps authors and readers share the book's fragrance on various social media platforms like Facebook, Twitter, and Goodreads. It is like a mini-website inside of Facebook and has a cutting-edge widget tool that adds a little spark to your blog or Facebook page. BookBuzzr provides the facility of buying books and e-books from Amazon and other online stores directly through one of its widgets. It offers a wide variety of pricing and also provides a 14-day trial. And to satisfy its user base, it has very responsive customer service support.
Authors know that publishing a book is a lot easier than selling them. PublisherRocket (formerly KDP Rocket) was created to help authors and self-publishers to raise a profitable book business based on legitimate data collected from Amazon, and it picks the best keywords from the book to carry out your advertising campaign. This software helps in understanding how readers use Amazon in choosing and buying books, and this is more of a research tool.
PublisherRocket helps in understanding the needs of readers and connect with them. With its four essential tools, namely Keyword search feature, Competition analyzer feature, Category search feature, and AMS keyword search feature, you can reverse engineer your book's sales and increase them substantially. Publisher Rocket assists in the automation and expansion of the keyword research process.
Loaded with prime utility tools to help authors write, publish, promote, and design their marketing campaigns, Bublish is the go-to software for these tasks. Bublish has this outstanding feature, "Book Bubbles," that permits authors to create and share a digitally communicable bubble that features a small unit of the book, author bio, purchasing link, and other interactive bits. Bublish successfully helps grab thousands of eyes towards your content and build the author as a brand to the audience.
Whenever you upload or create a book using Bublish, it successfully increases the discoverability of the search engines like google, yahoo, etc., through its integrated automation system. On the Bublish dashboard, you can see real-time analytics through which you can track your progress. This platform offers a ton of layouts to choose from, and this helps your book to be visually pleasing as well.
Self-published authors face too much competition in marketing and getting recognized by the readers. There are many renowned publishing houses with marketing and public relations experts to guide authors in getting acknowledged. So here comes our fourth tool, KDROI, explicitly targeting the Kindle using the audience. eBook promotion is much faster and responsive when compared to physical copies. Most of the websites have submission demands for the authors to get finalized before the book is approved.
KDROI is a third-party kindle marketing tool that helps in the automation of the submission process, which, when done, can let the author upload the book on multiple websites in a couple of minutes. KDROI has numerous websites on which an author can promote his/her book. It is very affordable and convenient to use; it has a price of $47/lifetime and also provides a 60-day money-back guarantee.
BookBaby, founded in 2011, is a one-stop platform for self-published authors that anyone could ask for. It offers endless customizations and designs for the manuscripts and also takes care of the distribution and marketing of eBooks and printed books. BookBaby's prints are high in quality, and it has some of the significant distributors like Amazon, Kobo, Apple Books, Barnes & Noble, and other prime retailers in over 170 countries.
You can reach your audience through various social media platforms as it offers a package of services for ad development, ad design, and reporting. BookBaby can put your work on Kindle, which is a leading market in itself, and it also provides the best in class customer service support.
A user-friendly and straightforward eco-system for the authors to craft their magical books is feasible through Reedsy. There are two main focal points about this platform; editor and marketplace, available to the self-publishing authors in a user-friendly console. It permits to upload the manuscript digitally, which can later be printed. With its on-demand marketplace model, Reedsy has a range of different freelancers for specific tasks such as book editing, ghostwriting, designing, and many more.
There are a variety of professionals available on the Reedsy marketplace ready to collaborate and offer their services. Through ReedsyDiscovery, you can submit your work to the reviewers, which will be in the limelight of thousands of genre readers. It has a fully integrated automation mechanism to boost your marketing campaigns in order to gather public attention from the targeted audience. Customer support is the best among all the features it has.
Storiad was introduced in the year 2017, and since then, it has been the number one tool among the authors to meet their marketing needs. Storiad helps the authors to create, manage, and boost their digital marketing campaign for books and e-books. It is a software that step-by-step permits its users to personalize the campaign for promoting their sales. It is the best for independent authors as it provides a systematic arrangement of slots to an existing workflow and also provides an analytics feature that helps in the insights of the book sales and campaign performance.
Storiad allows you to connect to other authors too, and this leads to a stronger growing community. This software can also manage your finances and budget regarding the marketing campaigns, which is a lifesaving feature. Storiad offers a 7-day free trial and then has a price of $35/month.
Conclusion
It takes almost a year or two to complete a book and maybe another year to strategize the marketing campaign when done in an old-fashioned way; these marketing tools provide significant assistance in marketing the author's work worldwide. Marketing tools also help bond and interconnect the reader and writer communities through various online and offline events.
If you know any book marketing tools that help authors to promote their books then suggest it in the comments.