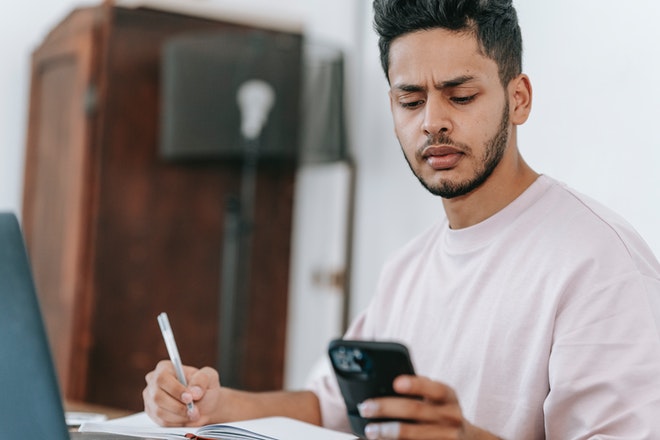 As smartphones are becoming indispensable in our modern lives, the world of information is constantly expanding at students' fingerprints. With massive libraries being condensed into a single piece of technology, digital formats are becoming an integral part of educational practices, creating unique and accessible ways for students to learn and advance.
Smartphone usage nowadays is mainly attributed to the use of mobile apps – and education is no exception. With so many apps being developed in virtual stores, from the hands of seasoned developers to entrepreneurs employing an easy-to-use app builder that requires no coding, various mobile applications are now taking modern education out of the books and into the pockets of e-learners.
With the endless possibilities of mobile apps, educational institutions – and their students – can benefit greatly from new and innovative forms of engagement for all kinds of learners.
Benefits of Mobile Apps in Education
Let's look at some of the benefits of using mobile apps in education to explore just how important educational apps can be for students in the digital era.
Although the common belief used to be that the classroom is the best way to keep students focused, we see more and more benefits from remote learning. Not only can students download and access mobile apps on the go and from the comfort of their home, but they can also interact with the material in their time and at their preferred pace.
While it's true that students cover the same material as their peers, not everyone learns the same way; giving students the freedom to structure their lessons as they see fit might be one of the greatest accelerators for academic success.
2
Unlimited Educational Content
Yes, books have been carefully curated for class-specific content and are, therefore, essential for mastering specific subjects, but relevant content does not end there. Mobile apps – and the internet in general – have granted access to uncountable sources of information that students can use to enrich their knowledge.
Take, for example, the Google Book Store's library – the learning materials that students can access nowadays not only surpass the volume of school libraries but are easily accessible by anyone and at any time. From science to arts, and natural sciences, whichever field you belong to, you can find wide varieties of learning content that you can access from your smartphone with as much as a few clicks.
One of the most tangible advantages of mobile apps in education is their ability to make the learning process more fun. When traditional lessons are replaced with games and interactive techniques, the learning process becomes much more entertaining – and attractive – for students.
In or outside the school curriculum, students can use various apps that are as educational as they are enjoyable. From language to sciences to puzzle games, there are so many ways for students to engage their brains that traditional lessons are no longer the sole focus of their intellectual development.
4
Personalized Guidance For Improved Performance
Many apps allow you to track your progress and revisit your weak spots whenever you log back in. This functionality can be especially useful for educational apps, as personalized learning plans can help students identify their weak areas and boost their performance.
AI-enabled mobile apps can create graphs and provide customized results with a focus on specific areas of learning. These reports may also include performance improvement tips, but even without them, having such a clear overview of accomplishments can help students focus their efforts and improve their skills.
Although smartphones used to be one of the biggest distractions before exam time, they can now be used to access preparation materials that actually boost exam performance.
Some of the capabilities of such mobile apps include tutorials and guidance for solving complex equations, enabling real-time collaborative practice, and mock tests. These exercises not only eliminate the need for time-consuming practice cards and materials, but make the process more engaging and encourage active learning.
As teachers and professors sadly lack the time to offer all students preparatory sessions, mobile apps are the perfect companions for proper exam prep.
Final Words
As technology advances, traditional education models are transforming to serve the digitally enabled generations of tomorrow.
With so many educational apps on the market, students can enjoy the benefits of remote learning, unlimited educational content, fun learning activities, personalized guidance for improved performance, and exam preparation, among others. These educational apps not only have the power to make learning more accessible and enjoyable but are increasingly motivating students in their academic efforts.
As for app developers, this is the perfect opportunity to employ app-building companies that can turn educational ideas into actual high-performing learning practices.