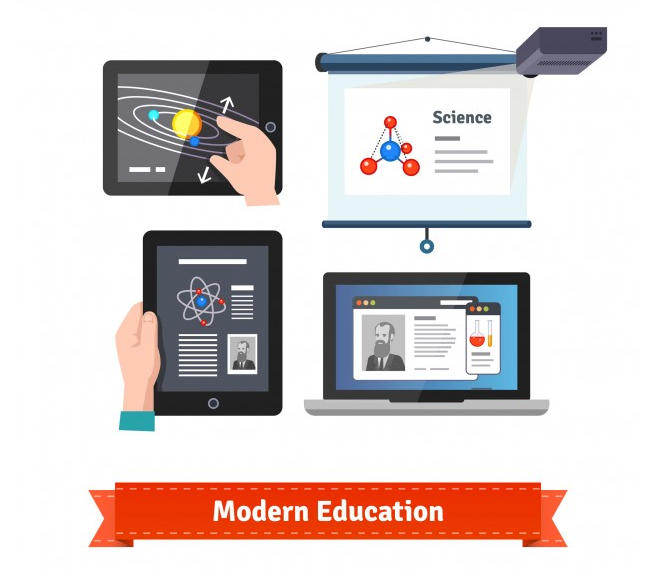 Mobile phones have turned from being a luxury to a necessity with the rapidly advancing era. We along with our children get exposed to a wide number of gadgets in our daily routines. Since it's the information age, it is vital that we prepare and help our kids to become successful individuals in the future.
There are a number of useful mobile educational apps available which can help educate kids in a variety of manners and disciplines. These applications aren't restricted to mobile phones though and can operate seamlessly on tablets as well. All you need is a dependable internet connection like Xfinity packages and you can start downloading from a wide selection available.
Let us shed light on some of the best mobile applications available which combine fun and learning to educate and train the young ones.
Learning Mathematics: Dragon Box Algebra
---
This award winning series from dragon box is sure to educate and entertain your kids at the same instance. Mathematics tends to be a dry subject in nature and a cause for nuisance especially among kids. But its importance in our daily lives cannot be undermined.
There are two sides to the game board and the objective is to isolate X on one side of the board by solving various cards which appear on the screen. A great thing about this application is that there are various versions available, suitable for different age brackets with variable difficult levels.
This app is considered somewhat on the pricey side with the base algebra model starting at around 3.99$. But the content is quite effectively developed to be engaging and challenging simultaneously so you won't regret the investment.
Musical training: Easy Music
---
It wouldn't be a stretch to say that we live in a world of music. Music as a hobby is pretty decent and the Easy Music app aims at introducing children to music from an early age. Targeted at children aged 3 and above, this app teaches various aspects of music such as rhythm, melody and notes etc., with the use of virtual musical instruments.
Kids can switch between practice and composition phases and translate their learning into actual melodies. Those compositions very well tend to be a source of confidence and inspiration for youngsters. You can get the full version of this app for 3.99$ on both Android and iOS.
Learning Geography: GeoBee Challenge
---
Developed by the National Geographic society, this app is considered to be among the best in teaching children geography. The model is based on National Geographic's Bee competition and the app encompasses a wide variety of challenging questions for different ages, starting from grade 4 and above.
The gameplay itself is based on two rounds, the multiple choice section and the map challenge section. The wide array of questions included have all been used in the actual Bee competition sometime in the past. Thus the app offer a great platform for kids to prepare themselves for the actual test, if they intend to participate in it. Plus, this app is available free of cost which offers added incentive to download and use it.
Learn Coding: codeSpark Academy
---
Computer science as a field of study has revolutionized the world around us. With its ever growing demand and application, it won't be a surprise if computer coding becomes a part of our regular teaching curriculums. Targeted at children aged between 4 and 9, this app introduces children to the basics of coding.
There are an engaging element of fun involved in the learning process where kids solve various puzzles, partake in drag-and-drop games and indulge in creative projects all the while executing various codes. They can practice what they have learned and apply that spontaneously within the app.
The development process was carried out by experts from top notch universities around the globe so you can be sure of the quality of content offered. Available on both iOS and Android, this app requires a monthly subscription fee of 8$ dollars, but there is also a free trial available.
Learning Languages: Duolingo
---
Since the world has become a global village, learning multiple languages is bound to come in handy on numerous occasions. Duolingo is an effective platform to teach your children foreign languages. You can opt between a number of languages offered such as Spanish, Dutch, English, French, and German etc.
The app combines fun and education in a great mix to teach language and syllables to youngsters. The base model is available free of cost and you can start using it as soon as you've downloaded it. If you want access to advanced learning features, in-app purchases are available as per your convenience.
Watching Videos: YouTube Kids
---
We are all familiar with the popularity of YouTube and the convenience it offers us in our daily lives. YouTube Kids is a special version of this application which offers great educational and fun content for kids of various ages. Kids can even subscribe and watch their favorite shows and videos as soon as they are released.
Additionally, you don't have to worry about the age filtered content with this version of the app as it takes care of that on its own. Available for free on Android and iOS, download this app and let your kids immerse themselves in the world of age curated video streaming.
Solving Puzzles: Flow Free
---
Puzzle solving games are quite popular these days and picking one which is entertaining yet educating at the same instance is important. Flow free is a great puzzle solving entry which involves connecting pipes of various shapes and sizes to establish a flow.
The objective is to connect pipes of various colors and shapes together on a board. Different levels offer variable difficult and the respective puzzles offer engagement for a wide set of age brackets. The base model of the game is available free of cost, but you have the option of opting in-app purchases to enjoy a wider set of puzzles.
Reading stories: Disney Story Central
---
Book reading is undoubtedly a great hobby. With the ever rising utility of the internet, E-books offer great potential in teaching children regarding various disciplines all the while improving their language skills.
Children particularly love Disney characters and Disney Story Central offers their stories in the convenience of an app. Read-along narration options are also available plus your children earn trophies and rewards as they progress in the apps curriculum. This is sure to keep them motivated and entertained at the same instance.
It is available on both iOS and Android, the base application is free which offers a couple of books. Afterwards you will have to purchase the full version priced at around 4$. Given the features, and usability of this app, it is definitely worth the buy!
Learning for toddlers: Fish School HD
---
Who doesn't enjoy friendly looking fish and water, especially when those fish intend to teach you something? Fish School HD is a great app which teaches your toddlers about numbers, shapes, colors and more. You can even make the fish do funny activities by pressing them. They form shapes, align together to form various numbers, and bring vibrant colors to your screen.
Various adaptations of ABC songs are also there to compliment your learning process. Additionally, the base model of the app is available free of cost, so you can check the utility of the app before making any in-app purchases.
Advanced Mathematics: Dexteria Dots 2
---
This is the 2nd mathematics based application in our list, and is targeted at a relatively mature audience. Priced at 2.99$, Dexteria Dots 2 lets your young ones, learn various mathematics concepts such as less-than, greater-than and equal to with the help of visual shapes. It not only improves their visual memory, but also helps in enhanced motor skills and visual tracking. You can slice, drag and combine various dots to form arithmetic relations and the entire family can engage these fun activities.
These are some of the best applications available in the market from which your young-ones can be facilitated a great deal. There are countless other options available on various platforms which can teach your kids in various disciplines and help them get equipped for the future from an early age. We are living in the world of digital technology, and knowing that it's the demand of the future, preparing our kids for it promptly is definitely the right decision.