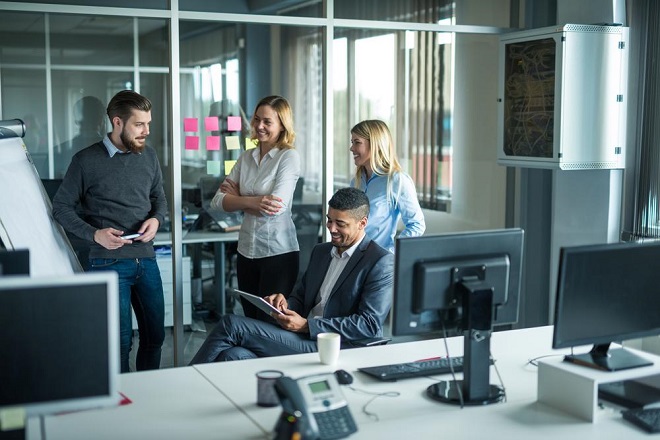 In this world of E-conferences, Zoom meetings, and digital connectivity, understanding online business and the burdens of remote management is critical for the modern business leader. Studying for an online business graduate degree can assist you to grow these skills, and there is a range of programs offered at several top business learning institutions around the world.
An online business graduate degree can substantially boost your career. Through an online program, you can learn information and the skills you require to succeed in business settings. With a business graduate degree in hand, you will be an ideal candidate for several business positions.
What are the business degree programs offered online?
Here are the common business graduate degree programs offered in most top institutions around the world:
Finance
Marketing
Human Resources
Organizational Leadership
Business Administration
What are the benefits of an online business graduate degree?
The following are some reasons for studying for an online business graduate degree.
Assists you to develop an appropriate work ethic
Studying or working from home requires a great deal of accountability and self-motivation. If you cannot design and strictly follow a consistent study schedule, you will not achieve the best possible results. Having the capacity to incorporate study into your day-to-day routine demonstrates that you are not only good at multitasking but also organizing.
Helps You develop an international network
Networking is a critical part of business study programs. In your cohort, you will build connections with geographies, functions, and peers across industries. Your contacts may lead to industry insights or job opportunities, and if you are entrepreneurial, you may meet a future business partner.
An International Business Management graduate degree, for instance, emphasizes international networking and global opportunities. Obtaining these global skills in international communication and various management skills from your home is a great achievement.
You study on your timetable
An online business graduate degree permits you to study whenever and wherever you wish, fitting in your work and personal commitments. An online business analytics and data management degree, for instance, is often an 18-month program and has an online study platform available 24/7 in most institutions. Studying without having to take time off your career makes your education more personally and financially viable. Moreover, it allows you to apply learned knowledge and skills in real-time.
You get a good return on investment
An online business graduate degree program is significantly less costly than an in-person option.
Most learning institutions, when it comes to opportunities for graduates, offer career and recruitment support from associates such as Google, LVMH, L'Oréal, Capgemini Consulting, and PWC, with a passion for creating a competent generation of leaders.
You are able to get academic knowledge from your home
A well-structured online business graduate degree program offers a similar curriculum as an in-person counterpart. The possibility of obtaining this type of academic training at your convenience makes graduate business programs more accessible.
Most core and electives courses focus on a range of business topics like strategy, digital transformation, and managerial economics. This allows students to grow into well-rounded managers from the comfort of their homes.
It's possible to personalize the experience.
An online business graduate degree can be tailor-made to your career interests and goals. For example, for a Data Management and Business Analytics degree, you can opt for a business or financial track and take modules such as ethics and responsibility, artificial intelligence, and machine learning.
Online learning takes place via methods such as; quizzes, instructional activities, videos, and online resources. Moreover, there is a real focus on career support after graduation.
You acquire remote leadership and management skills
The ability to organize and manage projects remotely is extremely valuable for modern business leaders. An online business graduate degree offers you the opportunity to practice remote management skills.
An online Business Management degree, for instance, may offer students the opportunity to engage in The Consulting Project, where they come up with a business strategy for an actual company. Moreover, participants choose the kind of organization to work with and customize the project to their needs.
The opportunity to engage in these projects equips you with hands-on skills accompanying an online business graduate degree, despite undertaking the program virtually.