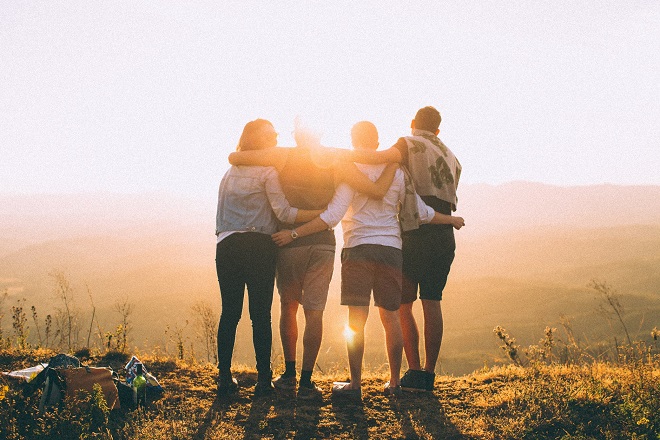 When someone is about to get married, the friends of that person want to have a big celebration for them. When putting together a Sydney Bucks night, it is important for you to figure out how you can best celebrate a friend who has been a part of your life for a long time.
Best Bachelor Party Ideas
---
1
Find Out What the Groom Wants to Do
It is important for the bachelor time to be all about the one who is about to get married. You need to figure out if there is anything that the groom always imagined that he would do while he was still single. Find out if the groom has a place he would like to visit with his guy friends.
2
Get Everyone in the Group to Contribute
You need to have money to put on a good party, and you need to have everyone in your group contribute if you want the bachelor party to be extra special. See how much everyone is willing to spend, and consider having one person in charge of paying for drinks, one in charge of paying for food, and so on.
3
Know What You Will be Eating and When
It is important that you keep the groom satisfied, and you cannot have him going around hungry while trying to have fun. You should figure out where you can get a special meal for your group and you should make a reservation at that restaurant. You should figure out how often you want to be eating and when you should plan on doing that.
4
Consider the Best Locations to Just Hang Out
If you get to the point where you have a little time to kill, make sure that you have a place where you can go to just hang out. Have a park, restaurant, or bar in mind where you will be able to go in downtime between the activities that you have planned.
You should see if there is a concert, rodeo, or another type of event going on that you will be able to visit with your group. Even if you only stop by an event for a few minutes, you will make memories there.
6
Organize Cool Transportation
It is important for you to have a way of getting your group from one destination to the next, and it can be fun to have a limo or another cool vehicle to use. Consider hiring a driver and renting a vehicle that will help all of you get in the party spirit.
7
Do Something that None of You Would Normally Do
You want to remember the bachelor party for years, and you want the groom to remember it, too. Consider doing something that none of you would usually do, such as taking advantage of a local zip-lining experience.
8
Choose Someone for Taking Pictures and Recording Videos
The bachelor party needs to be recorded if you want to remember it. You need to have one of your friends focus on getting pictures and videos as you go around and have fun together.
9
Make Sure Some Activities Don't Require Alcohol
While you might be interested in making drinks a big part of the bachelor party experience, you need to make sure that you have things to do that don't require drinking, too. You do not want anyone to get sick from drinking too much and then end up ruining the whole party.
10
Shower the Groom with Gifts that Will Excite Him
When you are putting together a bachelor party, you need to think of ways that you can make the groom feel special. This party is about your whole friend group, but it should be focused on the groom more than anyone. Shower that man with gifts that will get him excited about your friendship and about the marriage that is before him.
There are ways to put together a bachelor party that will be remembered for a long time. If you care about the one who the party is for, you will want to put in the needed effort to make things fun for that person.