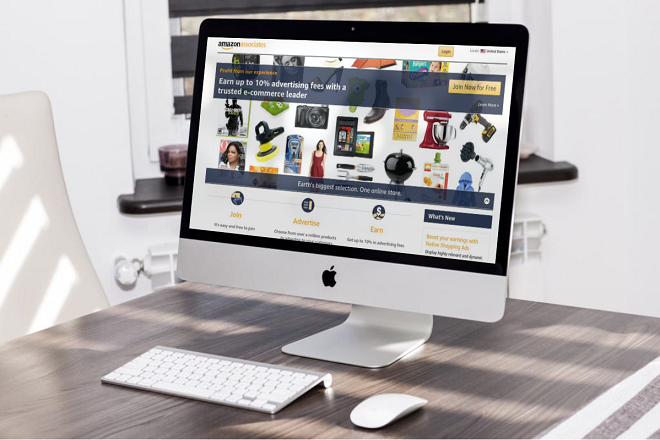 Affiliate marketing is one way to earn a passive income through revenue sharing, like what the Amazon Associates or Amazon affiliate program offers. In affiliate marketing, you're the affiliate or the publisher. You sign up with businesses to promote products on your website with the use of links or anchor texts, and banners. Once a customer clicks on the link or banner and purchases a product, you earn a commission for your referral.
In this post, you'll learn the things you can add to your Amazon affiliate passive income for a successful small business.
Choose the Best Products in Amazon
For your Amazon small business, it's essential to choose the right products to promote. You have to choose a profitable niche than recommending different products on your website. If you concentrate on a specific topic or niche, it will spark the interest of consumers or your audience. For example, you can focus on gadgets or kitchen appliances.
Here are the reasons why you should consider choosing the right products as an Amazon Associate:
Amazon is one of the highly-trusted brands and major marketplaces.
Consumers find that shopping through Amazon is incredibly convenient.
Earn commissions by promoting higher-priced products.
People tend to purchase more than one item through Amazon, and you earn a commission for all items a customer purchases after your link is clicked.
Use the Right Online Tools, Software, or Applications
From keyword research to marketing, you can take advantage of using online tools, applications, or software to become a successful Amazon Associate. Affiliate marketing involves content marketing, search engine optimization or SEO, and other digital marketing strategies, so you need tools to attain your goals.
Here are some online tools you can use for your affiliate website:
Long Tail Pro: It's a tool for effective keyword research to find a unique twist you can use for your chosen niche through long-tail keywords.
Buzzsumo: It's a marketing tool to help you understand the latest market trends. You'll find the best content that's usually shared on social media. Also, you can track your competitors, rate keywords, and obtain great ideas for shareable and original content for your avid readers.
Buffer: It's a social media management tool to manage your time effectively. This tool allows you to post content during peak high traffic times to increase viewership.
ClickMeter: This tool is handy for affiliate marketers because of the extensive tracking it provides regarding what brought traffic to your affiliate website, and what made your readers decide to buy a specific product you are promoting.
Right Way to Promote Your Affiliate Links
Many online business owners and bloggers give up early because of not seeing early results. However, the problem most of them experience is not knowing the right way to promote affiliate links to bring recurring revenue. Remember that how much you make depends on your site traffic, and the best way to do it is through articles or blog posts.
Here are some articles or blog posts that can provide you with a higher affiliate income as an Amazon Associate:
Round-up Blog Posts: It tells your audience all of the products you would recommend, helping them make an informed choice. Since you're the expert, your audience trusts your suggestions or recommendations. For instance, if you're a fitness trainer, you can write a post about "How to Workout at Home" and describe your favorite brands of dip belts, dumbbells, power racks, weight plates, and barbells.
Product Review Blog Posts: This type of blog post provides your readers with an in-depth review or opinion on a specific product. It's better if you have personally used the product so you can give an honest-to-goodness review.
Product Comparison Blog Posts: You can compare and contrast different products to help your readers make a final decision, whether to pursue buying a product or getting an alternative.
Showcase Your Expertise and Interests
Expand your online horizon and showcase your expertise. For instance, if you love photography or taking videos, you can optimize your YouTube presence and educate your viewers on how to use a digital single-lens reflex camera or DSLR camera, and show the cameras you're using to pursue your passion.
Here are some tips to show your readers that you're an expert on the niche you're representing:
Upload copies of your credentials, most especially if you're a professional, like your digital marketing certificate or doctor's license.
Provide "how-to" tips by writing articles or blogs, such as "How to DIY Repair a Clogged Drain" if you're a plumber or a plumbing contractor, and want to earn extra money through affiliate marketing.
Conclusion
Affiliate marketing through Amazon Associates is a rewarding experience because most people shop on Amazon. It is a trusted and accessible platform where buyers, sellers, and affiliate marketers do business. Just make sure that the products you promote are of good quality and, as much as possible, you have personally used the products to give effective reviews that will be appealing to consumers.