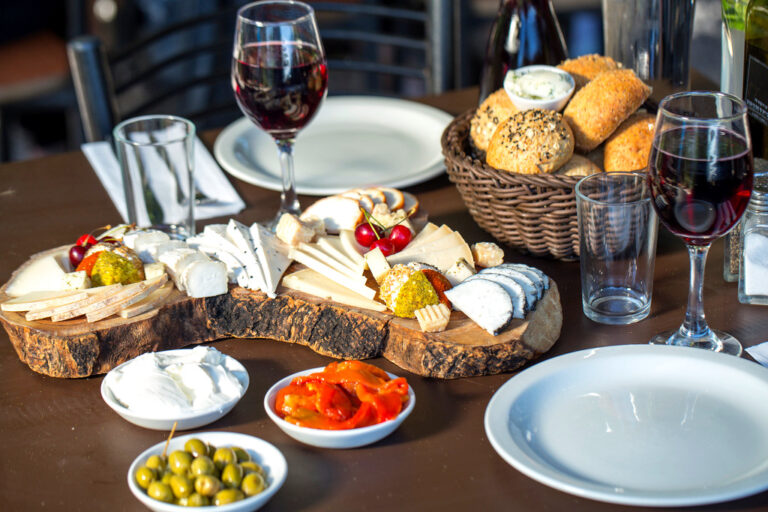 Food is one of the most integral parts of our life. We just cannot live without that.
Can we?
Further, it has a direct impact on our health. So, when it comes to saving money, you can skip a cable TV or avoid an expensive vacay. Howbeit, to spend less money on food while cutting down the food budget extensively is somewhat complicated. C'mon! You can't think to save money on food while weighing against survival.
Right?
And not to mention health and day to day satisfaction are neither ignorable. Does it mean that you can't save money on food?  Is the food expense going to altogether ruin your personal finance?
Not at all. All that you need to do is just act smartly and that's it. In this piece of writing, there is a comprehensive depiction of how you can do that exactly.
Ignore serving- sized edibles
Although a single or couple of cups of yoghurts or cheese sticks can make packing your lunches easy, that level of convenience can usually cost huge.
Therefore, you shouldn't purchase foods in small packages. Rather, it is a smart trick to always go for bigger portions and cut them down. For instance, go for reusable containers to take yoghurt from a big tub and add it up with cut pieces of chunk cheese.
Further, you can even divide the big bags of chips and pretzels into small baggies. And it's done!  Even if it doesn't take much time but doing so will definitely save you huge pounds.
Make use of vouchers
Whether it is grocery or processed foods that you are going to buy, use coupons while making each and every purchase. There are many coupons available especially for packaged foods. If you combine them with store sales, it can let you save huge.
Above that, if you sign up for one or multiple online coupon websites, it will let you grab all the lucrative restaurant vouchers as well as discounts from top-notch food and grocery stores.  So, all that you need to do is just do an overall internet search and there you go!
Cook yourself
You can remarkably cut-down your expenditure on food if you cook yourself. Not only it can help you reduce your spending on overpriced processed foods but also let you eat healthily.
If you don't have an idea of how to cook, it is smart to head to a library before the grocery store. Doing that, you can find all types of cookbooks for beginners. Just follow a couple of them and practice basic cooking skills. You are done!
Be a part of local CSA
This could be one of the best tricks to save money on food and eat fresh too. Sign up for a Community Support Agriculture and bag fresh produce straight from the farm.
If you are a member of this association, you just have to pay a wholesale lump sum while signing up with them to get a weekly dose of veggies and fruits which are fresh. There is no need to pay again and again.
In this process, you will get to directly deal with the farmer. And thus, the cost would be significantly less when compared to any grocery store. Finally, fresh vegetables will not end up breaking your bank at all.
Keep a track on your eating out cost
You can't stay at the top of your personal finance until you tally the expenditure on food.  Clearly understanding your spending graph on food is crucial to saving money on what you eat.
In fact, Bobby Hoyt, a financial blogger in Millennial Money Man, ensures that he checks out his credit card statement every month to have an idea of whether he and his wife are spending more than expected on eating out.
Purchase in bulk
Well, most of the modern families might not have monthly Costco trips in their to-do lists, but it is worth to do so. You can buy groceries in bulk while spending very less. Generally, the wholesale sellers offer hefty discounts on everything. So, here the right trick is nothing but opting for the bigger packages and in turn, you will save money.
Don't dispose of your leftovers
You can repurpose your food in a fun way while keeping your taste buds interested. And it could be one of the best ways to save money on food. For example, suppose you've half a piece of carrot or cauliflower, some leftover rice, some chopped coriander and so on.
Don't throw them all. Rather, what you can do is mix all of them and prepare a plateful of fried rice the next day.  Everything seems to be much easier when you start knowing the basic know-how of cooking. Even, it just gets easier with time.
Try to get as creative as you can with your leftovers and it will help you spend less money on eating out. Also, you will definitely have improved cooking skills.
Let meat be a side dish
Whether you buy from the grocery store or any local butcher shop, meat is always comparatively the most expensive part of any meal. If you want to save money here, you've to switch the role of meat in the dining table. Use it as a side player rather than treating it as the start of the meal. You can let your family still eat meat without breaking your budget while including the same in stews, casseroles etc.
Eat Frugally
Affordable eating is no less than a smart art which needs time to learn. It can be pretty tough for anyone to balance nutritious food and monthly budget for food at the same time. However, everything comes to a comfortable ground when you are planning smart. And the aforementioned tricks could be a great help for you.
What are you waiting for? Keep these effective ideas in your mind and you will end up saving huge on food.