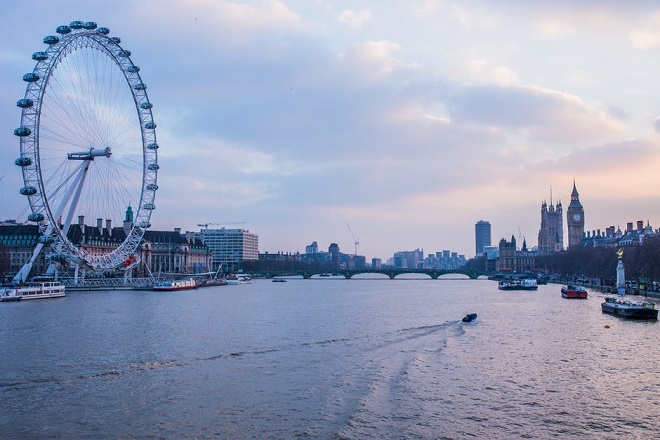 Whether you are meeting up for the first time or going on a date that has been waiting since long, or its just a casual stroll around the area, there are numerous things to do in London, especially for couples.
With endless things to do comes the confusion of where and what to start with? So, we've got the 5 romantic things to do in London with your partner. Fret not, we have something for all of you, the foodie, the explorer, the activity-lover, the stroller, we have a bit of everything in our list of things to do.
But, the first that you should take care off is the stay. Getting your hands on some good hotels for your stay during this peak season is not an easy task. So, make sure to do an advance booking before you travel to London. Hotel Liverpool Street has a number of charming hotels that you can book for yourself, and we bet you won't regret your stay here.
Staying sorted; let's move on to the list that will make sure that you have an unforgettable experience in London. We've got something for the activity-lover, the foodie and the person-who-loves-a-bit-of-everything. Happy wooing!
L

ondon Eye

One of the best ways to experience the richness and charm of London is by seeing London with its own eye, the London Eye. You can view the most iconic skyline of London from here. It is one of the most captivating things a visitor can experience and is a must do a thing to for everyone.

Moreover, stepping into the capsule with your loved one and witnessing the beauty of London together is an unforgettable memory you can both create. Soar up in the sky up to 135 meters to some really breath-taking views of some famous landmarks of London. Raising a toast with the love of your life in the 360-degree view is something else to experience.
L

ittle Venice

Situated in the west London, this Grand Canal is no less than a haven of romance, peace, and tranquillity. It is located far away from the city making it one of the romantic spots in London. The peaceful waters, colorful houseboats, soothing plants,and flowers are a delight to the visitor, and one never gets enough of it.

Little Venice is a picturesque neighbourhood with broad streets lined up with trees. It has been a favourite of a lot of writers, artists as well as scientists since time immemorial. There are a lot of cafes, restaurants, and pubs around the area providing a cozy atmosphere to the visitors.
H

yde Park

Covered in an area of 350 acres in Central London, Hyde Park is the largest Park where people come to have some fresh air and relax. It is known as the city's green lung and can be a nice getaway with your partner. You can indulge in ice skating, horse riding, cycling, swimming, tennis game, boat rides and more within the park area.

Walking with your partner, hand in hand, in a cozy evening is a blissful experience to have and is a perfect way of spending the end of the day. The park has over 4000 trees, ornamental flower gardens, a huge lake and more to explore.
G

lobal Theatre

Another romantic thing you can indulge with your partner in London is watching a romantic play together at the very famous Global Theatre, also known as the Shakespeare Globe Theatre. It is a reconstruction of the age-old open-air playhouse, where a lot of Shakespeare plays were performed.

You can also do an exhibition tour within the theatre and explore a lot of ancient things. The stage of the theatre has secret trap doors that allow the characters to appear from various spots. This is an amazing experience that will definitely count, especially with your partner around.
R

iver Cruise

What can be better than taking your partner on a romantic cruise or say, a romantic dinner date at the cruise? One of the best Romantic things to do in London during the night is going on a cruise at the Thames. Along with a scrumptious meal, you will also be served some amazing champagne to relish on, with some really lively music going on. Imagine the music, the food, the wine and the spectacular views of London's skyscrapers all at once. If this is not bliss, then what is?

The river Thames is undoubtedly the best way to explore London to its fullest. Making its way through the heart of the city, the cruise will take you across some of the very famous spots on London, and let you explore the city from a totally different angle with your partner.
Conclusion
Although the list of things to do and places to visit in London is endless, these are the top 5 romantic things you can do with your partner and have the time of your life, while building some unforgettable memories.