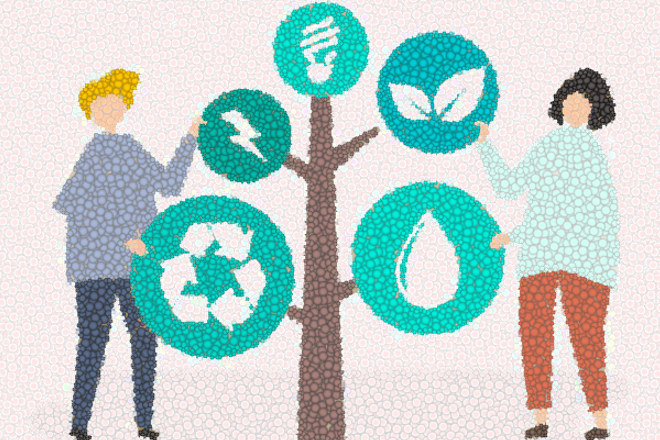 Isn't it astounding to invest in one product and use it for a long time? However, it should stay in decent quality. In today's fast pace life, students or professionals prefer to eat on the go to make the most of their time.
Not only this, even in day-to-day items, there are several single-use products available that contribute to polluting the air and environment. You can get more info in this context so that you come across a better solution. One the best ways to control this pollution is to reuse numerous times.
So, this blog features five different home items that you can reuse.
Sheets or Towels
Every household has a few sheets and several towels. Both items are crucial and last for quite a long time. However, at a certain level, people usually give them away or they sit in a storeroom for years.
You can use both towels and sheets for cleaning purposes. Simply cut towels and turn them into washable clothes to clean your space. You can cut sheets and towels in the medium size so that you have several cleaning clothes.
Reusable Bags
You cannot tell how much you need a reusable bag until you have one. Therefore, invest in one with high-quality immediately and unlock all the benefits. A reusable bag is often made of recycled material so you are sure to use for years.
Moreover, most of these are made of different fabric. You cannot only use these bags for months just after a slight wash. A reusable shopping bag is ideal as it can do multiple jobs.
For example, you can use it as a picnic basket, to store laundry or other stuff. Apart from grocery shopping, a reusable bag can come in handy in several ways. Therefore, look for a bag made of jute or other recycled material and make the most of it. Let's look at more info.
Glassware
You may have plastic ware at home to store spices, dried items, or even plastic plates and cups. This plastic ware has become a crucial part of our daily life. Plus, plastic items are often cheap but are not long lasting.
You might see it plastic cups or containers getting worn out after a short time. So, people are likely to through away these plates, containers, or cups which contribute to destroying the environment.
In this case, you can make a difference by using glassware. Nowadays, you can find stunning glass jars or containers in the market to store kitchen items including jams, dried fruits, or other food.
Take note that high-quality glass products are durable and sturdy, you are likely to use them for two or more years.
Carpets
If you have a carpet that not an eye-candy anymore or if it gets too old to use. You can always turn it into something useful. Carpets are made of sturdy material so you can use them for a long time even if they appear old and dusty.
You can cut your old carpet and make a doormat out of it. There are plenty of online DIY tutorials that can teach you how to recycle old carpet. Not only this, you can use your old carpet underneath your pet's litter.
Or, you can place it where your pets so the floor will not get dirty. Carpets are a great product that may serve you for years.
Save Laundry Waste
Many consumers use laundry dryer sheets. However, they toss old dryer sheets into the trash. Do you know you can reuse these sheets? Your old dryer sheets can become handy dusting rags. You can even use them to pick pet hair. Collecting pet hair is a tough nut to crack so use one of these old dryer sheets to make this task easier and less time-consuming.
Final Verdict
Reusing home items cannot only save money but do tons of task without letting you make extra efforts.