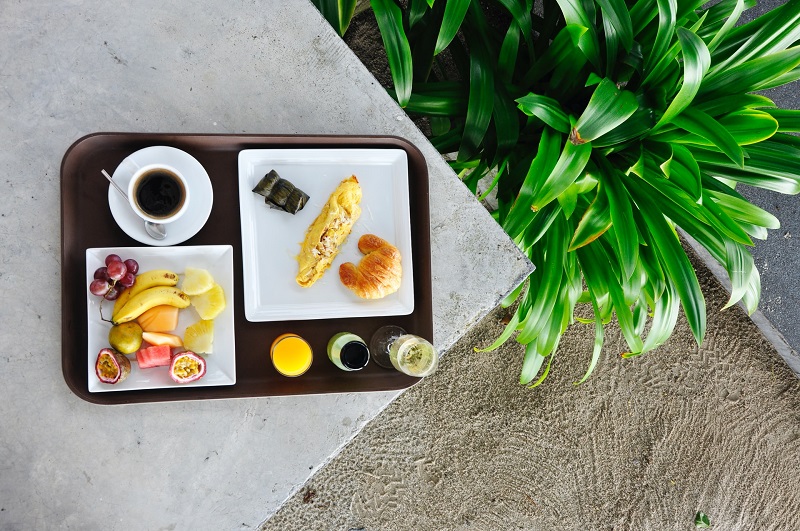 As much as it's important to prepare a flavor some meal, serving it in the right way is equally important. You have the option of choosing from a wide range of serving trays in the market. These can transform your food presentation. So, from all the popular options available in the market, we have picked up a wooden serving tray for this blog.
Wood is a highly versatile material. It finds a multitude of uses in our house, from furniture to toys, the versatility of wood makes it suitable for a wide range of products, and so we have seen a rise in the demand for wooden platter, serving trays, bowls and plates. Wood is easy to maintain, and it always has that beauty and elegance along with the traditional look. Wood is chemically non-reactive and hence it is a goof option if you keep the tray for serving purpose in your kitchen.
Key Factors To Consider While Buying Wooden Trays
When you are buying wooden trays, you must also consider the type of wood. It will eventually impact the longevity of the tray and its durability. Some of the popular options are walnut and cherry. If you are looking for a more contemporary design and style, then you can opt for bamboo or teak trays. There are other options also available, like the lightwood or softwood trays, the ones that are a mixture of wood and paper pulp etc. Now, for kitchens and for dining areas, you do find many trays that are available in the market.
The next important factor that you must look into is the style of the tray. You can buy a simple and flat tray, or there are options like rectangular trays, round trays and others. It is easier to hold the trays if they have the handles in the right position. The style defines the use of the trays. Board style trays are used for stationery purposes like serving food on a buffet. Then there are wooden trays with handles and a lip, this makes carrying the tray easier, and it can also be used as a platter. There are wooden trays that come with folding legs, and these are perfect for a breakfast-in-bed table.
People have become very concerned about the kind of products they use in their kitchen. Wooden is safe and durable. But again, one has to take into account the style and finish of the product. You can buy a square, oval or asymmetrical tray. Many people use these trays as a piece of aesthetic.  You can get wooden serving trays in vintage and antique style. These can be a good piece of décor.
4
Machine-Made Or Handmade
Yet another factor that you must consider is whether you want to invest in a machine-made tray or handmade tray. The latter will come at a higher price tag, but you will get some unique designs and styles. Moreover, handmade trays are more durable and sturdier.
Taking Care Of Wooden Trays
You have to take special care of wooden trays and platters. Cleaning them is simple, but you have to be a bit careful, like you should not dip wooden trays and platter in the water, rather use mild soap and sponge to wipe off the surface. Allow the wooden tray to dry completely or wipe off the surface with a dry piece of cloth. Make sure that you use clean and lint-free cloth for cleaning the wooden serving tray, platter, and bowls.
Final Thoughts
With this basic care tip, you can keep your wooden trays clean. Wooden serving trays look beautiful, but it's important that you clean them to maintain their aesthetics. You can now choose from matte wood colors and even glazed wood finishes if you want to experiment with serving trays.