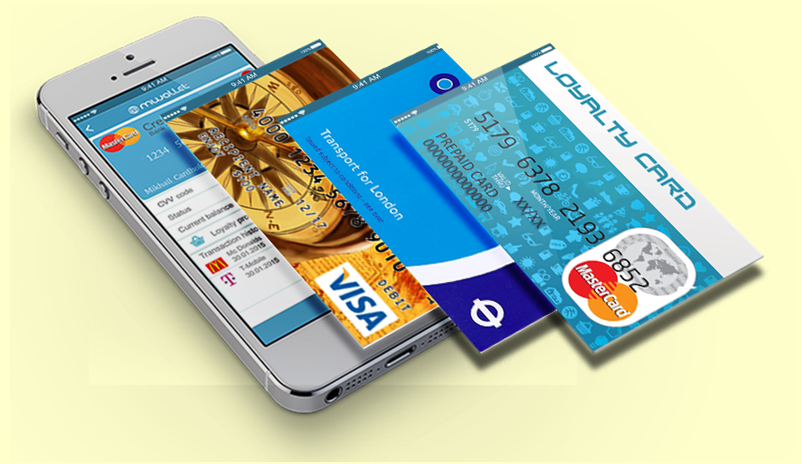 If you've done a mobile recharge from your phone or booked a cab for yourself recently, then chances are that you would be aware of the concept of a mobile wallet. In layman terms, a mobile wallet is basically an app that lets you book cabs, pay for things and complete a variety of financial transactions. Similarly, NFC payment solutions help you to make payments with your smartphone and rely on near-field communication (NFC) chips which are embedded in smartphones and other devices. To make a payment, the customer just needs to enter the PIN of the account they wish to charge the transaction to and then tap their device to an NFC-enabled payment terminal.
Now, with the ease which they offer, mobile wallets and NFC payment solutions are becoming a rage. However, it remains to be seen, whether or not such mobile payment solutions can lead to the demise of the mighty credit card. On another note, even though credit cards have been around globally for quite some time, in India, they are still an emerging trend. According to reports, there are about 24 million credit card users in India, a number which is only growing with each month. However, there are multiple factors which come into play, when one speaks of mobile wallets and their rise to fame.
Smartphone Limitations
Mobile wallets operate on NFC, a technology which still isn't part of most Android smartphones. Though India has a rapidly growing smartphone market, mobile wallets like that by Google or Apple can't just run on any smartphone. Apple Pay, considered to be the finest example of what a mobile wallet should be, runs only on the Apple iPhone 6, a smartphone which isn't exactly the most affordable one in the market.
It's A Crowded Marketplace
The marketplace is full of contenders like start-ups, telecom providers, mobile handset makers and more, each of who is trying to bring forward their own mobile wallets and NFC payment solutions. However, with the various limitations still present, mobile payment solutions in India haven't really been tested. And because of the tough competition, their future growth will be quite difficult.
Banks Dislike Them
If there's someone who doesn't like mobile payment solutions, it has to be the banks. They do not earn anything from transactions carried out via mobile wallets and NFC payment solutions, as opposed to those carried out via credit cards. Banks prefer credit cards as they get to earn a percentage from each transaction by way of merchant fee. Credit cards have been around for decades and have been considered a reliable, convenient and widely accepted form of making payments globally, despite the random incidents of card theft, wearing off of magnetic strips, card breakage, etc. Mobile wallets, on the other hand, are a recent phenomenon, with risks that are unknown too.
Require Internet Access For Usage
Another limitation faced in the usage of mobile wallets and NFC payment solutions is that they require you to have access to the internet, on your smartphone. Keeping that in mind, credit cards make it much easier to transact as all that is required is acceptance of payment via credit card and a POS terminal to carry out the transaction.
Need For NFC Enabled Payment Terminals
Considering that NFC payment solutions require NFC for operating, merchants would need to revamp their payment terminals to add NFC in order to enable people to pay via this mode of payment. This means an additional expenditure for retailers and merchants which they would have to incur to install NFC-enabled POS terminals.
Mobile payment solutions have been around for a fraction of the time that credit cards have been. However, owing to the convenience which offers, they have, in a short duration, become a popular mode of making payments. Not free from flaws, mobile wallets could well become an alternative to credit cards, maybe, sometime in the future.