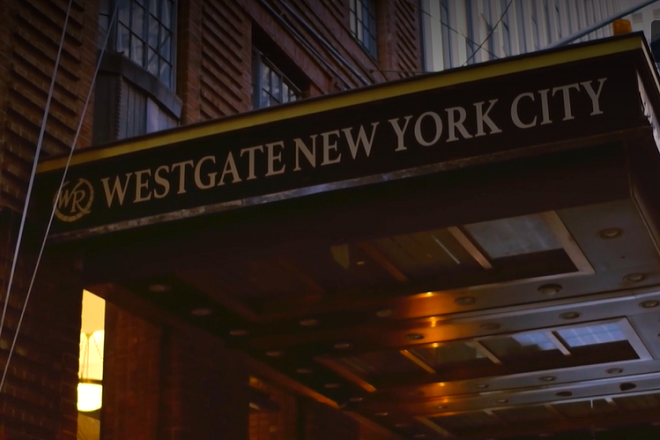 Accommodation is an aspect of travel in which people have a wide berth. There's a subset of travelers for whom a hotel isn't a priority, as they know they'll spend more time on their activities outside. Others, however, are willing to put a premium on their hotel experience. It gives them the chance to pamper themselves, enjoy a heightened level of hospitality, and be assured of amenities and a good night's sleep. If you're the second type and you want to be assured of a great hotel experience, why not take it a step further? Consider booking at a historic hotel!
5 Good Reasons to Stay at a Historic Hotel
For a travel destination like New York City, reserving a room in a historic hotel isn't just a matter of novelty. It may also be one of the most practical decisions that you make as a visitor to NYC. Here are some good reasons to stay at a historic hotel — doing so could be the highlight of your trip to the Big Apple!
1
Have an Established Pedigree
One thing stands out about historic hotels: the fact that they are still operational to this day is a testament to their quality. They have a standard of service that has worked for many years, and they have successfully replicated that standard across generations. That can definitely be said about a legacy establishment like the Westgate NYC hotel, which is in the Midtown neighborhood of Manhattan. For such hotels, hospitality and good business practices are timeless. Excellent customer service, security, and peace of mind will be promised to you as the guest of a premier historic hotel.
2
Access to Major Landmarks in the City
Another big advantage of staying in a legacy hotel is your closeness to major landmarks in the city. The most longstanding historical hotels have great locations. Over the decades, key transport stops, retail stores, restaurants, and cultural establishments are built around them. For easy access to the shops, diners, museums, theaters, and parks you want to visit in NYC, you'll want to book at a historic hotel. The best ones will be in close proximity to these areas of interest.
3
See Beautiful, Classic Architecture Up Close
If you stay in a historic hotel, you likely won't be disappointed on the aesthetic front. Just by looking at the walls, furnishings, and other details of your hotel, you'll be able to discover something about New York's architecture. The ambience will also be far from generic. The look and feel of your accommodations will be unlike those you'd get at a regular chain hotel.
Both inside and outside of the hotel, you'll be guaranteed a picturesque view of NYC. Your hotel room will be an awesome vantage point for New York's world-famous skyline. NYC's buildings and greenery will also serve as a lush backdrop for the hotel's amenities. Combined, those would make the perfect subjects for your New York travel photos!
5
Greater Sense of the City's Culture and History
Beyond its sumptuous appearance and bespoke service, a historic hotel will be able to give you the full experience of where you're going. To book in a legacy establishment will also mean to get a deeper connection to NYC's history, roots, and ever-evolving culture. You'll be staying in rooms that have housed generations of travelers to New York, and you'll eat the same meals that delighted them. You'll take in the same view that made other visitors fall in love with the city and, like them, you may wish to return. And if ever you do, you can trust that same hotel to still have its doors open!
Staying at a historic hotel will make your trip to New York all the more special. Fortunately, the city has many legacy hotels that offer timeless, impeccable accommodations.