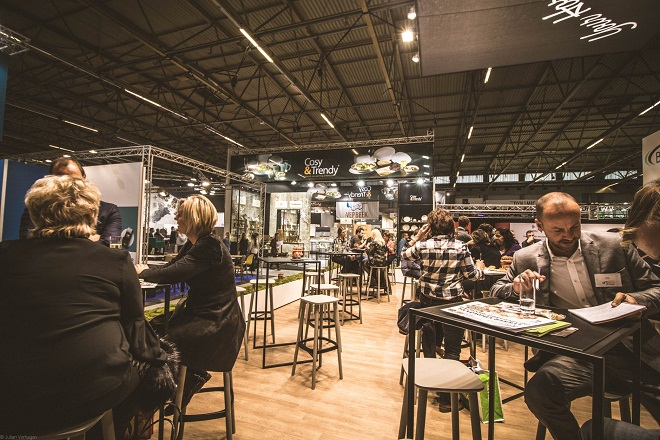 When you own a business, it takes more than hard work on your projects to grow amongst the competition. You have to be able to promote yourself so people know you exist. Luckily, you can use events to market your products and services in person and online. Here are the types of contractors you should hire to host an event focused on your growth.
Caterers
No professional event is complete without giving people something to eat and drink. Make things easy and host your event at a local restaurant known for good food and views, as some restaurants have catering rooms or patios available to rent out. However, many caterers specialize in corporate catering and can come to your business or any other venue you rent out. Some catering services also include bartenders, but you should check with the service beforehand. If a bartender doesn't come with your caterer, then hire one to ensure guests have a choice of wine and beers, especially for evening events.
Boat Charters
Have you considered hosting your event on a boat or yacht? If you're in the city of Milwaukee, WI, then you're right on the banks of Lake Michigan. Businesses in San Diego have access to an amazing bay. When you think of yachts, the images of class and luxury come to mind. Since many people can't wait to photograph themselves on one, you won't have any problem getting guests to post their event photos to their social media handles. These events are a great way to pull people in for a networking party.
Photographers and Videographers
When you host an event introducing your business to the public, always properly document it. Hire a professional photographer or videographer to take candid and posed shots. Post your videos and images on your social media sites and the event page on your website. If you have a company blog page, then you can write an in-depth post about the event. As you document these events online, it'll encourage more people to go to more of your events in the future.
Landscapers
Curb appeal matters just as much for your business as it does for your residence. According to Zippia, you have over 649,131 landscaping businesses to choose from in the country. Before you host an event at your work location, have landscapers give the lawn a fresh cut and set out some flowers. They can install gardens and landscaping boulders to create a storybook atmosphere.
Event Decorator
You want your interior to look its best regardless of the venue. According to Forbes, a person forms an opinion in as little as seven seconds after walking into a new environment or business. Event decorators will have your business logo on display, along with balloons, table settings, chair decorations, gift baskets, etc. If you have a theme for the event, then they know what to include.
Junk Haul Romover
Trash can build up quickly at any event, especially when you have food. Your guests should have plenty of places to get rid of trash so everything can stay clean and sanitized. Roll-off containers come in handy for outdoor events like festivals and parties. These containers come in several sizes, and you can rent them for days or weeks at a time.
As a local business owner, you have lots of competition to consider. That's why having the right event is essential to good promotion. However, when you plan these events, take the time to get the right contractors on deck to help everything go as planned. After all, you want more clients and associates to be interested enough to patronize your services, products, and future events.