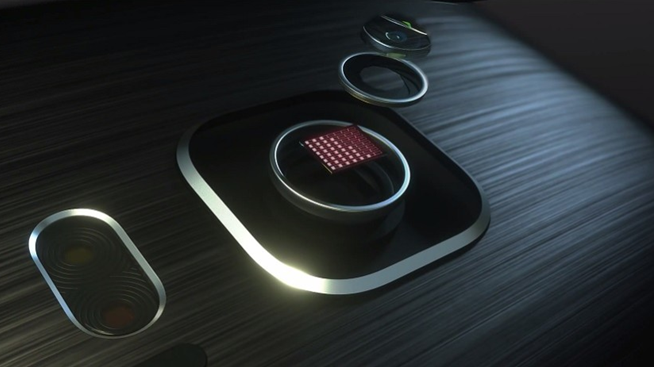 Smartphones are indispensable tools that help you to stay connected and keep your life organised. All the latest features included in today's smartphones have made them nothing less than minicomputers. One of the most sought-after features without which manufacturers no longer make smartphones is the camera.
Today's cameras integrated into smartphones are racing to get at par with DSLRs, such as the one included in the Huawei P40. So, wherever you go and whatever you explore, you can rely on your smartphone's camera to capture some best shots of your life.
What should I look for in a smartphone camera?
Many people only buy a phone that has a great camera to support their photography needs. But how would you know whether you are getting a phone with a fantastic camera or the one with a sub-standard shooter?
In this article, you will come to know what to look for in a top smartphone camera.
Amount of Megapixels
A top smartphone camera features between 8-50 megapixels, which is decent enough. However, you must also pay attention to the µm/micron pixel figure, improving image quality. For instance, the Huawei phone mentioned above has 1.22 µm with a 50 MP primary camera and 0.8 µm with a 32 MP selfie camera. This figure is quite prominent, as it allows the camera's sensor to collect more light and capture better quality photographs.
Ultra-Wide Camera
A smartphone with an ultra-wide camera takes pictures with more expansive fields of view than its primary camera. A 16 MP 17mm ultrawide camera is good enough to take pictures of landscapes, buildings, and architecture. A wide-angle camera also works perfectly for taking group photographs. Such a camera also saves you from using your device's panorama mode now and then.
Telephoto Camera
Smartphones with this kind of camera deliver zoomed-in shots to capture images at a distance. With 3x optical zoom, 5x hybrid zoom, and 30x max zoom features, these cameras are handy when you want to take photographs of anything far away. The hybrid zoom feature works in combination with software to deliver high quality zoomed shots.
Macro Camera
A macro camera is the latest addition in the world of smartphones. With this lens, you can take extreme close-up shots of tiny objects like flowers, coins, and insects. Some phones like the Huawei P40 use their ultra-wide camera to capture such macro shots, eliminating any dedicated macro lens.
HDR
High Dynamic Range or HDR is something that has been a part of photography for several years now. These days, smartphone manufacturers are integrating it into their devices. It is specially designed to capture images with a better range of dynamics to deliver better picture quality. Using the HDR feature is exceptionally beneficial while capturing landscapes, backlit scenes, and outdoor portraits under sunlight.
PDAF
PDAF, or Phase Detection AutoFocus, is a technology that ensures clean and crisp pictures of fast-moving objects as well. This feature is available in several modern smartphones that provide fast and accurate photographs. It captures crisp images by immediately calculating how much the lens has to be moved to get focus.
If you are serious about mobile photography, you must get a smartphone with a camera featuring PDAF. Fortunately, you will get this feature in almost all high-end smartphones launched these days.
OIS
A smartphone camera is built up of many parts, including lenses, sensors, and laser focus systems. Image stabilisation is a fundamental building block of an excellent smartphone camera. It has a significant role to play in stabilising your pictures. OIS or Optical Image Stabilisation helps in detecting movement and adjusting the camera system accordingly. So, OIS can be a helpful tool in your smartphone camera to capture stable and clear images even if your hand moves while clicking.
Screen Size
Since your phone does not have a viewfinder, you have to hold your phone with your hands and use the screen only to find the view. Due to this, the bigger screen your phone has, the more you can see. The display size of 6.1 inches as available in the Huawei P40 is big enough to give you a decent view. Make sure that it is made up of a sturdy material to resist scratches. The higher resolution your screen has, the clearer would be the pictures.
So, if you seriously want to use your smartphone as a camera and want crystal clear images with it, the above are a few things to look for. Besides these, look at the memory, battery life, water-resistance, and other phone features to ensure that it is good to go for an avid mobile photographer.
A good smartphone camera will enable you to capture special moments and milestones to treasure. Therefore invest in a reliable camera in a smartphone for the ultimate photo-taking experience.