I know there are so many people who have no idea what a Staycation is. Don't worry. I am going to discuss the differences between vacation and staycation. Also, I will give you some best staycation ideas at the end.
Difference Between Vacation and Staycation
I don't think that I need to give you a definition of vacation. We have experienced at least a vacation once in our life. There is a need to plan, pack, travel, hotels, and many things involved in a vacation. Sometimes people plan their vacation almost a year before.
I was searching for a few new vacation spots last week. Then, I saw the word 'staycation'. And then, I started my research on this and came to know many things about it. So, let us find out one by one together.
A staycation is a short trip to a nearby city or place. There are times when we have no plan or anything but also need to spend our leisure time doing something.  Also, we don't want to spend it in our home. So the only solution is a staycation. Also, it is affordable and doesn't require packing, booking, or seven days off.
To understand difference between vacation and staycation, let's see definitions, advantages and disadvantages of both terms.
What is Vacation?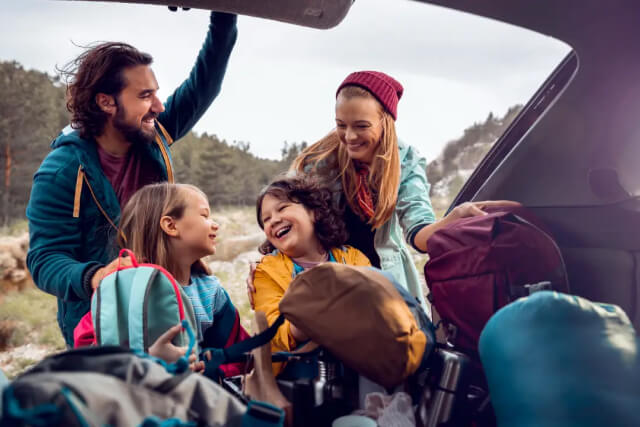 Vacation is already well known to all. There are many people who try to go for a vacation at least once a year. There is always a need for a break in our life to strengthen our bond with family or friends. Also, we need some relief from our daily life.
Here are some advantages and disadvantages of vacation.
Advantages Of Vacation
There is always an opportunity to visit new places. And we can experience new cultures, people, history, food, and many more. Also, the main factor is we can see mountains, beaches, forests or any different place that we can not visit while living in a city.
Every time we visit a new place, we learn a new culture and many interesting things. Also, we normally go on a vacation with family or friends. We have very little time to spend with our loved ones in our everyday schedule. In this time, we can strengthen our bond with them.
Also, we can visit our family who lives far away. This is an excellent way to keep the bond. Also, vacation is a great way to motivate ourselves to work in our everyday life.
Disadvantages Of Vacation
But every good thing comes with a few advantages. Vacations are expensive. The travel cost will be high when your destination is far away. There was a time when my family went on a vacation to Hawaii, which was so expensive.
Sudden plan vacations are nice. But, a well-planned vacation is excellent. So, we need to plan the vacation. Also, we need a proper schedule, then we need to synchronize our leaves at the same time. Also, there are pre-bookings, flight tickets, and many more.
Packing is one of the most important things for a vacation. If you are a mother of small kids, I know how hard the packing can go.
Also, there are long flights, lengthy drives, and long journeys. Sometimes we can face jet lag or health issues like motion sickness.
What is Staycation?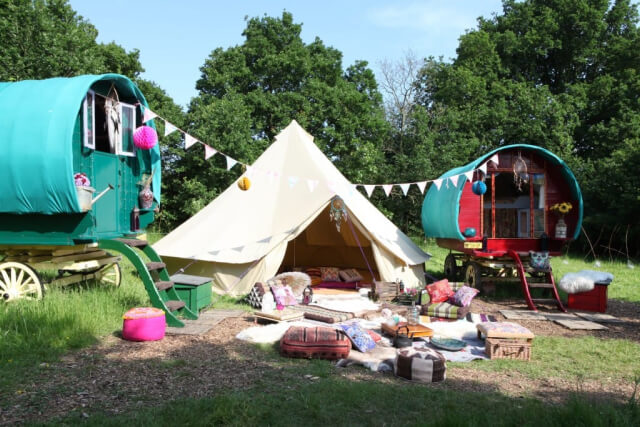 Staycation is a fantastic idea for people who want to spend their leisure time on a low budget. Also, there is no need for a flight or packing and staying away from home for many days. Instead, we can spend a day with our family and friends, or sometimes alone.
Here are some advantages and disadvantages for a better understanding of staycation.
Advantages Of Staycation
Money is important in our life. Sometimes spending money on vacation is not a good idea when we are in a financial crisis. Short travels can save spending money. Some families find it very helpful for them to resolve their financial problems.
There is no heavy packing, or there is no need for flight and hotel bookings. Also, if you have kids, there is no chance for health issues so the staycation can go smoothly.
Because you are visiting nearby places, you don't need to go to another environment. Your environment is already familiar, so you will not get sick after returning.
One of the essential points is that staycation promotes the local businessman. In addition, it helps the local economy in many ways.
Disadvantages Of Staycation
You can get bored easily if you are already familiar with your nearby places and have visited many places. If you plan your activity in advance, then this problem can be resolved.
If you are a hard-working person, then you can get tempted easily. So, figure out what you want to do in your staycation.
Special Note
The concept of the staycation is very old. But it became very popular in 2007, of the financial crisis. So right now, there is a fear of COVID-19, and the concept has arrived again.
Conclusion
Hope that above guide will help you to understand difference between vacation and staycation.
Staycation is new to us. But, the concept is very trendy and helpful for many of us. You can visit nearby beaches, museums, forests, and theme parks. We have been doing this for a long time without knowing that it is a staycation.
So, don't wait.
Plan your first official staycation, and enjoy the day with your close ones.