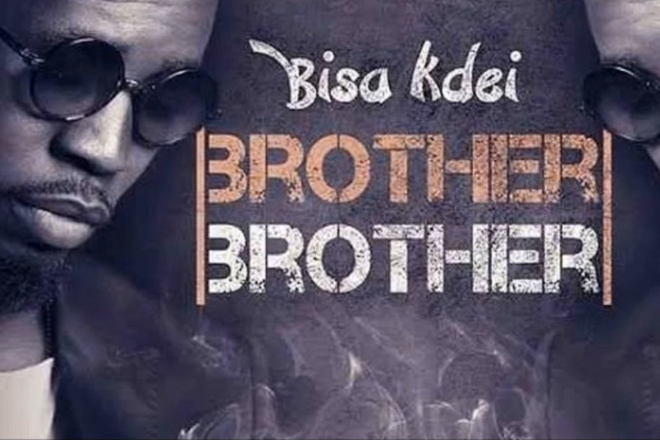 Bisa Kdei, born Ronald Kwaku Del Appiah, is a Ghanaian record producer and native solo singer. Among all the artists in the same country, he was the first to come up with a movie track that broke the limelight.
Born in March 1986, the artist has managed to receive a great deal of accolades with a couple of awards above his name. He has also enjoyed significant airplay due to his artistry skills as well as the fact that he can weave his singing flexibility and excellent beats. Take a look at some of the greatest hits by Bisa Kdei that have left his fans across the world in awe.
Most Popular Bisa Kdei songs
This multi-award songwriter, singer, and producer has come a long way in terms of music since breaking into the limelight and gaining fame. He has managed to touch the hearts of his fans and music lovers with his inspiring music. According to the artist, he intends to further transform lives in his home continent and raise the African flag high through his songs.
Here are some of his greatest Bisa Kdei songs:
Brother Brother
The artist is definitely one of the most talented in the country, and he has been out to prove this with the distinct hit tracks he produces. One of the tracks that reflect his style is the new contemporary highlife track dubbed Brother Brother. According to his fans, the song brings the old thing back and reminds them of the 70s.
Sister Girl
This hit track is off the artist's album Konnect and it talks about a man who just moved to the city to enjoy all goodies that encompass life in the city. Part of these experiences include the wide variety of activities that you may enjoy doing in a large city such as hanging out with his peers and clubbing with the mysterious lass that he nicknames 'Sister Girl'. Generally, the artist portrays the authentic high life kind of track that one can relate to.
Mansa
This is one of those tracks that will get you moving to its beats with most fans describing it as proof that the artist is set to be among the country's top acts in the near future. The production of the track was handled by Kaywa, and it is part of his Breakthrough album.
JWE
This is a track with a lot of deep meanings. It exhausts different aspects of life by talking about issues like the social, political, and economical endeavors in the country. Notably, he produced this hit song by himself.
Samina
Also off his Breakthrough album, this is another hit that will leave you feeling good. The track was produced by the talented Yesss Rudeboi who is currently based in the United Kingdom. The artist collaborated with Obrafour who is one of the most gifted artists in the country.
Other popular Bida Kdei songs and albums
Other than these, there are other tracks that you can enjoy from his numerous albums. Here they are.
Azonto Ghost album
Aseda
Baba
I love You
Atomesu (featuring Paa Quesi)
Party On
Magbo
Aboa Sika
Killer Girl (Featuring Tuntum Obibini)
Vamijo (featuring Castro)
Why (Featuring Bisa Yoshua)
Miaa Na Maye
Odo Carpenter
Party De go
Over Metanfo
Azonto Ghost
Breakthrough album
Mansa
You Don't Know Me
Samina (Featuring Obrafuor)
Kakap3
Brother Brother
Fire (featuring Efya)
Bra Bisa
6 Strings (Featuring Samini)
Sweet
Highlife Konnect
Hammer
Asew- (featuring Mic Flammez)
1924
Fakye
Bie Wueni- (Kumi Guitar and Akwaboah)
Domi Bi
Pocket- (featuring Sarkodie)
Bibi Nti
Count on Me (Featuring Mayorkon)
Door Mat (featuring OC oscillation)
Aban (featuring Yaa Yaa)
Bra
Which one is your favorite among all these tracks by Bisa Kdei? Which among the Bisa Kdei 2018 songs do you believe was the best? Feel free to leave your highlights in the comments section.
Source: YEN.com.gh – Ghana news website