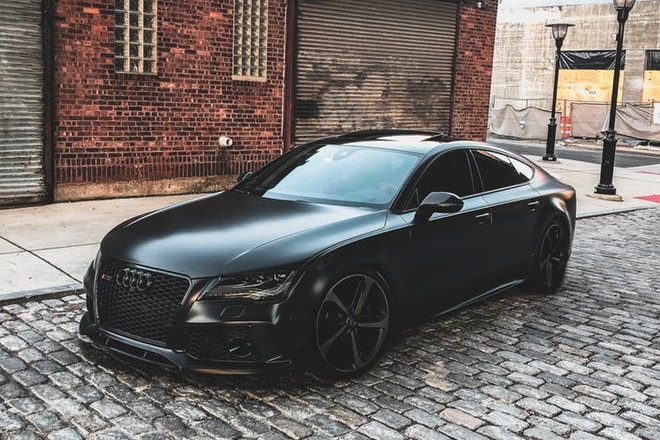 There are many factors to keep in mind before buying a new car. To help you with all of the processes, you will walk through every step. So get ready to understand everything from scratch. There are some factors that you have to research on your own, as the corporations sitting in the arena will not help you properly understand them. Your vehicle is at the arena, waiting for you to come and park it in your garage. Let's dig deeper into this.
What things to check when buying a new car?
So before buying a new car, you should understand everything you need to do in the beginning steps. Here are some tips to keep in mind while looking for a car:
It is better to search for vehicles under a budget, like "best cars under (your budget)", rather than going on a blind search.
There might be some car options that used to fall under your budget but do not now. Make sure to go through every model of a specific car.
2
Look into popular models
As already specified, go through every model of a specific car to understand everything that has been upgraded or downgraded and to check if there are any possible investments or not. A way to check this is by going through professional reviews or customer comments.
Do not think that if you're looking for a car small budget,  you have to compromise on the functions and features.
As already specified, you need to find the car you want. For instance, whether you need a car for a ride to work or for long family trips, you would need to check the mileage, storage space, and structure accordingly.
The vehicle you buy will stay with you for a decade or more, and you cannot just purchase it without knowing its functions and features.
4
Examine the post-sale experience
When you go to the dealership to gather information about a specific vehicle, you might be delighted with their presentation, the looks of the vehicle, and the test drives, but keep in mind to understand all the points regarding the servicing they will provide in the future.
You would not want to wait in line for services, and that too is not up to the mark. Make sure to be thorough about all the policies required for servicing.
5
Compare features and prices
Keep in mind to check all the models and their specific prices while searching for your vehicle. Consider the overall value of your money rather than just the initial cost.
Examine each car's performance, comfort options, safety features, technology, and reliability. Put features in order of importance based on your needs and preferences while keeping the terms "best car in India" and "best car under (your budget)" in mind.
Visit nearby auto dealerships to take test drives in the shortlisted vehicle models. Pay attention to things like handling, braking, comfort, and overall performance while you are driving.
Examine the features' usability as well as the car's ergonomics, comfort level, and seating arrangement.
7
Remember the resale value
Investigate the resale value of various auto models and manufacturers. Make sure that your car has features that can be of significance in future sales. The long-term cost of ownership may change as a result of this factor.
Get in touch with friends, family, coworkers, or auto enthusiasts who have first-hand knowledge of various car models. Ask for their recommendations based on their histories, dependability, and levels of satisfaction.
9
Look into your financing options
Research and compare financing options offered by various banks or financial institutions if you intend to finance your car purchase. Think about things like interest rates, repayment terms, processing costs, and any available discounts or special offers.
Pick a financing option that supports your monetary objectives and provides the best terms.
10
Think about safety measures
When comparing various car models, safety features should be given priority. Airbags, electronic stability control, rear parking sensors or cameras, and seatbelt pre-tensioners are a few features to look for.
Make sure the vehicle you choose has good safety ratings and complies with the necessary safety standards.
11
Analyze maintenance and repair expenses
Do some research on the anticipated car maintenance and repair expenses related to various car models. Think about things like service intervals, spare part availability, and overall maintenance requirements.
Choose automakers whose maintenance packages or warranty options are reasonably priced to help cut down on the overall cost of ownership.
12
Analyze the connectivity and technology features
Seek out vehicles with cutting-edge technology and connectivity options. Think about amenities like voice recognition, Bluetooth connectivity, smartphone integration, touchscreen infotainment systems, and smartphone integration.
These features are important for a better driving experience and to be future-proof.
13
Verify the warranty's terms
Take a look at the warranty protection provided by automakers. By covering important parts and repairs for a predetermined time, a thorough warranty can offer peace of mind.
When contrasting various car models, take into account the length of the warranty and the scope of the coverage provided.
14
Determine the interior and cargo space
Examine the interior room and cargo space of the car models you are thinking about. Verify the driver's and the passengers' comfort levels in terms of headroom, legroom, and overall comfort.
Consider the cargo area's flexibility and storage capacity, especially if you need to transport specific items like sports equipment, luggage, or other large objects.
15
Investigate consumer feedback
Read customer testimonials and ask existing car owners for their opinions. Online discussion boards and social media sites can shed light on actual experiences with various auto models.
To evaluate the long-term ownership experience, pay close attention to common problems, reliability issues, and overall customer satisfaction levels.
16
Take a look at the resale market
Examine the popularity and demand for various car models on the used market.
The resale value of a car is influenced by elements like brand reputation, market demand, and general dependability.
17
Take accessibility to maintenance
Consider whether the car models you are interested in have authorized service facilities and mechanics. When performing routine maintenance or unforeseen repairs, having quick access to dependable maintenance and repair facilities can save time and effort.
18
Analyze the price of insurance
Examine the insurance costs related to various car models. Depending on the model, insurance rates may be higher because of things like repair costs, safety features, or the car's popularity with thieves.
To obtain insurance quotes for the specific car models you are considering, get in touch with insurance providers or use online resources.
19
Evaluation of safety features and ratings
Look for vehicle makes that have received top safety rankings from reliable agencies like Global NCAP (New Car Assessment Program).
Take into account the availability of the latest features that must be installed in your vehicle for your own benefit only.
20
Analyze the reliability over time
Examine the long-term reliability statistics of various auto models. Look for details on frequent problems, recalls, and general dependability.
Consumer reports, reliability surveys, and online resources can offer information on the dependability and longevity of various car models.
21
Think about the availability of replacement parts
Ensure that you choose a vehicle that comes with readily available and reasonably priced spare parts that do not require much time for repair.
Conclusion
By considering these factors, you can make a more informed decision and find a car that best suits your needs, budget, and preferences.
Whether you prioritize fuel efficiency, spaciousness, advanced technology, or a combination of factors, our curated list encompasses a variety of options to suit different budgets and lifestyles.
The "best" car ultimately depends on your unique needs, preferences, and spending power, which is important to keep in mind before buying a new car. It is mandatory to properly go through the on-road price as well, as the companies usually do not mention it while posting their car models online.