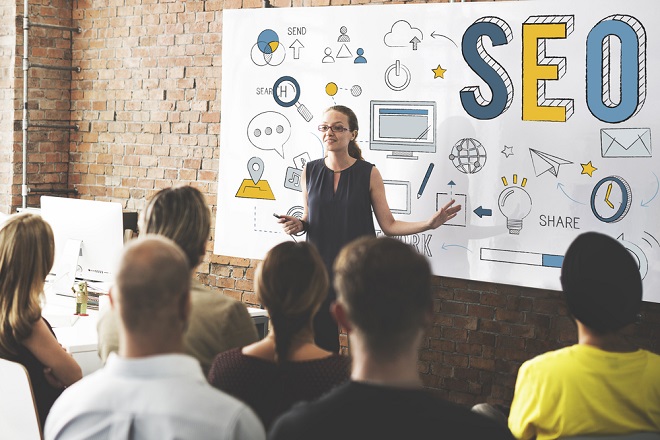 SEO plays a crucial role in the future of any business, and the reasons are apparent. Any small business can use SEO and profit from it, no matter how small. If you own a small venture and are trying to survive in the turbulent economy, there's no better way to achieve this than using SEO. Furthermore, potential clients search online while seeking products or services.
Here are reasons why you should use SEO for your small business:
Doubled traffic = More customers
Companies build websites to stand out, beat the competition, and expand their customer base. SEO can help your business to rank high on popular search engines like Google, and this makes more customers visit your site.
And this is one of the reasons why they have risen to become global leaders in digital manufacturing. Increased traffic profits your business by bringing in more potential clients who later turn to become customers. Besides, visibility is a crucial aspect of getting people to purchase your products.
Targeting local markets
SEO experts will help you boost the traffic to your website, and also direct distinct groups of people to your site. Thus, any business can target its website to reach out to the community it operates in selectively. Some of the specific groups of people can be, for instance, teenagers, students, or stay at home moms.
SEO saves money
SEO is an excellent way of saving money on other marketing and advertising costs. For instance, instead of spending on commercials or newspaper ads, you can use the internet to spread the word about your products. Thus, this is a cost-effective way of reaching out to more people. Furthermore, many small business ventures lack the cash to operate with, and every cent counts. 
User-friendly website
SEO will help you design faster and easier to use the site. Although many businesses endeavor to get high rankings, only a few realize that user experience is also critical.
After all, a well organized website compels visitors to take more time, and this can increase your page views.
Additionally, useful content draws readers, is likely to solve their queries, and can help them locate what they are looking for on your site. If you do on-page SEO rightly, you are likely to not only satisfy customers but also rank highly on search engines. And the reason? Search engines love supplying users with valuable content.
Enhanced website speed
If you optimize your website, it will load faster, making it easy to browse and read. Your content will display accurately on different devices, such as phones and tablets. A website that's easy to navigate draws attention from many visitors who may end up becoming loyal customers.
Consequently, if your website takes long to load, visitors will most likely close it and opt for your competitor's site. This behavior is typical among many users since no one wants to wait. Worse still, search engines take this negatively and lower the rank of the sites which load slowly. If your website doesn't load faster, contact an SEO expert to take care of this and avoid losing business.
Reputation management
Most small businesses have little prominence, and this can hinder growth. However, SEO campaigns can help your business earn their reputation quickly. SEO experts can build your small business a good reputation, and at the same time, fight whatever bad reputation the company is accumulating. This way, when a user searches for your business or firm, only the positive news is visible. With a consistently good reputation, users will trust your site!
Analyzing customer data
SEP helps you gather valuable customer data that can you can use to expand your small business. For instance, you get to know what your clients are seeking, and this information helps you inject a new range of products for competitive advantage.
SEO is a long-term strategy
Although SEO may have a notable impact in the first few years, it will still impact your business in many years to come. The market will keep on changing, yes, but you should follow the trends carefully. The more time, effort, and money you invest in your SEO strategy, the better and longer your website stands to become a worthy contender in a stiff market.
SEO helps unearth new opportunities
SEO can help you discover new exciting business opportunities for your brand. By offering quality SEO to your brand and engaging an SEO team in your brand, your brand will be better understood, and this will give rise to new opportunities.
The bottom line
Small business stands to gain a lot by integrating SEO into its online marketing strategy. Therefore, if you engage the right SEO firm, you can be sure to experience remarkable growth, not to mention an uptick in sales.