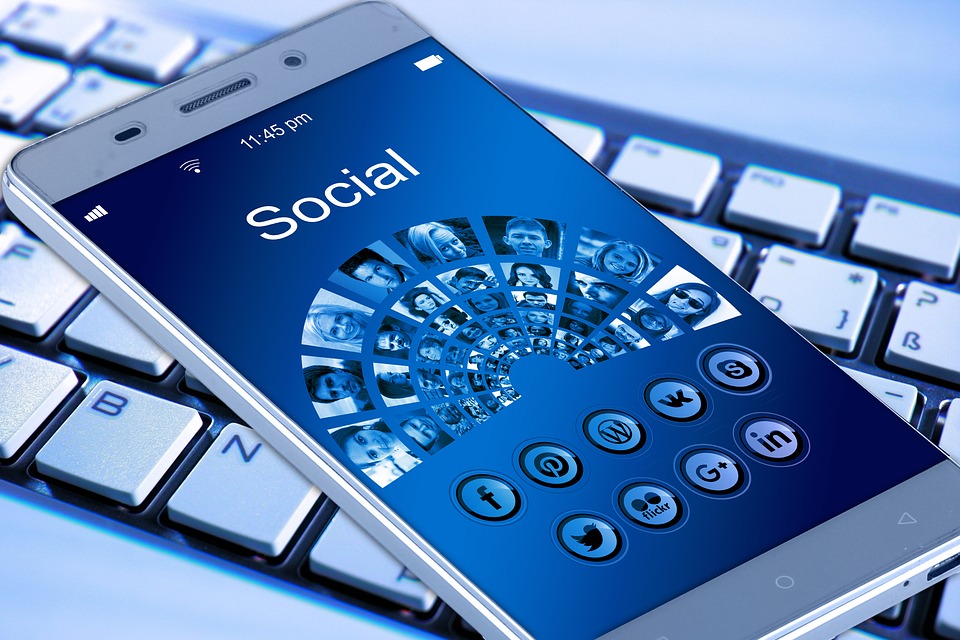 Social networks have a prominent place in the lives of your customers and prospects. Facebook had 135.7 million active users in 2017, most of whom spend more than one hour per day *. For a company, whatever its target, it is therefore impossible today to retrieve. But when one is a small structure, there are mistakes that are best avoided to ensure a beneficial presence.
Spread on all social networks
There are currently dozens of social networks: Facebook, Twitter, LinkedIn, Instagram, Pinterest … and new ones are emerging regularly. The temptation is strong to register everywhere passing thus to touch as many people as possible. But you must be realistic!
Managing your presence on social networks takes time , you will have to create content, moderate your page, respond to comments, create commitment … And you will not be able to do it on all your accounts. You will have dozens of profiles but inactive, which will not give a good image to your prospects.
It is therefore better to find 2 or 3 interesting networks for your business that you can manage properly without spending too much time.
Do not know your audience
This is the fourth question you need to answer: who will you share content for? It is important to know the answer to this question because it influences what you will publish but also where you publish it.
Take the example of a sporting goods shop. It is aimed at adolescents as well as adults, men and women. What content to create and where to post it? To promote the latest children's crampons it will be better to create fun visuals (photos or videos) and post them on Instagram or Snapchat that are particularly used by teenagers. But to highlight the new collection of running woman, it will be better to opt for beautiful photos to share on Facebook, Instagram or Pinterest.
Do not have goals
Your presence on social networks must have a goal: make your business known, generate visits to stores, allow you to sell more products … These objectives can be numerous and must remain reasonable. Why are goals important? Because you run a small business that does not have unlimited time and resources, you need to know if your social media efforts are paying off.
Once you have set your goals, consider measuring the effects of your communication with the statistics you have. You wanted to publicize your company: does your number of fans increase regularly? You want to generate in-store visits: Are the exclusive offers you offer on social networks used? etc.
Do not plan your posts
As you may have already noticed, being present on social networks can quickly become time-consuming.
You must therefore choose time ranges in your day or in your week that you will devote to the animation of your accounts. You are sure to keep a steady stream of publications. To create your schedule, answer 4 questions: what do I want to share? when will I share it? Am I the only one to manage the accounts?
Do not post regularly
You absolutely must not confine yourself to a corporate page with basic information (profile photo, cover photo, contact details, small presentation). Such a page will have no visibility. If you want social networks to show your page in search results or to make them known, you must share, post, and interact with your real Instagram followers. Only then will your social profiles allow you to get new customers. 
Publish too often
If a lack of publications will not allow you to reach your goals on social networks, publishing too often will have the same effect. Remember, people are not there to see only your advertising. If they have chosen to follow your business, it is because your offer interests them but do not tire them or you will see your audience melt like snow in the sun.
Forget the visuals
The visual has a prominent place in all social networks. It will enable your content to emerge from the flood of information from your fans and allow your page and publications to stand out and generate feedback.
To sell too much instead of network
You should keep in mind that even if they follow you because they like your business, people do not want to be bombarded with promotional information or presentations of your products all day long. Social networks are rather a space of sharing on which you will have to present your products and your offers of course but not only. Share behind the scenes of the company, useful information in your sector of activity, specialized media articles, advice.
Ignore the comments
Social networks are above all a place of interaction with Internet users . Your publications will receive comments, positive or negative, some users will take advantage of your profiles to ask you questions. But unlike emails or phone calls, in this case they will be visible to all. You must answer them and avoid deleting all the negative reviews of your page.
Allow a few minutes every day to respond to all comments by providing solutions to disgruntled Internet users and thanking those who express their satisfaction.
Do not advertise
Do not think that you buy real Instagram followers and will rush in droves as soon as you open your Instagram. Acquiring an audience is a lot of work and doing some advertising will help you boost this process a bit.
The reach (organic reach) of the publications of the company profiles always decreases a little more on all the social networks. If you really want to get returns, you should consider investing in advertising: whether to allow your publications to be seen by your fans as to increase the visibility of your company to your target. Facebook also offers you the opportunity to reach an audience similar to that of your page, so you have a good chance of getting interesting feedback.