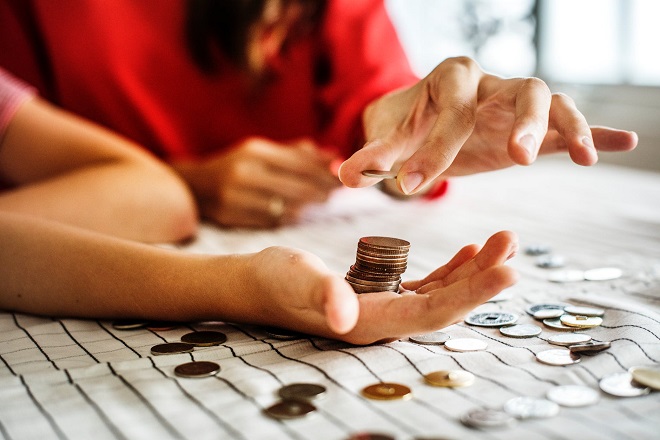 With recent reports finding that it will cost an average of $230,000 to raise a child in America, single moms have to be smart, savvy, and often frugal to make ends meet. The positive? You are in control of the money coming in and going out. Here are a few hints to stay on track.
Know Your Emergency Options
It is always a good idea to have a backup plan. What would you do if an unexpected expense arose and you didn't have the money to pay for it? Don't fall into the trap of signing up for a credit card or taking out a payday loan to get you through. Search for loans with no interest, visit your local food bank and don't be too proud to ask for help. They say it takes a village to raise a child and now is the time to call on that village.
Forget the Joneses
It can be hard not to give in to societal pressure to have the latest gadgets and gizmos, a brand-new car, the fanciest clothes or designer clothing. The pressure to present a particular image is not just challenging for parents but children, as well. But with the recent trends that focus on capsule wardrobes, Marie Kondo, minimalism and eschewing fast fashion, it is the perfect time for you to take a step back and make a conscious decision to opt out of keeping up with the Joneses. Not just out of necessity, but in a deliberate and committed manner.
Step Up your Vegetarian Game
Cutting down on your weekly meat eating will reduce your grocery bill dramatically. There is a wealth of vegetarian recipes available online that are hearty enough to fill up small and grown-up tummies alike and packed with flavor so that you will want to add them into your regular meal rotation. The extra servings of vegetables are beneficial for your health as well as your wallet!
Get the Kids on Board
Learning about budgeting and money is an important life lesson for your children, so don't shy away from discussing it with your kids in an age-appropriate way. When they ask you for something, you might suggest they put it on their birthday, Hanukkah or Christmas list, or save up their weekly allowance towards it. Saving towards a goal and developing an understanding of delayed gratification are skills that will set them up with good habits later on in life.
Map Your Annual Expenses
Minimize the number of unexpected costs that arise by mapping out your bills not just for the next few months, but for a whole year. Include absolutely everything, from car services to estimated numbers of doctors' visits, haircuts to school uniforms. Once you have a clear picture of your financial requirements, you can plan out your paycheck to make sure that you can cover the essentials.
Stick to Second Hand
By buying secondhand, you help to reduce landfill, minimize the environmental production cost such as water, chemicals, and transportation, and contribute to a more sustainable society. Oh, and of course, save money at the same time! If you haven't already explored your local thrift shops, you might be pleasantly surprised at the fantastic range of good quality, near new items that you can pick up for a fraction of the full price.
Parenthood can be tough and doing it on your own even tougher. But with careful planning, you can take control of your finances. You've got this, Momma.