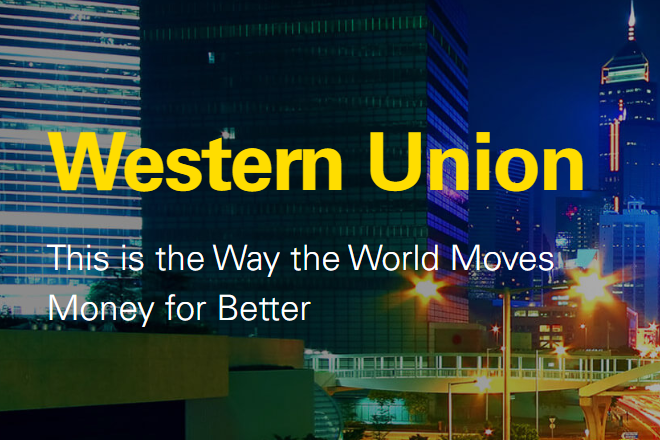 Sometimes ditching your bank isn't the best idea since bank accounts can make it easier to manage money, get loans, and the even transfer money. But it's understandable why some people do feel the need to go unbanked, especially if they don't like fees or other costs that come with banking, and being without a bank account doesn't preclude you from using other options like Western Union to send and receive money.
Western Union has agent locations all across the globe, and the options they have for sending and receiving money are quite numerous. Note that Western Union doesn't typically operate in its own office buildings, but instead is usually offered as a money service at various retail and check cashing stores. Not all Western Union office locations have the same services, but most will allow customers to do the following.
Send And Receive Cash With More Options
The primary reason people use Western Union is to send or receive money from all over the world. Transferring money can be done online or from the WU app as well, but some situations can require you to have to visit an agent location such as the following:
You want to or need to send or receive your transfer in cash
Your recipient doesn't have an ID so you need to add a test question to your transfer
You want to send money to a mobile phone that requires you to fill out the necessary documents at an agent location
One way you can speed up the sending or receiving process for cash is completing the online form first and then bringing your ID to the location along with the reference number. That way you don't have to wait in line with the paperwork.
Buy Or Cash Out Money Orders
If you don't have a bank account, or if you would rather make a payment out to a party without giving away your checking account or plastic card information, using a money order is usually a great alternative. Money orders can be purchased at most Western Union locations, and you can then have them sent in the mail to your intended recipient, or even take them to the recipient in person. If you've received a money order, chances are your local WU service location also has a check or money order cashing service if you'd rather receive cash for it than deposit it in a bank or prepaid debit card account.
Pay Bills Immediately
If you have bills that are due and your creditor takes Western Union payments, you can have your money sent to them to pay your bills immediately. This can be helpful if paying them via cash or paper money order is not an option, or you don't want to risk having a check bouncing when you pay them. You also don't have to worry about your credit or debit cards getting automatically charged if you use Western Union's bill payment service. All you need to do is make sure you have your billing account number handy so that the bill is paid correctly.
Load A Western Union Prepaid Debit Card
If you have a Western Union Netspend prepaid debit card, you can get it refilled at just about any WU agent location. You have to apply online to get this card, and it's subject to approval from Metabank, the issuer of the debit card. But if you are able to get this card, it can be a great way to receive funds sent to you via Western Union even quicker than having to wait for them to clear into your bank account. You can even have your paycheck direct deposited into this prepaid card, and it can even be used at certain ATMs. But all you need to do if you're receiving cash or a money order is have the agent at the location initiate the transfer and you'll have a new balance on your card.
The bottom line is Western Union has over 500,000 locations across the globe, so chances are you'll be able to find an agent near you without having to go far at all. It's easy to search for WU agents online or through the app, and it usually lists which money services are available at each location. Usually as long as you have a government-issued photo ID with you, you'll be able to send and receive money as needed.