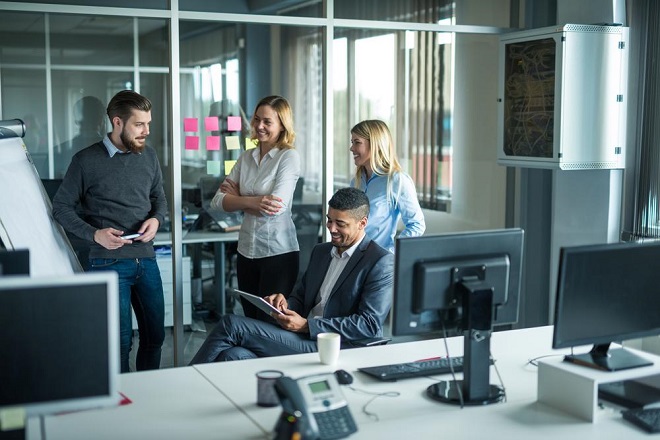 Whether you're a small business owner or you're the CEO of a multi-million dollar corporation, protecting your business assets is a critical part of operating any business.
As such, any business owner needs to anticipate unforeseen risks, especially risks which pose a threat to your company's bottom line. One of these risks that often goes overlooked is the possibility of finding your company in court over a premises liability lawsuit.
Even if your business space is under renovation, you still have an open possibility of someone filing premises liability.
What is Premises Liability?
Premises liability law is designed to protect customers, employees, vendors, and even trespassers (in some states).
Basically, as a business owner, it is your responsibility to ensure the safety of anyone who sets foot on your business property. This is the case regardless of whether or not you own the property.
If you hold a commercial lease, there are probably several provisions within the documentation that list you as the responsible party should anything happen to anyone who enters your establishment.
Additionally, you've probably heard of businesses being sued because of a slip and fall while shopping. Essentially, this is why premises liability law is in place, for any accident that may happen to anyone on your property.
Premises Liability Lawsuits
In order for an individual to have cause for a premises liability lawsuit, the accuser must demonstrate that his accident was caused by negligence or by some hazardous condition, typically of a condition that the business owner was aware of. Litigation of this sort requires the plaintiff to prove that the business owner created the dangerous or hazardous condition, knew the condition existed, and was negligent in solving the problem.
For those pursuing a premises liability claim, these cases often depend on whether or not the business owner acted appropriately (with care) to prevent whatever accident happened to the plaintiff. Often these cases can be proven through timeline documentation and investigation using resources such as live camera feeds.
If a business owner is found to be negligent, and proof that the dangerous condition went unchecked for a significant amount of time, chances are that the plaintiff will be awarded compensation for any damages he or she incurred.
How to Prevent Premises Liability Lawsuits
It goes without saying that the best way to avoid premises liability lawsuits is to prevent the occurrence of accidents before they happen. Now, this might seem like some ancient form of divination like water bowl gazing or predicting the future, but it's not as mystical as you might think.
Taking the necessary precautions to prevent accidents is part of your job as a business owner.
Correspondingly, making a checklist of any possible hazards, having a plan in place to fix said hazards, and having documentation to support the fact that you were aware of them and had plans to rectify the problems is your best defense when faced with a premises liability claim.
Of course, showing due diligence and actually fixing the problem areas of your business space is the best way to avoid any lawsuits. But, sometimes business gets in the way of everyday menial tasks, and this is why documentation of these issues is a failsafe.
General Liability Insurance
Perhaps the best line of defense next to actively fixing the problems within your business space is by obtaining general liability insurance.
If you have a business that invites the general public, vendors, or any other persons onto your property, having liability insurance will protect you up to a determined dollar amount if you find yourself dealing with a premises liability lawsuit.
In court, the plaintiff could be awarded compensation for pain and suffering, punitive damages, medical expenses, lost wages or lost future wages, and the like. If you're uninsured, and the court finds you negligent and awards the plaintiff a significantly large judgment, you may find yourself in a position where your business is unable to recover if you cannot cover the awarded financial compensation.
In the end, it's best to protect yourself and those around you in any situation. As a business owner, you should value the safety of all persons who frequent your establishment. Proper preventative action along with proper liability coverage will ensure that you can operate your business in your community for years to come.