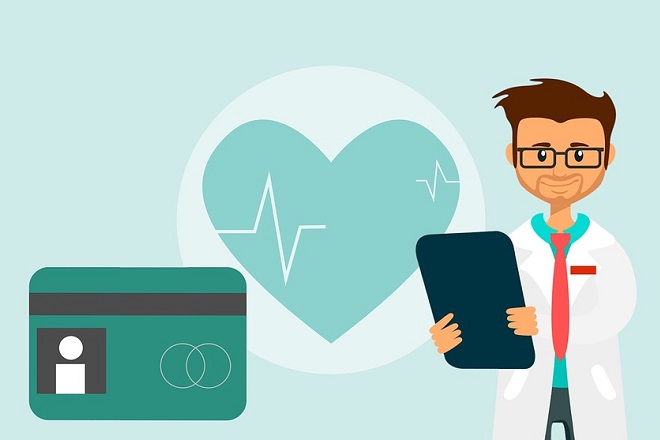 A collaborative study by the Kaiser Family Foundation and The New York Times revealed that 26 percent of U.S. adults struggle to pay medical bills or know someone who does. Twenty percent of Americans with insurance reported having issues paying medical bills, compared to 53 percent of uninsured Americans.
Many people may go without insurance because they don't understand health plan jargon or can't keep up with federal government changes in health care reform from the Obama Administration to the Trump Administration, and don't know the available health insurance options. The Trump Administration, for instance, continues to make attempts at repealing and replacing the Affordable Care Act, the health law signed under the Obama Administration.
Some people forgo getting health coverage because they may think it's too expensive. Young adults, single people, individuals in good health, and those who irregularly visit a doctor or medical professional may consider health coverage an unnecessary expense. These individuals may find it better to pay health care costs and medical expenses as they incur them, rather than incorporate co-payments, premiums, and deductibles into their budgets.
The Census Bureau conducts nationwide surveys to collect insurance data. Results from one study, the Current Population Survey's Annual Social and Economic Supplement (CPS ASEC), revealed that in 2018, an estimated 27.5 million Americans didn't have health insurance. This data demonstrates that uninsured Americans make up eight-and-a-half percent of the U.S. population. Of young adults aged 19 and down, just over five percent don't have insurance. Per the data, roughly 67.3 percent of the U.S. population has private health insurance, compared to 34.4 percent with public coverage.
Private health insurance plans are the majority in Australia as well, indicated by the more than 13 million Australians with private health coverage. Many insured individuals don't understand their private health plans or what their policies cover.
What makes private health insurance different?
Australians with private health insurance can receive the treatment of a private patient in hospitals. Private health insurance helps pay for health care costs not included in Medicare coverage, like physiotherapy, optical, and dental care. It may allow people to access some public health care, hospital, and medical services more quickly. This form of insurance provides benefits including more health cover, more choices, a private health insurance rebate, and allowing policyholders to pay less tax, like the Medicare levy surcharge.
To obtain a private health insurance policy, people must purchase a plan from a registered health insurer; policyholders maintain their private coverage by paying regular premiums.
Many people question if they should purchase private health insurance and how much they should spend on a plan. The decision to get a private health plan depends on one's circumstances. Costs and savings associated with private health insurance can depend on factors such as if someone is single or in a relationship, the number of dependent children they have, and their taxable income. In some cases, for a single adult with no children, the average annual cost of basic private hospital cover can be more than $1,000. The price is more likely to exceed $2,000 and $3,000 with a higher number of children.
People who need health coverage might consult the web to identify an insurance company or insurance agent, or for insurance quotes and information on Medicare and Medicare Advantage plans, deductibles, monthly premiums, and short-term plans. Searching for private health plans online can be an efficient process for policy-seekers who compare insurance companies and health coverage options on a site like iSelect that researches and compiles trustworthy information for them and makes it easy to access. Using this site enables Internet users to learn about and choose from a selection of private health plans, as well as examine cheap health insurance options.
Private health coverage can be beneficial for some people, while others may not need such a health plan for a while. When choosing to get private health insurance, one should review the policy each year to determine if it still suits their situation. Contact your health insurance fund to discuss your changing needs and compare health insurance with iSelect to discover how to get the best insurance plan and save money.