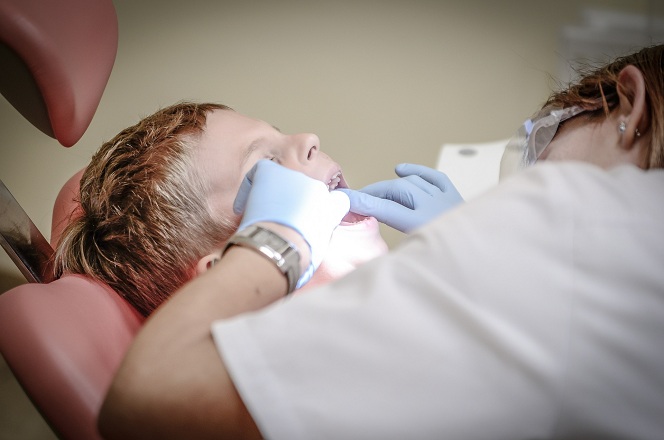 Scheduling a regular dental checkup is a great way to ensure healthy teeth and gums, and of course, it's part of the sound general health of your entire family. However, you may be questioning whether to take your child to the pediatric dentist or a family dentist.
Either way, you realize that it all begins by getting the right dentist. Of course, you need to find one who is obviously licensed, qualified, and experienced to handle your dental care needs.
The next question that hits your mind is whether to get different dentists or just one for your entire family.
Pediatric Dentist vs. Family Dentist
---
Both the pediatric and family dentists are trained to handle dental issues. However, a pediatric dentist undergoes more specialized training on how to handle a kid's dental appointment. Therefore, this makes them more knowledgeable when it comes to handling children.
On the other hand, a family dentist is more of a general dentist and in most cases, they care for dental patients of any age group; which then makes them a good fit for you if you're tired of driving to different dentists just to accommodate your family's varying dental care needs.
The major difference between a family dentist and a general dentist is that a general dentist is restricted to a specific age group while a family dentist basically cares for all age groups.
Now, let's try to explore some of the advantages of both the two types of dentists (pediatric and family dentist) to ascertain which one would be the best fit for your kids.
Benefits of a Family Dentist
---
It's convenient especially when you can have all your family members' dental checkups scheduled on the same day and attended to by the same dentist.
Having a family dentist makes it a lot easier to track your dental history—as you know, some dental issues are hereditary or can be passed from the mother to the child. A family dentist is obviously conversant with such history and so the entire treatment and care process becomes easy.
It helps to establish a strong relationship, which is of course, important in instilling a sense of courage to your kids or anyone else in your family. They definitely know that nothing will go wrong with the treatment or checkup.
Benefits of a Pediatric Dentist
---
They're specially trained to handle kids and hence are more knowledgeable when it comes to kids' oral health care needs.
They operate in child-friendly environments designed with children in mind—including the use of smaller dental tools to enhance a child's comfort while also ensuring that they get a good experience with their dental visits.This also helps to erode any fear that a child may exhibit.
They're extensively trained to provide specialized treatment especially to children with special oral care needs.
Note: You can still choose to stick to a family dentist in case your family majorly consists of adults and teens; or if everyone in your family feels comfortable being handled by the same dentist. This holds especially if your family has a long established relationship with the dentist.
However, there are special cases that can compel you into seeing two dentists, and these are:
If your child requires specialized treatment. Indeed, family dentists are trained to care for all age groups, however, there are some special cases where they may need to refer their patients.
A child with special needs (such as cleft palate or autism) may require seeing a pediatric dentist since they're well trained to handle all issues pertaining to children's oral health.
If your child is too scared by the dentistry environment. Since pediatric dentists are trained to handle kids, the environment in which they operate is also kid-friendly with fun stuff in place to help make kids feel more comfortable and at ease.
The Takeaway
---
Deciding on which dentist to pick for your child can sometimes be very confusing to most parents, but it becomes a little easier when the right considerations are factored in —which, of course, may require the advice of your dentist.
Still not able to decide? Then consider scheduling a consultation with your dentist to get to discuss the best way to move forward.
Author Bio: Dr. Holly Gregory practices dentistry in Humble, Texas. She's a native Texan and also a mom. She loves to share information about pediatric dentistry with other parents through her blog posts.