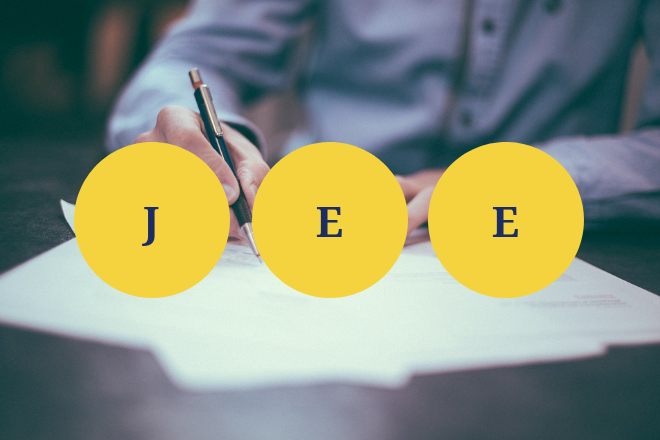 The Joint Engineering Entrance is an important criterion for availing admission to courses of engineering and architecture in top IITs, NITs, etc. JEE Main 2019 was conducted by NTA instead of CBSE. And accordingly, many changes were brought about in the examination process and its conduction.
JEE Main 2019 is being conducted twice a year. As per the schedule, the first session of the examination started on January 08, 2019 by NTA in different slots across different centres in the country. According to the latest report, the NTA is all set to release the JEE Main 2019 Response Sheet and Question Paper by the end of January online. Candidates who attempted the exam can get their results checked at the official website of NTA or JEE.
As per the report published by the authorities, the candidates who score a minimum of 70 percentile in the examination are likely to qualify for the next level of examination that is the counselling process.
JEE Main 2019 Response Sheet and Question Paper
Based on the reports published by NTA, the authorities will be releasing the response sheet of JEE Main 2019 during the third week of January on tentative dates. In addition, to the response sheet, the authorities will also release the question paper of JEE Main 2019 for January attempt. Both the documents will be released online by January 15 tentatively. Candidates can avail the response sheet and question paper by logging in at the official website of NTA.
JEE Main 2019 Exam
For the first time, the examination is being held by NTA in the computer-based mode in comparison of the pen and paper mode. The Paper I of JEE Main 2019 which is for engineering course has been conducted from January 09 to January 12 in two slots of 9.30 is to 12.30 pm and 2.30 pm to 5.30 pm. While the Paper II has been held on January 08, 2019 in the second slot of 2.30 pm to 5.30 pm.
JEE Main Admit Card 2019
The registration process of JEE Main started in September to October. The JEE Main 2019 Admit Card was released by the authorities on December 17, 2018, for all the registered candidates. The admit card was made available in an online mode.
JEE Main 2019 Result
The JEE Main Result will be released on January 31, 2019. The students can get the result by logging in on the official website of NTA or JEE.
JEE Main 2019 April Session
The Second session of the JEE Main 2019 will be conducted in April 2019. The exam will be held from April 06, 2019 to April 20, 2019. The application form for the examination will be released by the NTA starting February 08 2019 and will be open until March 07, 2019.