Technology has taken a fundamental part in the epithet of medicine and healthcare. And few of its major developments are the different types of imaging platforms which have been utilized in the medical industry for a very long time now. These platforms have greatly established its significance by making the imaging process easier and more accurate.
What is medical imaging?
Medical imaging or radiology is a varied form of procedure primarily used to screen the condition of internal body parts, diagnose diseases based on suspicious symptoms, and monitor reactions from the applied treatment after diagnosis. The increasing number of medical imaging platforms has been beneficial to radiologists in providing more options depending on what is the most applicable device for the patient's concern.
Magnetic Resonance Imaging (MRI)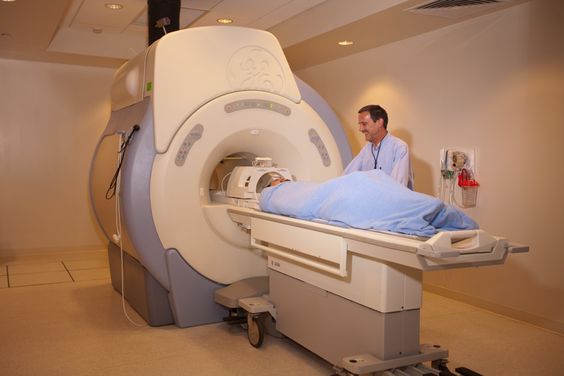 Overview
Magnetic Resonance Imaging or MRI scan is a medical procedure that uses a magnetic field and radio wave to produce high-quality images of internal body organs and tissues. The results are guaranteed with its accurate findings that make a smooth imaging process.
Uses
The platform is used to diagnose irregularities in certain parts of the body. It is best performed to examine the brain and the spinal cord. Some of the commonly identified problems through MRI Scan are an aneurysm of the brain, brain tumor, bone infections, heart problems, breast cancers and more. Although MRI does not really treat diseases, it can help the physician identify the effects of the treatment on certain diseases.
Side Effects
Patients undergoing MRI procedure will most likely experience headache, nausea, and itchiness of the eyes if allergic to a special dye called contrast material that is injected during the procedure.
Ultrasound (Sonography)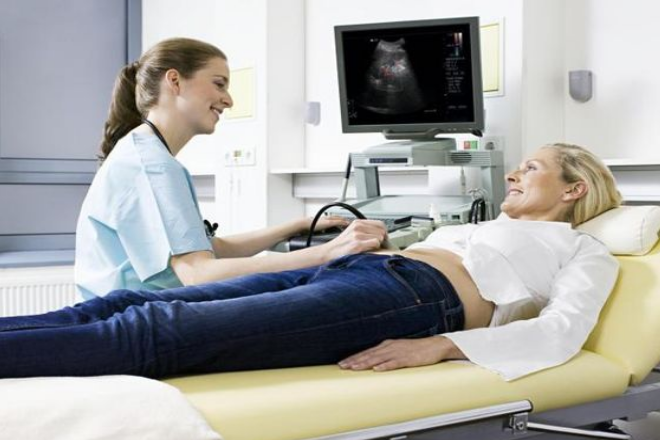 Overview
Ultrasound is generally known as the most used imaging platform to see fetus developments on pregnant women. Although it was originally used in the 1940's to detect brain tumors. Just like MRI, ultrasound also uses high-frequency sound waves for a better vision of images.
Uses
More than determining the fetus development, the device is also used to view failures on internal organs,  tissues, and vessels normally due to swelling and pain.
Side Effects
In endoscopic ultrasound, wherein digestive and respiratory failures are being assessed, can sometimes cause short-term bloating, sore throat, or internal bleeding for more serious health conditions. While there is no specific evidence that proves its linkage with the child's birth weight and neurological problems.
X-ray Machine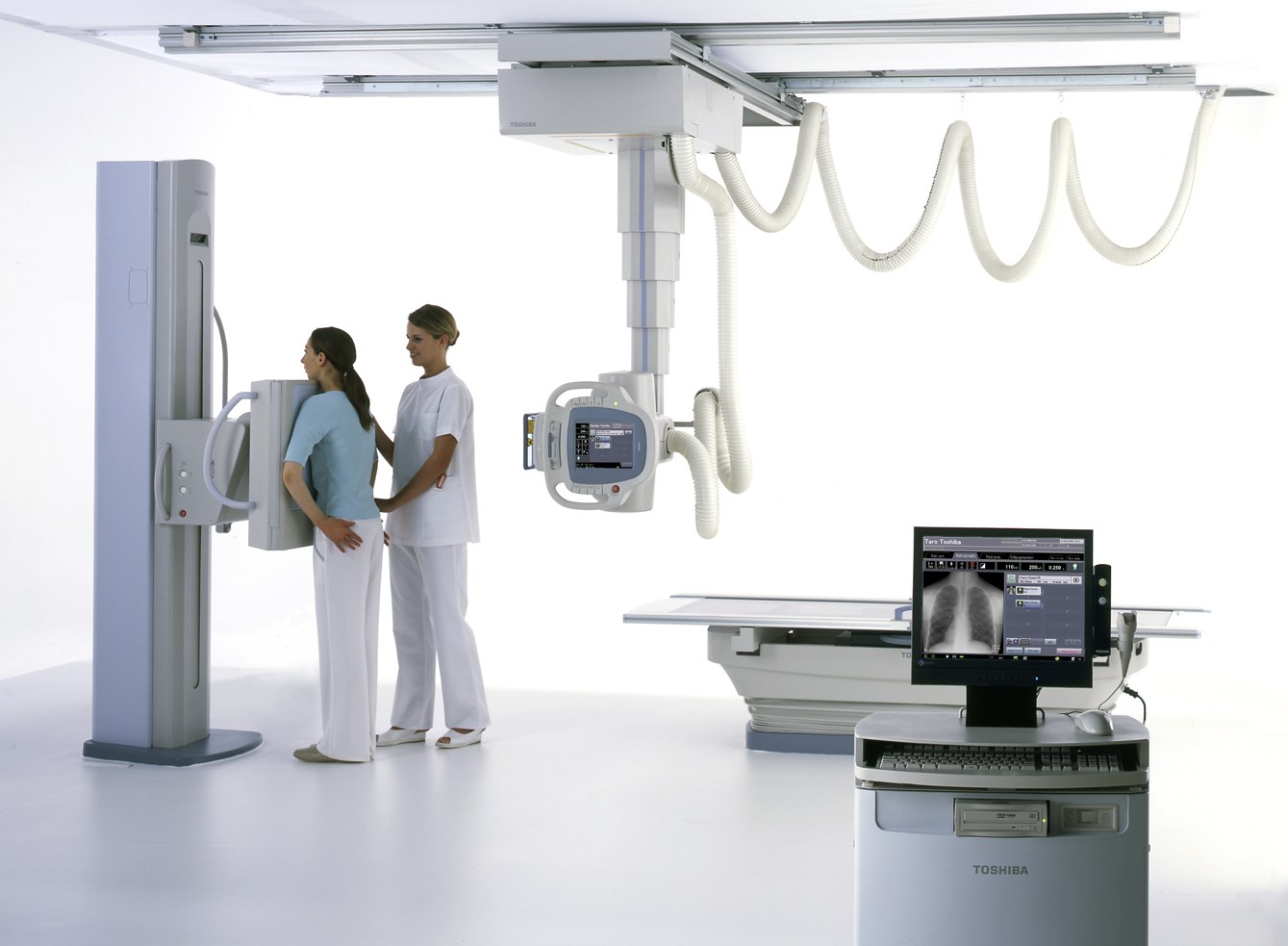 Overview
The X-ray machine is generally known for scanning pictures of dense tissues like bones, chest, and teeth. Well, most radiologists say that compared to soft tissues, bones and teeth are more susceptible to absorb the radiation resulting in more visible images.
Uses
In X-ray procedure, the device sends rays of radiation to the designated body part formulating an image view. X-rays are most commonly used to examine respiratory diseases such as tuberculosis and lung cancer. It also helps to spot abnormalities like toxic fluids and air surrounding the lungs.
Side Effects
X-rays provide less amount of radiation that they do not really cause harmful effects to the body.
Computerized Tomography (CT) Scan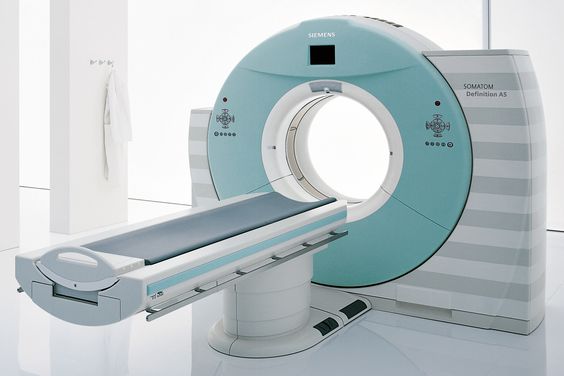 Overview
CT is a noninvasive imaging platform that uses computers and x-ray beams that rotate around the body. Because of these advanced features, CTs can capture more detailed images than of x-ray machines alone. It can visualize hard to reach tissues and other linings with the aid of rotating x-ray machine which has the ability to record such cross-sectional and different angles of the internal body parts.
Uses
The device is used to detect problems from the brain to the spinal cord, heart, abdomen, and knee. It was first introduced to medical practices in 1971 when the brain was the only part it was dedicated to. Right after five years, it was later developed to scan not just the head but the whole part of the body. With its advanced functionalities, it was used to capture extended tissues that other platforms cannot see.
Side Effects
The only major side effect raised in a CT Scan is the adverse reaction to contrast dyes due to sensitivity. These materials are injected to the patient prior to the test for clearer visualization of images. However, allergic reactions may get worse. For patients with a high risk of allergy, inform the technician immediately.
Mammogram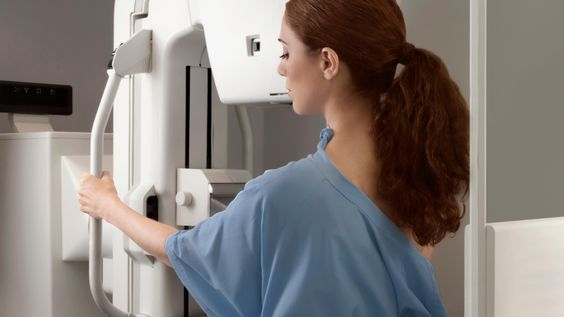 Overview
Mammogram is specially designed to examine the breasts. During the examination, the device compresses the breasts to create a maximum quality of images. It performs two types of tests with different functions and uses namely mammogram screening and diagnosis.
Uses
A mammogram device can be used for screening and diagnostic procedures. Mammogram screening is the process of examining the breast's condition regardless if there are irregularities or not. Whereas, mammogram diagnosis is done when patients happen to feel symptoms of irregularities due to suspicious lumps. On top of that, both procedures are performed to examine various problems such as cysts, tumors, and cancers that mostly occur in women.
Side Effects
Compressing the breasts and exposure to a little amount of radiation can be a painful side effect. However, it can be more painful when a patient goes on her menstrual period or applied deo-lotion or consumed caffeinated drink prior to the test.
Orthopantomogram (OPG)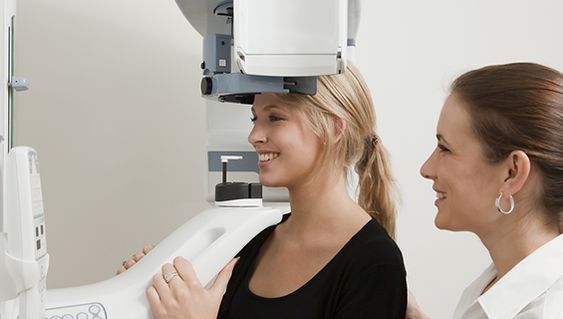 Overview
Orthopantomogram is also known as a panoramic dental x-ray. Medicine does not only pay attention to anatomic body systems but also monitor the upper and lower parts of the mouth. The OPG helps the technician to examine the entire dentoalveolar area on a single picture that makes it panoramic and detailed.
Uses
The OPG method is practiced to assess stroke, carotid disease, and calcified atheroma.
Side Effects
Most dentists demand that Orthopantomography has no side effects.