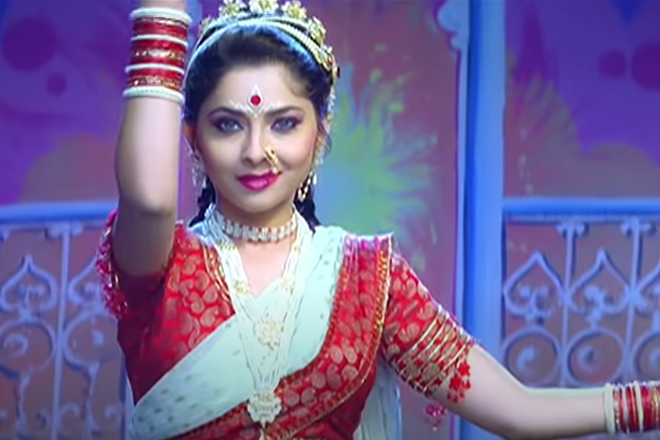 Our country is a host to various dialects – 22 to be precise and most of these are used to create songs that people enjoy for dancing at festivals and weddings. Although India boasts of a large culture, what binds us together is the music that can transcend languages and make each moment much more enjoyable.
Are you here collecting Marathi wedding songs for bride? Don't wait any longer. Download any Marathi Matrimony app today and set up your profile right away so that you can find your match.
While weddings are the perfect event to bring people closer, we must not forget the current climate or the seriousness of COVID-19. But if a person has a small ceremony and practices all the rules & guidelines, they may have some fun along the way.
A Marathi wedding invites the opportunity for people to view beauty, taste it and listen or dance to it too. Many of the Marathi songs are popular and well appreciated throughout the country. Some of them can even make it to your Marathi wedding songs list if you're willing that people dance and groove at your wedding.
Best Marathi Wedding Songs for Bride
Take notes, future brides and grooms; you might add some of these songs to your playlist and make it a wedding-favorite! Let us help you find the perfect match. Visit any Marathi Matrimony site today and discover your future life partner. Now get ready to take a plunge into some of the best tunes Marathi music has to offer.
1
Apsara Aali – A Perfect Entry for the Bride
This song is a famous composition by Ajay Atul and is sung brilliantly by Bela Shende. It can be a perfect start to the ceremony, where the bride can take her official entry to the ceremony while her friends dance in excellent dance composition. The song hits the perfect blend of graceful dance moves and tuneful notes.
2
Zingaat – For Bride's Group of Friends to Groove
Zingaat is the most famous Marathi party song, which has its Bollywood version too! The piece is perfect for adding fun and energy as it sets the hearts racing with the fast-paced beats. If you've got a group of friends who are ready to dance with all their power, then this is the song to get the excitement going and make for a great highlight later.
If you're a big fan of Sridevi films, then you'd know this song. It's perfect for the bride's mother as she can do the 'thumkas' and easily catch on to all the steps. The music is exceptional for grooving, and all the guests will collectively be moving to the beats in their seats. Make sure to add it to your wedding playlist without a doubt!
4
Dhuvun Taak – To Keep the Party Soaring
Dhuvun Taak is a famous celebration song from the film Mauli and sung by none other than Ajay Gogavale. It is a purely fun song that captures all the right emotions and keeps the party soaring high. While the bride watches from afar, her friends can enact some rather cute scenarios from the couple's relationship and bring it to life using the song's catchy beats.
5
Aika Dajiba – Another Classic for Wedding Ceremony
This song is from the album Aika Dajiba and sung by the very talented Vaishali Samant. The song has fast beats, which allow for outstanding choreography if you're hiring a professional dancer to learn the steps. Make sure to change into something light before you perform so that you can move freely and be comfortable dancing with other guests. Once the performance is over, you can switch back into your wedding clothes.
6
Mala Jau Dya Na Ghari – To Keep Everyone on their Feet
Mala Jau Dya Na Ghari is another Maharashtrian hit song absolutely in tune, capturing lyrics, and is great for dancing at the bride's wedding ceremony. This genre, which is a mix of traditional Marathi wedding songs performed to the beats of Dholki, is known as Lawani. The Lawani genre is famous for its fast beats and great rhythm and its main uses in regional theater. It's another superhit musical composition by the duo brothers Ajay-Atul.
7
Pinga – Best Song for the Bride's Aunts
Pinga is a popular hit from the famous Sanjay Leela's film Bajirao Mastani and sung by Shreya Ghoshal and Vasihali Made. However, this folk music has a long history, dating back to the original Pinga song, which the Marathi housewives sang on the occasion of Mangalagaur. It's a great harmony that the bride's married aunts and friends can dance to while she enjoys watching the fantastic choreography.
8
Var Dhagala Lagali Kala – Perfect Song to Keep up the Tempo
Dhagala Lagli Kala is the perfect song that can be fun for the wedding ceremony and evoke laughter and entertainment. This song has become so famous in Maharashtra that it has hundreds of renditions, the latest being in Bollywood. Mahendra Kapoor sang this song alongside one of the favorite Mangeshkar sisters, Usha Mangeshkar. She has also sung songs in most languages, including Kannada, Marathi, Bengali, Nepali, Assamese, etc.