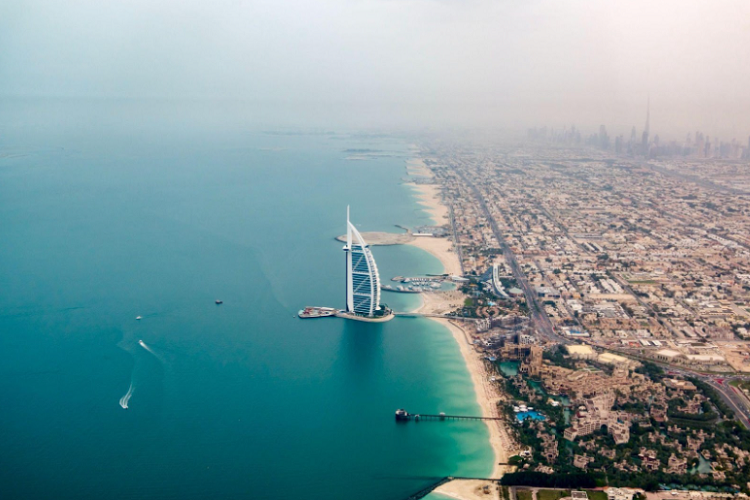 Dubai in the UAE, the city recognized for its futuristic architecture, luxurious shopping complexes, vibrant nightlife, and sunny beaches, has much more to offer.
While the Burj Khalifa, Dubai Mall, and Desert Safari are undoubtedly must-see attractions for any visitor to Dubai, the city also has some undiscovered jewels. There are many places to visit in the UAE, and one of the most appealing aspects of this country is that there is something for everyone. But, strangely, those particular areas are sometimes underestimated and even forgotten.
Today, I attempted to add underappreciated and hidden gems in UAE that offer a wide range of activities, scenic beauty, and adventure, so if you have just booked a flight by Etihad airways, you will find this article super useful.
Hatta Lake, Dubai
This is without a doubt one of Dubai's most magnificent sights. The sunsets here are quite spectacular. This lake is formed by the Hatta Dam's waters. It is unquestionably enormous to explore. Kayaks, paddle boats, and doughnut boats can all be rented here. You can also rent water bikes in three different sizes: triple, double, and single.
Love Lake
The Love Lake of Dubai, located in the Al Salam desert, is a sort of secret gem away from mainland Dubai. The lake is shaped like two linked hearts and is bordered by lush vegetation.
Take a romantic break to the Love Lake in the midst of the sand and desert with your sweetheart. There, you can take a leisurely stroll, fire up the grill, or simply take in the breathtaking landscape that will leave everyone speechless. Tree branches in the Love Lake area are also cut down in the shape of hearts. I mean, what more does a romantic require?
Arabian Tea House
The Arabian Tea House is a must-see for everyone interested in seeing old Dubai and experiencing absolute nostalgia and awe. This Emirati restaurant, which opened in 1997 and has several locations throughout Dubai, transports you back in time with its original Arabic cuisine and historical décor, which includes turquoise chairs and exquisite lace curtains, as well as picturesque tableware. You may take a trip around the restaurant and learn a little about Dubai's history and cultural roots.
Spectrum Hike/Rainbow Valley, Wadi Ghub, Fujairah
This location is also known as the UAE's Rainbow Canyon. This location is noted for its layered and multicolored rocks, as the name implies. This location is also one of the top photographic places in the UAE due to the magnificent rocks.
Hiking in this area is fairly difficult. Make sure each individual has at least 3 liters of water and some SPF. The hiking trail is roughly 12 kilometers long. Within the first 20 minutes of your hike, you will come across these layered and multicolored rocks. From here, the hiking trail becomes more difficult.
Bring along some snacks, fruits, and plenty of water to stay hydrated (but don't pollute).
Najd Al Maqsar village, Khor Fakkan
Khor Fakkan is often regarded as one of the UAE's most undervalued destinations. From hiking trails to cultural centers and gorgeous dams, it has a lot to offer.
Heritage enthusiasts will enjoy Najd Al Maqsar village. It almost appears like a few houses perched on a mountain. The top fortress, the village's primary fortress, was constructed approximately 300 years ago. It was a crucial component of Khor Fakkan's defense.
They have outside dining areas as well as grilling areas. There are also rails and steps to help you get to the top of the settlement, and the view from there is breathtaking
Iranian Mosque, Bur Dubai
Although hardly many people are aware of this gorgeous mosque, you may be fortunate enough to come across it when roaming around the Textile Souk region. The Ali ibn Abi Talib Mosque also referred to as the Ali ibn Abi Talib Mosque is embellished with beautiful blue tiles. It's one of Dubai's two ornately decorated Iranian mosques; the other, Imam Hussein Mosque, is near Satwa.
Dubai has numerous undiscovered but amazing spots to visit that will make you fall in love with the city. So, the next time you visit Dubai, skip the typical tourist attractions. Visit some of the above-mentioned locations to do something different. There are numerous underestimated attractions in Dubai that will allow you not only to get to know the city better but also to find yourself among the city lights and skyscrapers.