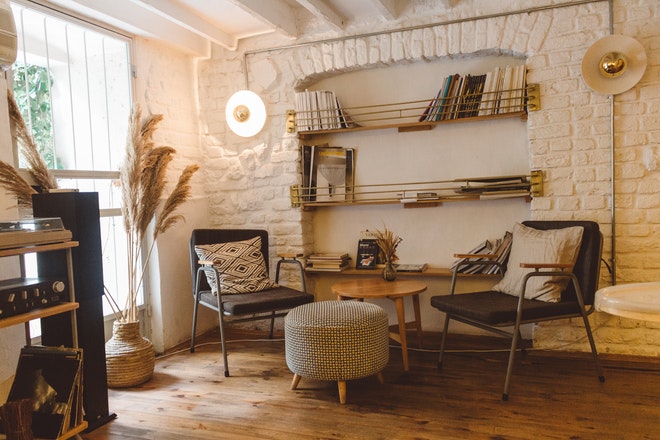 If you want to keep your ottoman protected for a long time and even improve the present look of your house, then ottoman covers are the right call for you.
It is indeed true that you have invested a lot of money while purchasing that favorite ottoman. You have been eyeing it for a long time, but couldn't get it because it was too expensive. But, you finally got the money you need and now this piece of furniture if adorning your living space.
Buying a favorite piece of furniture is not the end of story as you need to focus on its care and maintenance. Leaving an ottoman open without any cover is not a clever thing to do as it will start deteriorating its condition even before the lifetime expires. So, the only way to deal with it is by getting a perfect cover for the same.
The undeniable importance these covers hold
Slipcovers are perfect and now the market houses so many of them. Right from couch slipcovers to pet bed covers, and even some for the ottoman, the option is pretty vast if you think about it. These covers will not just keep your furniture safe and free from dust and dirt, but will also make your place looks amazing. Are you still not sure on why you should invest money on it? Then let's get going with the reasons.
Very easy to clean
Unlike any of the bulky pet beds or the couches or even the ottoman, these covers are pretty easy to clean. All you have to do is take the ottoman covers off and then put them right in wash. Any time you will find any spill or dog hair stick to it then toss the cover into the laundry and within few minutes you are done. There is no need to shampoo or vacuum your couch and even no need to fit the entire dog bed into washer. Just take the cover out and you are done for good!
Improve your place's appearance
The effective and most simple way to improve the appearance of your place is by getting matching covers for the ottoman. Even if your owned ottoman is pretty aged with tough edges, these covers can easily hide those mistakes for anyone to see. So, you can easily turn a lame old ottoman into a masterpiece and center of attraction within minutes, by purchasing the best cover for it.
Don't forget to measure the size of the ottoman before getting a cover for it. Based on the size and shape of the furniture, the covers are likely to differ a lot. You can even head for the stretched out ones, which are designed to fit easily most of the standard ottomans out there. Within minutes, you can change the entire feel and look of the room.
Check out the price
Before you finalize on any cover for your ottoman, don't forget to check out the rates for it. There are so many available options and you get to choose whichever one seems to match your choice the most. Online stores will have discounted rates on the covers for your use.
Furniture slipcover just, footrest outline excluded (accessible independently) | this all around made slipcover fits dusk exchanging Americana stool
Keep an extra available to coordinate your couch, loveseat or seat
Double execution texture joins elite filaments and polyester yarns at that point epitomized in a stain and water-safe completion, no requirement for shower monitor medicines
Ok for your family, utilizing a similar innovation as water repellent attire, if it's protected to wear, it's protected to sit on | simple tidy up, swipe spills with a paper towel or cleanser and water for more strong spills
Spills dot up on the outside of the texture as opposed to entering into the pad | the texture is breathable, permitting air to go through, adding an additional level of solace
Twofold sewed slipcovers highlight welt line detail to make an easygoing, yet refined air
What is an Ottoman bed base?
A footrest sleeping cushion base is a style of base that permits the stage top part, where the bedding sits, to be lifted up, which takes into account far more prominent extra room than a 4 cabinet divan base. These have gotten more famous as space in individuals' homes is progressively at a higher cost than normal. Stool beds permit you to store undeniably more things inside it and aren't as prohibitive as certain drawers in a divan base can be, for example, a two-cabinet model to consider bedside tables. Consider it a chest where the bedding sits on the top, and afterward by lifting up the top you can raise the sleeping cushion up permitting you to utilize the container casings of the bases to store things in.
How does an Ottoman bed base work?
A footrest base deals with the rule of cylinders or all the more regularly gas swaggers taking the heaviness of the bedding both on its ascent up and its development down. In the event that you take a gander at the boot of a vehicle you can see gas swaggers in activity here to lift and close the boot. They stop any unexpected developments or slamming down of the top or sleeping pad.
What are the advantages of an Ottoman base?
Stools take into consideration far more prominent stockpiling than a conventional bed edge, divan or stage top bed base. They are regularly utilized in more modest rooms, lofts, pads or zones where bedside tables limit a 4 cabinet bed base alternative. They can be utilized to store for instance save bedding, especially in the event that you have both a colder time of year and summer frock duvet that you trade out.