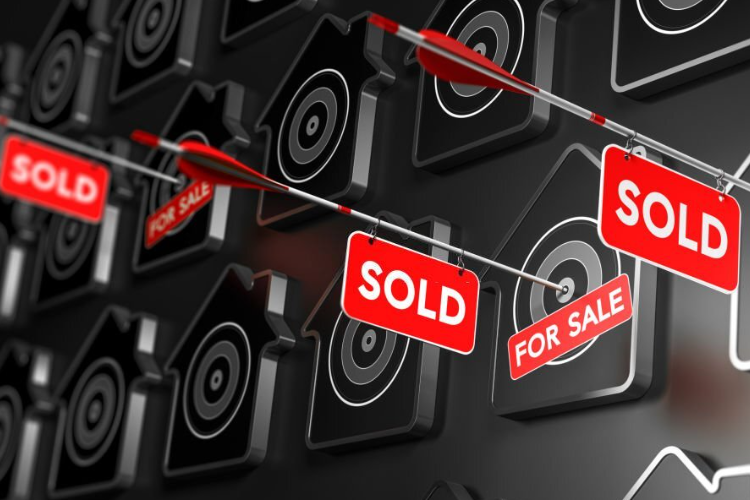 If you are looking to sell your house fast, or have a hard time selling it, our list of top home selling tips is all about selling your homes the way you want.
If you're looking for a quick home sale with real estate purchases, you can contact the different companies. They have in-depth market knowledge and skills to offer you a fair price for your home and cash today.
Selling a property in less time is not an easy task, it requires patience and sometimes proper calculation and strategy, then you are easily able to handle and sell your property. Here you will find Best practices and tricks to sell your home in an easy way with proper guidance.
An experienced in-house real estate team sells your property directly as quickly as possible, without needing realtors or hassle-free sales. These teams have helped the number of people selling their homes like you!
Here we will discuss all the key points that will be helpful to you in selling your home. Without any delay, Now we can start our brief discussion for more understanding of the mostly asked Question that is how you can sell your house fast.
12 Easy Tips For Selling Your House Fast
Here are the expert opinions to sell your house fast without any hassle:
1
List Your House on The Open Market
Decide to sell your home this way, and you will probably go through a real estate agent. Traditional realtors advertise and market your property to a pool of potential buyers-the better your agents are connected, the more likely you are to sell your home.
The buyer makes an offer based on what they find worth. As soon as you accept the offer, a sales contract is created. If you want to sell quickly or achieve a guaranteed deal, this is probably not the right option! Both the buyer and seller need to hire a lawyer to ensure all legal aspects of the sale are handled correctly.
After that, the sale will take place. This is when brokerage fees are incurred, and they receive the payments – usually at least 1% of your selling price!
A common alternative to realtors when you have a problematic property may be to sell your home immediately at auction. This can be anything from structurally damaged properties to rental properties. You tend to find auction properties below market price (BMV), but in the event of a bidding war when selling a home, it can be in your favor.
In most real estate auctions, the buyer must pay a 10% deposit immediately after the sale and pay the remaining 90% of the sale price within 28 days. In some auctions, the buyer pays a non-refundable booking fee and has 28 days to redeem the contract and another 28 days to complete the contract.
If you are buying a new property, your developers may also allow you to sell your home immediately through their partial exchange program. They value your property, taking into account defects. Their offer is usually about 65-70% of the property's market value. Many choose this option because it's fast, but they tend to be less valuable than genuine home buyers.
This standard method of ensuring rapid home sales has been discussed in the press. To do this, the homeowner sells a lot whose grand prize is his property. This sounds attractive, but it's a dangerous strategy that can result in you far below market value, especially if it makes an excellent promotion to your home, and never with guaranteed sales. There is none.
5
Quick Cash Sale Companies
If you are here to find a way to sell your home fast, then choosing a quick home selling solution may be a good choice depending on your particular situation. Companies that buy real estate right away will usually give you a free cash offer, even if their offer is below market value.
Suppose you need to sell your property quickly due to a chain break, relationship collapse, or migration. In that case, these companies are usually doing best, as the majority can complete your selling in just 7 days. So why not try a real cash homebuyer alternative to traditional cash? It is the best option for selling a home in an easy and quick way.
Many people think you only need to have one realtor to represent your property, but the reality is that you can have as many as you like. Theoretically, that should mean that more agents promoting your property will reach more potential buyers, and your property will sell faster. The catch is that you are likely to pay a higher fee.
Traditional realtors save their minimum rates for those they choose on a single agency basis. If it is one of the few agencies competing to sell real estate, you can expect the higher fees you have to pay to the agent selling your real estate. I can do it.
If your home has been on the market for weeks or months, you can lower the asking price. This could mean that it is now in the price range of those who want more apartments. It also boosts it and appears as a "new list" on real estate sites. Also make sure to ask for the realistic price for your home or property. Sometimes, a seller demands more money as of actual price, in that situation, there are very less chances that the buyers will be attracted to your Home for buying.
Social media is the best market these days due to its high usage. So using social media for selling your property is a great option. Share your property list with your Facebook friends, Twitter, Pinterest, and Instagram followers.
Also you can utilize the option of running Ads on different platforms like Facebook and Google. You just have to select Audience that is interested in buying property and select your region and you are good to go. You can easily find many leads from that platform with a very low budget.
Your neighbor may know who is looking for a property to buy in the area, so be sure to let them know when you bring your home to market. Maybe they show some interest in your property, and you get the best offer from your neighbors without any effort.
In some cases, your neighbors are also interested in buying a home and it is the best opportunity for you to sell your home without any hassle. You only need a clear communication with your neighbor for quickly selling your home. Also the neighbors sometimes gave good offers to buy home as compared to other and the reason is that they have advantage to buy a home that they can easily access.
10
Put a "For Sale" Board Up
Whether you're hiring a real estate agent to sell your property or selling it yourself, make sure your home is for sale to passers-by and pedestrians with a prominent sale notice outside the property. Remember to put a sign on the side or back of the building if it is open to the public.
11
Put Your Home For Sale in Online Listings
There are many websites available that gave option to list your property for sale. It is the best opportunity and also more chances that your property will be sold out quickly as there are many potential buyers in these website's listing and you can easily sell your house. But Make sure that your listing looks attractive with clear images and more details.
12
Hire a Professional Real Estate Agent
It is another way to quickly sell your home. In that way, you can just find a trusted and Good Agent in your area and decide the commission with that agent. They know potential buyers and sellers and they can easily make it possible to sell your home in different ways as they have professional experience.
13
Selling a Home to an Investor
Professional home investors are dealing in residential or commercial properties. But they offer lower rates than direct buyers and get you paid faster. Therefore, if you want to sell your home fast, a home investor can be one of the best options. There are five questions you should ask yourself before selling a home to an investor.
Sell Your House Fast: Does it Worth it?
| | |
| --- | --- |
| Pros | Cons |
| Downsize House Repayments | Companies will trick you into accepting a low value. |
| Remove Inherited Property Problems | |
| Money for Old Age Life | |
Wind up
Hope our expert's tips will be helpful for you in selling your home, if you want to sell your house, either by hiring an agent or by yourself. Our shortlisted tips will help you to sell your home fast with the best value price. It will definitely gave you a clear idea or path to sell your home.
For any queries, please contact us in our comment section.