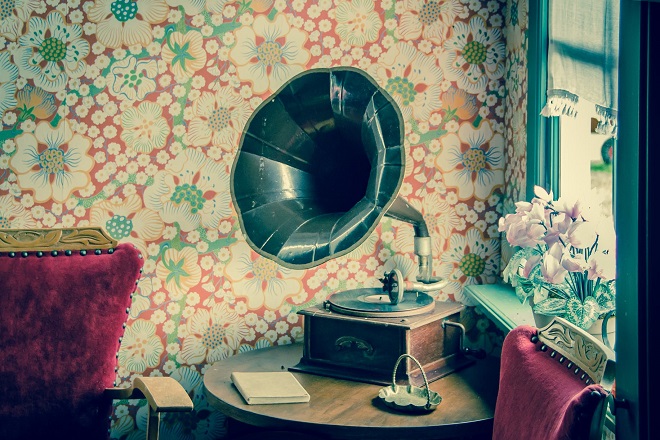 We all suffer from lost or deleted content every once in a while. It can be the loss of your photos, music, videos, or any other document. While entirely avoiding an unwanted data loss is hard, you can always prepare yourself for this scenario.
For instance, if you have a data recovery software installed, you can easily perform mp3 recovery and get your deleted audio files back. In this informative post, we are going to provide a tried and tested solution to retrieve the lost or deleted audio files from different sources.
Wondershare Recoverit
The Recommended MP3 Recovery Software
Recoverit by Wondershare provides a fast, reliable, and professional data recovery solution. By following a basic click-through process, you can recover the lost or deleted songs from numerous sources. This includes your system's internal hard disk as well as other devices like MP3 player, USB drive, SD card, etc. The software has one of the highest success rates in the data recovery industry and follows an intuitive process.
The tool can help you recover deleted songs under different scenarios. Some of the common scenarios that it supports are accidental deletion, corrupt storage, lost partition, virus attack, system crash, etc. Users can try its premium or free version by visiting its official website. The free version can recover up to 10 songs without any size restriction.
Recoverit follows a click-through user-friendly approach to recover songs and audio files of every popular format.

Apart from songs, you can also recover photos, videos, and other media files.

You can recover audio files from the system's internal hard disk as well as connected media like MP3 player, iPod, SD card, pen drive, etc.

The application will let you perform a selective recovery by first giving a preview of the extracted content.

No prior technical experience is needed to use Recoverit and perform mp3 songs recovery.

The free version supports the recovery of at most 10 audio files of different formats without any size limit.
How to recover songs using Wondershare Recoverit?
If you have Wondershare Recoverit installed on your system, then you never have to worry about losing your important content like photos, videos, audios, etc. You can install it on systems running on macOS X 10.8+ or Windows XP, Vista, 7, 8, and 10. After when the recovery software has been installed, follow these steps to recover deleted songs.
S

elect a target location
Start by launching Wondershare Recoverit on your system and select where you wish to scan for any deleted content. You can also connect an external source and select the drive representing the device or a system's internal partition as well.
W

ait for the scan to be finished
As the application will thoroughly scan the selected location, you would have to wait for a while for the process to be completed. It might take a few minutes and thus it is recommended not to close the application in between. There's an on-screen indicator on Recoverit's interface to show the progress of MP3 recovery.
R

ecover your deleted audio files
After the process is completed, you will be notified. You can just preview the well-categorized data on the interface. In the end, just select the files that you wish to get back and click on the "Recover" button. Make sure that you save the audio files to a reliable location.
As you can see, Wondershare Recoverit provides a hassle-free solution to perform mp3 recovery. Apart from using the tool to recover deleted songs, you can also get back your lost photos and videos as well. The free version supports data recovery of up to 10 files without any limitation on their size. Go ahead and download it on your Windows or Mac system and always be ready to overcome an unexpected loss of data.